Google has demonstrated time and time again that it is not afraid to tackle even the hardest problems facing the modern connected lifestyle. This time around all of the announcements made on stage really seemed to be geared towards usability more than anything else. So, amid cutting edge tech, such as the Daydream View and the new Assistant, it also makes sense to address the simpler things as well.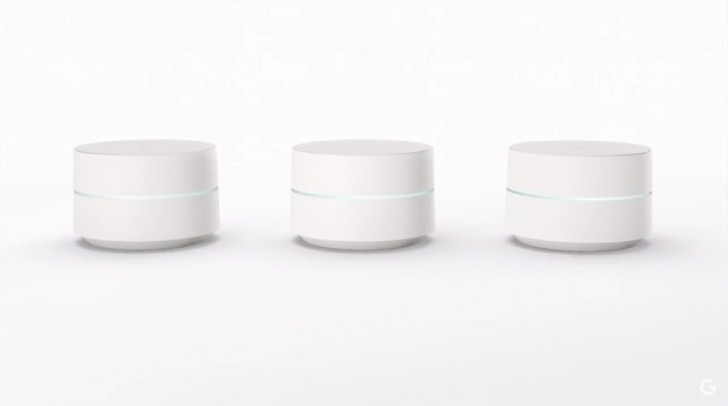 Google Wifi does just that. It aims to simplify the often daunting task of setting up a strong and reliable home wireless network. Google seems to be marketing the little round gadget as a powerful alternative to existing offers from the likes of OnHub, ASUS and TP-Link, with a slightly lower price tag at $129.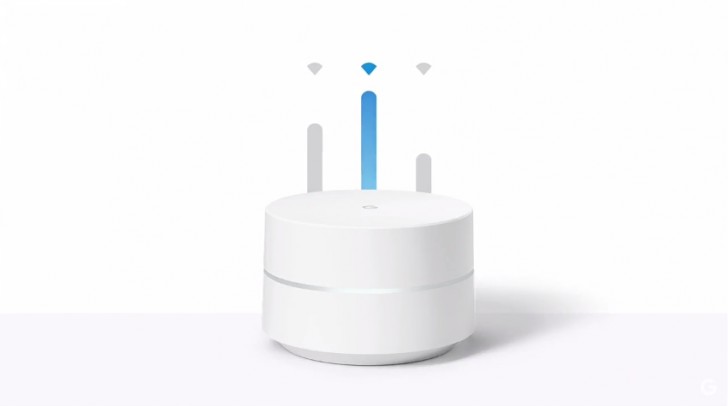 In terms of features, Google Wifi definitely covers all the basics one would expect form a modern wireless router. AC1200 speeds are a given and so is Bluetooth for simplifying the setup process. And like we mentioned, a simplified setup is at the core of the product. Google Wifi devices can be seamlessly connected to one another to create an intelligent mesh and cover your entire home. Better still, the separate units will do an intelligent behind the scenes pass-off to one another, so you can always be connected to the strongest signal on the best channel.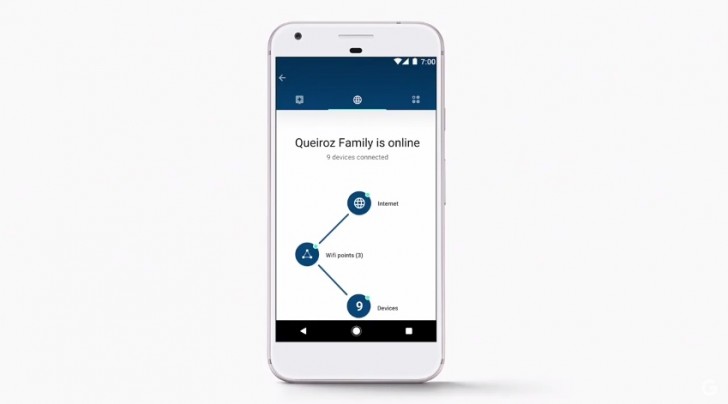 But the innovation doesn't stop there. Network Assist works continuously behind the scenes to optimize your connection. And if you want to go in and configure thing by yourself, there is also a user-friendly app. Through it, you also get access to a few extra little features. For example, you can quickly pause and limit the connection to one or more of the devices.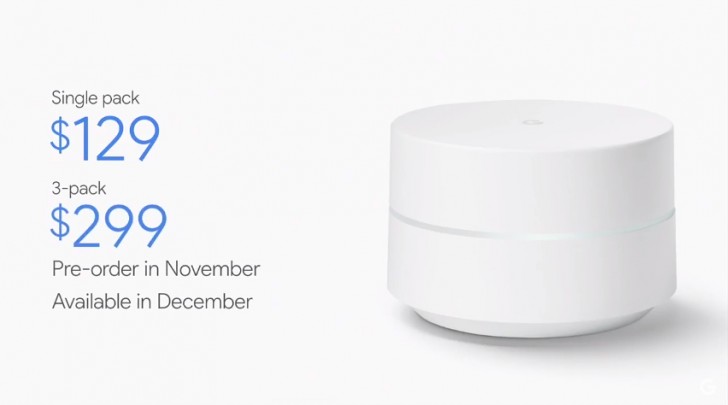 Google Wifi will be available in December, with pre-orders going live in November. As already mentioned, the price per unit is $129. But, since Google knows you will likely need more than one to get that perfect coverage, there is also a package deal: $299 for three. For those hoping to get it on this side of the big pond we have some bad news - Google Wifi will remain an US exclusive.
Y
Sounds great but my $40 Linksys does an amazing job for its price. Its not AC1200 for sure, but why would I need it in the first place? My WiFi speed is stable at 80mbps at my wife's laptop and I use wired connection on my PC. $130 doesn't sound bad ...
L
This would be more impressive if Apple hadn't already done it. At a much higher price, but with additional features. Apple airport products all connect via wifi, but have Ethernet connections too.
v
ok something not entirely on topic..have you guys heard of airstream on the playstore(its there in appstore too)? its a nifty little app that can basically turn any pc into a server-like thing..as in it wont work like your dlna sstuff and home media ...