Google's hardware event is scheduled for this Wednesday afternoon where the company is expected to announce new Pixel phones, a new Nest Home speaker, and a new Chromecast. Well, the latter has inadvertently gone on sale in the US. Thanks to a two separate instances reported via Reddit, we know that both Walmart and Home Depot have put the new streaming dongle up for sale ahead of its official unveiling.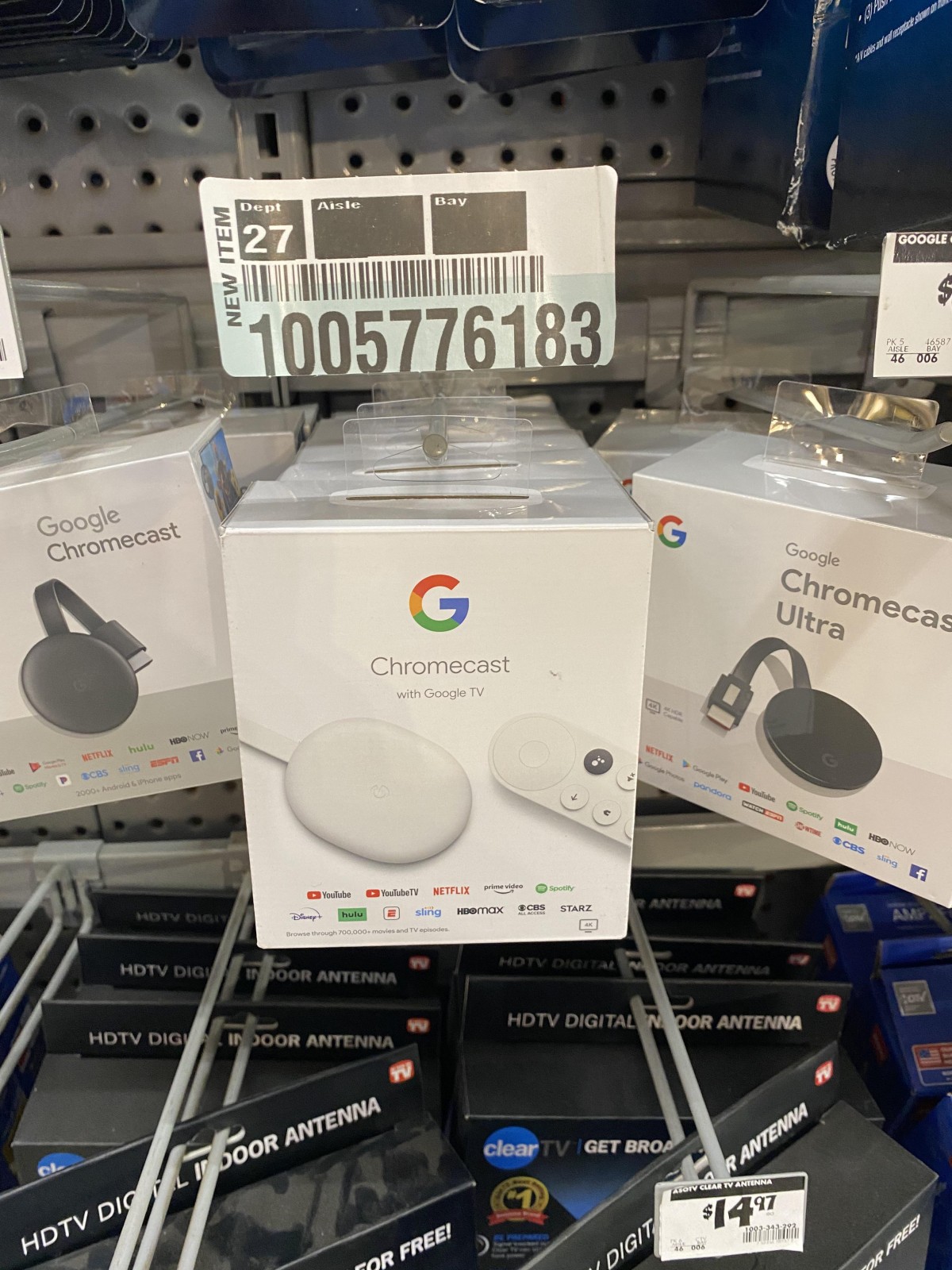 Image credit: Reddit u/AsianCPA
We also got an image of the new "Chromecast with Google TV" displayed on a shelf among older Chromecast devices. The new device is already on sale at Home Depot retail stores and a few users on Reddit have managed to find the devices on sale at their local stores.
These early purchases give us more information than when only images and render leak ahead of a product's launch. We now know much more about the new Chromecast, how much it will cost, and some of the new Chromecast's features and specs.
For starters, the device – as pictured in "Snow" white, will retail for $49. The remote that we saw in the renders and leaks is powered by two AAA batteries, so it isn't rechargeable. On the receipt, the device appears a "Sabrina-Abbey". We're not sure where Abbey came from (perhaps it's a codename for the new remote), but we do know this Chromecast was codenamed Sabrina from early reports. The new Chromecast is running a new version of Android TV simply called "Google TV.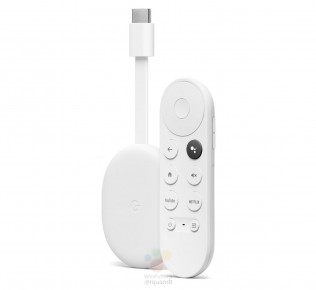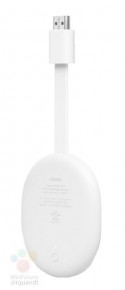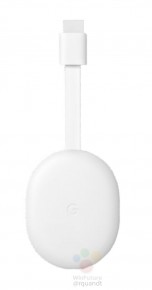 Leaked renders of Google's HDMI stick with remote
There's support for Dolby Atmos, Dolby Vision, DTSX, HDR10+, as well as support for h.265 streams, and 4K resolution.
An earlier post revealed the new Chromecast's technical specs from another user that purchased the device early. Upon installing the AIDA64 app from the Play Store, the following specs have been discovered.
2GB RAM
4154 MB of storage
4-core ARM Cortext-A55 @ 1908Mhz
64 bit ARMx8-A (32-bit mode)
The dongle itself uses a USB-C connection, though it isn't clear whether this connection will support other protocols like Ethernet or hardware inputs like a mouse or keyboard. Meanwhile, although the remote has volume buttons, it will send a signal to the TV via CEC which uses the HDMI signal to interface with the TV. Ergo, there is no IR transmitter in the remote.
It looks like not only Home Depot, but Walmart has also been selling the new Chromecast with reports as early as late-last week. Not all stores are carrying them, but as we inch closer to Wednesday, we imagine it won't be long until they are available in the US.
t
I assume the point is the circular dongle has the small usb-C (previous models had micro-USB as do Roku FireTV etc) that connects from that one small end to the usual regular bigger male/female USB-A connection, that every TV and computer and wall ch...
L
Don't need a type-C port on your TV, just a C-A cable. It used to be micro-USB on the older models.
K
It's not usb c input to the tv. Still the same hdmi. The device is powered by usb c instead of micro usb like the previous models
ADVERTISEMENTS