Earlier today, Oppo introduced a new camera technology named Dual Camera Zoom at the Mobile World Congress in Barcelona. It is dedicated for mobile use and has an industry first "5x lossless zoom".
'Lossless zoom' seems to be a bit of marketing talk, hiding the fact that the telelens actually has only 3x optical magnification compared to the normal lens in the setup. However, according to the company, "the 3x optical zoom, matched with a proprietary image fusion technology for digital zoom, gives users the industry's first-ever lossless 5x dual camera zoom."
While there are no specific products announced to come with this new periscope-style zoom lens, Oppo had a test device set up at their booth at the MWC 2017 where we could test how it works.
Using a purpose-built prototype device, we tinkered around to see how the zoom works. It switches with a tap on a button via a UI that eerily reminds us of the iPhone camera app.
So you get a choice of 2x and 5x zoom and the autofocus is fast even in 5x mode. From what we could see on the device screen, the image quality of the zoomed images is nicely high, and the details are crisp.
Using a periscope-style setup has allowed Oppo to fit the 3x optical telelens in a camera module that's just 5.7mm thin, allowing for the device to be slim. The mechanism also makes use of an OIS, which should help sharper images with the telelens, which is more susceptible to camera shake.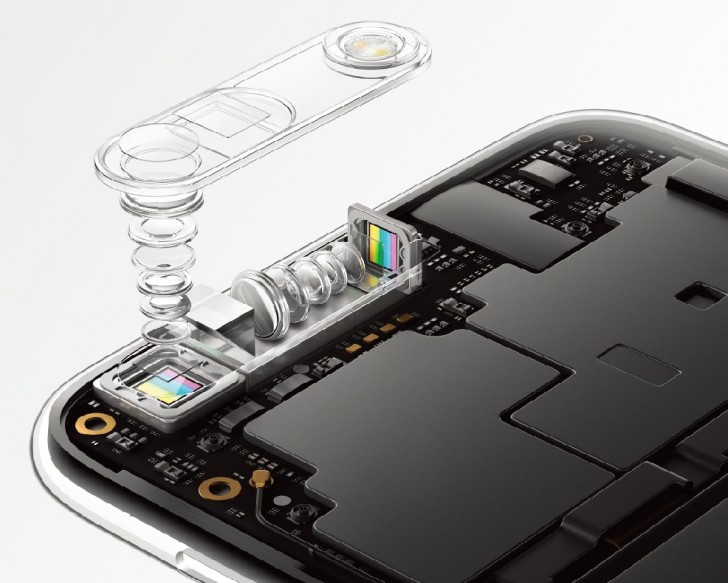 The only thing that's bad about this camera system is that we still don't know when it will see a market release. All eyes are on you, Oppo. You better deliver.
D
Owww...Thats the worst thing to hear. But yes, Samsung and Apple cannot and will not create such cameras because the understand market trend. People sacrifice quality for looks. People want their photos to look good on screen only. Nokia was for Pixe...
D
I always ask myself this question? How Samshit, Appletrash can't develop such a better camera like 808?!(mine was stolen)
D
I somewhat agree to this. I keep on changing camera phones. I have used Mi 5, Samsung S6 n S7, G5, 1+3, X-Z5 even. None of them is close to 808. How is that possible? How can a 5 years old device still has an upper hand in quality? People n...