8MP stills hasn't moved forward
The HTC Butterfly packs an 8MP camera that does stills of up to 3264x2448 pixels in 4:3 mode and 3264x1840 ones in 16:9. The HTC Butterfly can also capture 6 MP 16:9 images during video recording. It's also capable of 1080p and 720p videos @ 30fps. There's an LED flash / video light too.
The camera interface, or HTC ImageSense, is the same for both the still camera and the video camera - no they don't "look alike", the camera just has the UI shared between both functions.
The right-hand side features the Effects button, shutter key, camcorder record key and a shortcut to the gallery that shows the last photo taken. On the left is the flash setting toggle, a front camera switch, general settings and shot mode (we'll get back to that in a moment).
To snap a photo, you tap the shutter key. To record video you tap the button below - and you can still tap the shutter key to snap a full-res photo, even while recording video. Another cool option is the burst mode, which we mentioned in the gallery - you press and hold on the shutter key and it will snap multiple photos and let you pick which one to keep (you can keep all of them of course).
The effects button brings out a tab on the left with the usual set of color effects (sepia, solarize and so on). There's also some other cool effects such as shallow depth of field , which lets you blur parts of a photo that fall outside a predefined circular area. It's like having Instagram built right into the camera app UI.
All this is pretty cool, but we had one problem with this combined interface - if you want full 8MP resolution still shots, you have to disable the Widescreen option. But then it becomes hard to frame a 16:9 video in the 4:3 view finder. That's made even worse when shooting 720p video. The field of view in that mode is narrower than what the viewfinder shows and framing involves a lot of guesswork. We hoped the Jelly Bean update would fix these problems, but that is not the case.
The HTC Butterfly has touch focus and face detection; geotagging and smile shutter are also enabled.
Continuous autofocus is available too which is good to have on a phone like the Butterfly with no hardware shutter key (the virtual shutter key cannot trigger autofocus either, it does burst mode). On the downside, the continuous autofocus may be way off in some shots - the only way to be certain you have it right is to tap and hold on the spot of the screen where you want the focus to be.
The shot mode button offers some more cool stuff - HDR photos, Panorama (with a gyro horizon), portrait, group portrait, landscape, whiteboard, close-up and, finally, low light.
Group portrait is quite cool - we've seen something like it before in the Scalado Rewind. It snaps multiple photos and for each face (and the Butterfly can track many faces), the phone automatically picks the one where that person is smiling and didn't blink.
HTC Butterfly features a camera with an f/2.0 aperture and a dedicated image processing chip, just like the HTC One X, so understandably the image quality of the photos produced with the two isn't all that different. The lens is a 28mm unit meaning it's wide and lets you squeeze more into the frame.
Detail levels are only average and colors were off more often than not. Noise levels are also above average and while contrast is good, dynamic range fails to impress. It's not bad overall, but some way off the best 8MP shooters out there.
We also snapped an HDR sample with the Butterfly and saw that the smartphone tends to try and squeeze a bit too much dynamic range into the photo, resulting in flat-looking image. If you like the exaggerated HDR effect, you are free to disagree with us here, though.
As far as macro goes the HTC Butterfly isn't the most impressive device around. It doesn't let you get too close to the subject and results were generally unimpressive.
Photo quality comparison tool
The HTC Butterfly enters our Photo quality comparison tool. The tool's page will give you information on what to look for.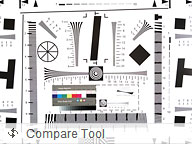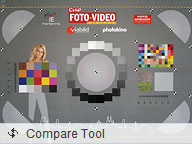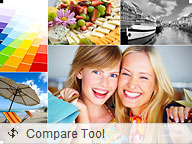 The HTC Butterfly in our Photo quality comparison tool
1080p video recording is only okay
The HTC Butterfly records 1080p and 720p videos at 30fps and it can snap photos simultaneously. You can also use touch focus and even toggle the video light - and that's during recording!
Here are two 6 MP images we snapped during video recording.
We would've liked to see the S4 Pro chipset play a bigger role here and let users snap video at 60 fps like on some rival smartphones, though.
Videos come out with a lowly bitrate of just under 10 Mpbs. Framerate circles the 29 fps mark and audio is recorded in stereo at a bitrate of 94 Kbps and a 48 kHz sampling rate.
As for quality itself it's obvious that compression takes its toll on the fine detail. Colors are pleasing and the videos generally look punchy, but their dynamic range is pretty limited.
Continuous autofocus works like a charm and the Butterfly is fast to start recording and can even snap a few full-resolution 16:9 photos along the way. While it isn't the best smartphone camcorder around, it's also not bad and can step in for your point and shoot if necessary.
And here's an untouched 1080p sample taken off the device itself.
Video quality comparison tool
The HTC Butterfly is entering our Video quality comparison tool and will take the other 1080p droid powerhouses, the Sony Xperia Z and the Oppo Find 5.