Camera
The Honor 7 Lite (5c) has a 13MP camera with an f/2.0 lens, the same basic specs as the P9 lite.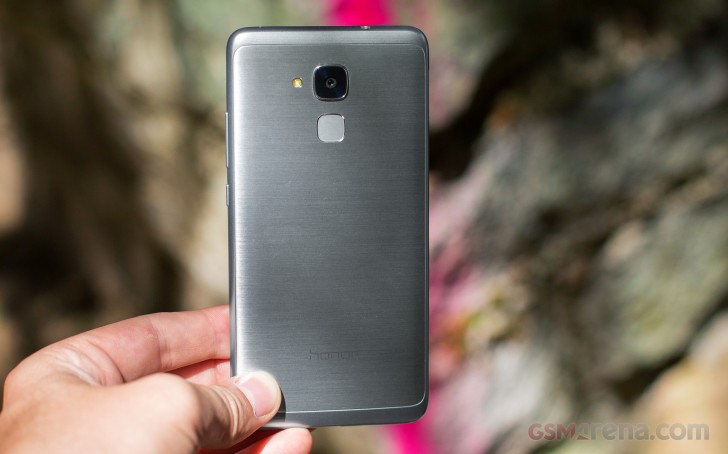 The camera UI is a custom Emotion job and will have you swiping up quite often - this brings up the mode selector, which has some rarely used options like Time-lapse, but also common ones like HDR.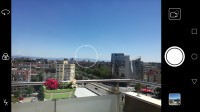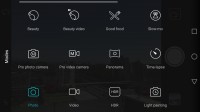 Emotion camera • Shooting modes
The camera offers manual controls for both stills and videos. You can adjust shutter speed, ISO, exposure compensation, white balance and metering mode. Focus has three modes - continuous (let the phone do the work), single (lock focus, change it only when the user taps) and manual focus. You're not completely without a paddle when the phone decides the image is too bright or too dark, it pops up a sun icon, which you can tap to restore all settings to auto.
A more advanced automatic focus system is also available, object tracking. You tap on something in the viewfinder and the Honor 7 Lite will track its movement and make sure it stays in focus.
A swipe down brings out the settings menu. You can enable grid and spirit level, a sound trigger shutter (either 'Cheese' or just anything when things get loud enough).
The volume rocker is configured as a shutter key, but it's also used to quickly launch the camera from a locked phone - just double-tap volume down.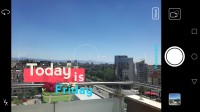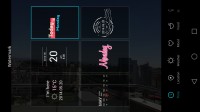 Baking time, weather or location info right into the photo
The Honor 7 Lite's camera is quite sharp for its price range, though noise hurts some of the fine detail. It's very similar to the Huawei P9 lite camera, but both are tuned differently.
The default Honor camera processing uses noise reduction sparingly but the saturation and contrast are pushed higher than on the P9 lite, which amounts to noisier but punchier photos.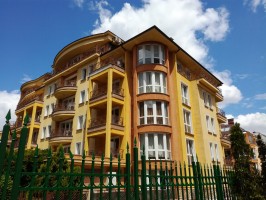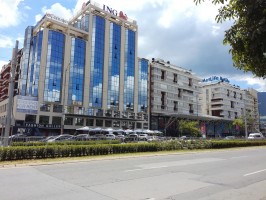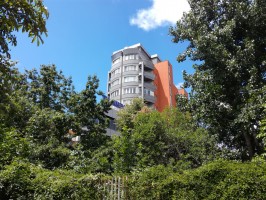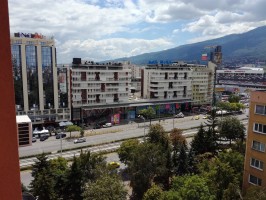 Honor 7 Lite (5c) camera samples
Dynamic range is pretty good. When it comes up short the Honor 7 Lite metering setup prefers to cut off the highlights. The HDR mode normally can recover a lot of information in the highlights but also a bit in the shadows too.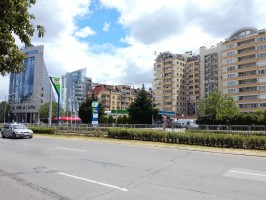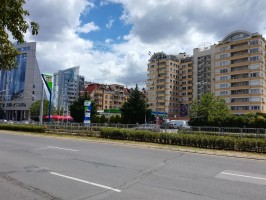 Honor 7 Lite: HDR off • HDR on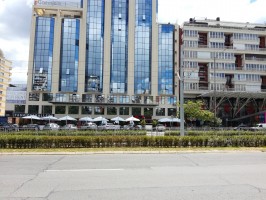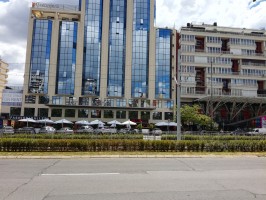 Honor 7 Lite: HDR off • HDR on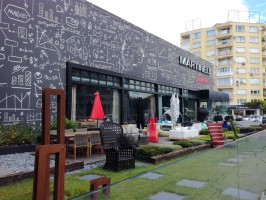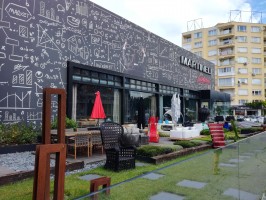 Honor 7 Lite: HDR off • HDR on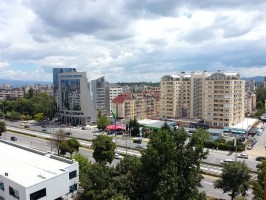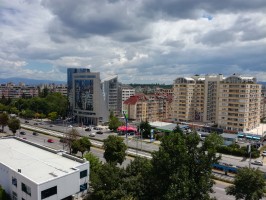 Honor 7 Lite: HDR off • HDR on
The Honor 7 Lite (5c) has an 8MP selfie camera with an f/2.0 aperture. Selfies don't come out as detailed as the 8MP camera resolution may suggest. There's also plenty of noise which becomes apparent at 100% zoom. However, at reduced magnification, photos appear sharp and fairly rich in detail.
The selfie camera also allows taking panoramic images.
The selfie camera has a clever trick - it detects your face and puts it in a small square near the camera. This means you're looking in the right direction towards the camera lens (and not just staring at your on-screen image as people naturally do) and you can still make sure you have the perfect expression.
Don't forget that if you have the Honor 7 Lite instead of the vanilla 5c, you can use the fingerprint reader on the back of the phone to snap a photo.
The Panorama mode produces high-resolution images (over 3,000px tall). They are high in detail too, but stitching is iffy. When it works, it works okay. Other times it really misses the mark and deletes part of the scene. Below is the best of three takes.
Additional camera modes include Beauty (for both main and selfie cameras), Good food, Watermark (same as in the gallery), document scan, Light painting and all-focus.
The all-focus mode lets you take photos where you can change the focus point after the picture was taken. The phone takes its time to change focus several times and take a photo at every step so you need to hold still. On the plus side, the results are much better than phones that take just two photos and use digital trickery to simulate refocusing. If you get close enough to your subject, you can get a naturally blurred background (or foreground, whichever you prefer).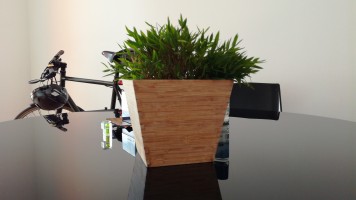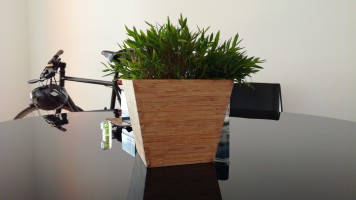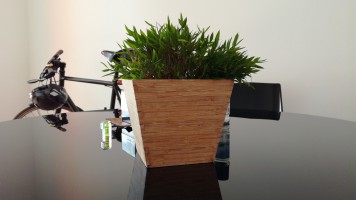 All-focus mode: Focus on the wall • Mid-way through • On the plant
Here's the Honor 7 Lite (5c) against the Huawei P9 lite compared under identical conditions in our studio setup. You can see the extra saturation added by the Honor camera quite clearly.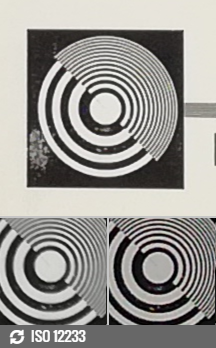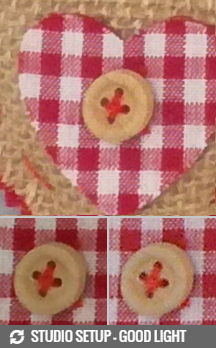 Honor 7 Lite (5c) against the Huawei P9 lite
Video camera
The Honor 7 Lite (5c) can record 1080p videos at 30fps. There's no 1080p @ 60fps option like the flagship P9 has and neither phone can record 4K 2160p.
A Pro mode for the video camera is available, which allows you to adjust focus, exposure compensation, white balance and metering while recording. Digital image stabilization and focus tracking are also available.
The 1080p videos are recorded in MP4 files at 17Mbps. Audio is captured at a good 192Kbps (48kHz) rate, in stereo of course.
The videos don't quite live up to the 1080p promise. The image isn't as sharp as some competing phones (you can see jaggies on every diagonal line). Colors are again way oversaturated, showing the different settings between the Honor 7 Lite and P9 lite.
Audio sounds quite good and even wind noise isn't much of an issue (the video below was shot on a windy day).
You can download a short sample here - 25.4MB, 12s.
Here's another round of Honor 7 Lite vs. Huawei P9 lite. Look at sharpness, but also color saturation.