Final words
When we found the Honor 7 Lite (and Honor 5c) we thought the system had been beaten - we found the same specs as the Huawei P9 lite and were going to pay less too! And we were eager to share our top tip with all of you.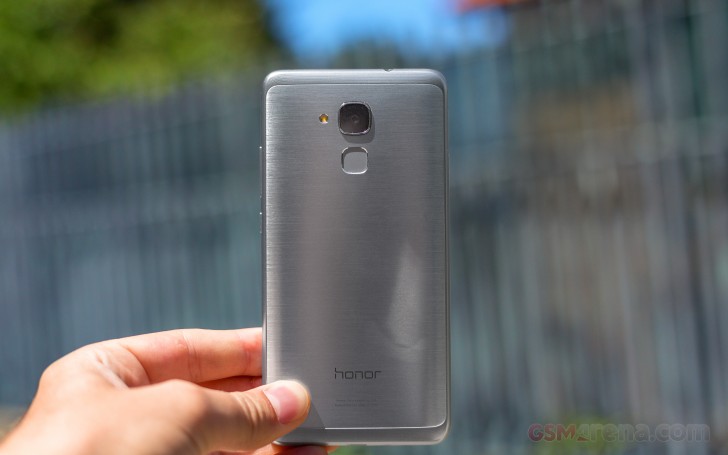 Here's a recap of everything we found in our range of tests.
Huawei Honor 7 Lite (5c) key test findings
Premium build with more metal than the pricier P9 lite
Good display for the class, contrast is a bit low though
Solid battery life up to par with more expensive models
Up to date Android 6.0 Marshmallow, but heavily skinned and modified; we like the added user options, but sometimes the OS is too restraining and managing each background app individually is a hassle
Above average performance from the Kirin 650 chipset; Still, we saw some slowdown when switching between heavy apps
Great audio quality; with headphones volume drops to average levels; better than expected for this price bracket
Camera has excellent capabilities (if not a streamlined UI), but only average performance; better stills and video can be had elsewhere at this price point
The Honor 7 Lite is indeed a solid phone for its price tag. It has a durable metal body - more metal than the P9 lite! - a good screen, chipset and camera that are as good as the more expensive model.
Still, we want to make a case for spending extra and getting the Huawei P9 lite. Subjectively, we liked the P9 lite styling better, but we have some objective concerns - it's thinner and yet its camera does not protrude. Its screen is better with higher contrast, and battery life is slightly better too. And if your only option is the Honor 5c as opposed to the 7 Lite, then you'll be missing out on the fingerprint reader too. Paying up to the model with 3GB of RAM is optional (we got along fine with 2GB).
Against the P9 lite we picked the Mi 4s, but the Xiaomi Mi 4c is slightly older and slightly cheaper. You still get a 5" 1080p screen and a Snapdragon 808 chipset (with a powerful GPU), plus a 13MP/1080p and 5MP/1080p camera setup. The major downside compared to the 4s is that this one does not have a microSD card and you only get 16GB or 32GB of storage. You also lose the fingerprint reader. Compared to the Honor 7 Lite, the main disadvantages include older Android (v5.1) and poor power management in standby (endurance rating is 52h, but individual tests are on par with the Honor).
The Lenovo K5 Plus is back on our list of alternatives too, it's just a solid budget option. Its metal body houses a 5" 1080p screen, 13MP + 5MP cameras and a Snapdragon 616 chipset running Android 5.1 Lollipop. It does have a microSD slot and it's cheaper than the Honor.
The Lenovo Vibe S1 Lite is a similar phone but replaces the selfie camera with a solid 8MP 1/3.2" sensor with large 1.4µm pixels. It doesn't have a metal body if you care about that.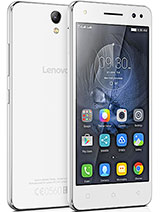 Lenovo Vibe K5 Plus • Lenovo Vibe S1 Lite
The LG G4 Beat is a smaller version of the G4. It has a 5.2" 1080p screen and, in some markets, it comes kitted with a 13MP/1080p camera (8MP in others), plus a 5MP selfie camera. It has a less powerful Snapdragon 615 chipset with 1.5GB of RAM and runs an older Android 5.1 Lollipop. The battery is quite tiny too, at 2,300mAh.
While the full-fat P8 may be a bit pricey for an Honor 7 Lite alternative, the Huawei P8lite is a good option. True, its 5" screen has 720p resolution instead of 1080p, but you get an octa-core processor with 2GB of RAM and an update to Android 6.0 Lollipop, 13MP + 5MP cameras (1080p and 720p video respectively). And you can get a better deal than the Honor.
The Sony Xperia XA is smaller with its 5" screen and razor-sharp bezels, but the screen isn't as sharp (it has 720p resolution). The cameras are a highlight of this phone - 13MP/1080p main camera and a capable 8MP/1080p selfie camera with autofocus. The Xperia XA is not cheap (though fairly affordable in the US), but it offers a premium feel above its price thanks to the metal frame and compact build.
The Xiaomi Redmi 3 Pro also has a 5" 720p screen. On the plus side, it has a massive 4,100mAh battery and a fingerprint reader on its metal back. Other than that it's pretty similar to the others - Snapdragon 616 and Android 5.1, 13MP + 5MP cameras with 1080p video.
Going into this review, we thought that the only reason to buy the Huawei P9 lite over the Honor 7 Lite or 5c was because it looked like the flagship P9. Coming out of it, we're less sure.
Whether a metal back and plastic sides is better than the other way around is debatable, but this phone is thicker and its camera still protrudes. You don't get as nice a screen or battery life either and the fingerprint reader is a 'maybe' on the spec list depending on where you reside. If money is not a decider, we'd take a close, hard look at the Huawei P9 lite. Otherwise, the Honor 7 Lite is one of the best in its price segment and we enjoyed our time with it.
Note that we're reviewing the Honor 7 Lite. The Honor 5c is a nearly identical device with the exception of the fingerprint reader. This review is for both phones.