Final words
The Huawei P8 is exquisitely made and can easily compete in the big leagues. The handset meets the club's dress code and carries a matching price tag. That, of course, means the performance bar's been set quite high.
The company indeed succeeded in producing a high-end device. Aluminum alloy secures the premium looks, matched by excellent handling. The P8 will get your attention and the build quality won't disappoint in the long run.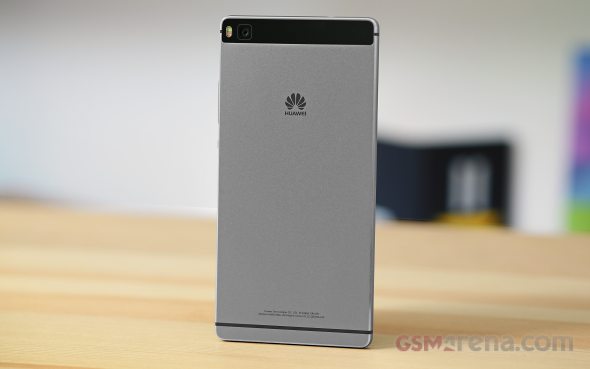 On the inside, the custom Kirin 930/935 SoC is actually capable of a big enough bang, but the Mali-T628 MP4 that Huawei stubbornly insists on is underwhelming. The new EMUI 3.1 definitely looks good on top of Android 5.0 Lollipop and offers a number of advanced features, but the overall performance just isn't flawless. This is hardly noticeable in the GUI or in everyday tasks, but some more-advanced applications and elaborately detailed games are sure to take their toll on performance. Video recording seems to have some issues as well.
To be fair, these shortcomings are far from a deal breaker for the majority of likely users. Hopefully, the OS performance will be tweaked up with a couple of updates, allowing the device to make proper use of its capable hardware. Other than that, there is a lot Huawei deserves credit for. The 5.2-inch IPS NEO display is gorgeous with nice vivid colors and blacks almost as deep as on an AMOLED unit. The 3GB of RAM provide ample room for multitasking and the 13MP camera is definitely up to standard.
Here is a quick summary of our key test findings.
Huawei P8 key test findings:
Impressively solid aluminum unibody, thin profile with a clean and simplistic look
Excellent materials and build quality
Gorgeous 5.2-inch IPS NEO display, with deep blacks, nice and punchy colors
Battery life is very good, but not amazing
All-round connectivity with LTE Cat.6, dual-SIM option available
Solid performance, stellar CPU score, uninspiring GPU benchmarks
Clean audio output with excellent quality, but rather quiet
Still images offer lots of detail, excellent panorama samples, Light Trails and Light Painting modes are unique and easily usable
1080p video is lacking, bitrate is rather low. 4K should've been available on this price
Video player handles all video and audio codecs, except AC3 sound
Emotion UI v.3.1 is great, smooth, with rich customization options and powerful system tools. The transition to Android 5.0 Lollipop has some bugs to iron out, but is on the right track.
Almost no traces of material design were found, despite Google's latest Android version running underneath
All things considered, the Huawei P8 is a solid device all-round, but the fact remains that its hefty price tag puts it in a tough company. The asking price might not be 2015 flagship grade, but perhaps enough to get you almost any of last-year's top-of-the-line models. And there's no shortage of viable contenders to choose from.
Starting off at Samsung, €550 might not get you a Galaxy S6, but it's more than enough for a Galaxy S5. The ex-flagship boasts a 5.1-inch Super AMOLED display, with the same FullHD resolution and Gorilla Glass 3. Under the hood, there is a much more-conventional Qualcomm Snapdragon 801, coupled with an Adreno 330 GPU, which might be slightly aging, but can still breeze through almost anything you throw at it. The 16MP camera is also arguably better and you do get fingerprint and heart-rate sensors, a barometer, Qi-wireless charging and the advanced TouchWiz features.
If you fancy something more recent, a couple of other Galaxy devices deserve to be mentioned. The Galaxy A7 is the top offer from Samsung's new metal line. Opting for it, you don't have to sacrifice the premium materials of the P8. Feature-wise it is not as rich as the S5, there have been some cuts in hardware to facilitate the premium build without ramping up the price. Still, you get a 5.5-inch Super AMOLED screen, 2GB of RAM and a Snapdragon 615 middle-class SoC or Samsung's own Exynos 5 Octa 5430.
Another, quite similar offer is the Galaxy Alpha. It costs just about as much as the A7, perhaps even a few bucks less. For that, you still get a premium metal frame, a smaller 4.7-inch screen with a 720p resolution and the same Exynos 5 Octa 5430 with 2GB of RAM.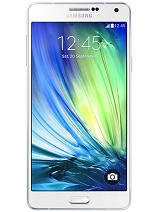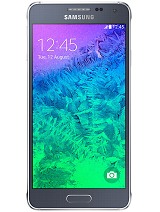 Samsung Galaxy A7 • Samsung Galaxy Alpha
LG also has a couple of interesting offers in the same price range as the Huawei P8. You can actually pick up the extremely popular LG G3. Last year's flagship is still an impressive piece of tech. It boasts a 5.5-inch True HD-IPS screen with a resolution of 1440 x 2560. It does have some shortcomings in terms of colors and contrast, but at 538 ppi it is a glorious and crisp experience. The rest of its specs include a Snapdragon 801 SoC and 2GB or 3GB of RAM, depending on the version, accompanied by 16GB or 32GB of on-board storage. The 13MP main shooter with dual-tone flash is also arguable better than the one on the Huawei.
Another LG device, this time form January this year, also deserves some attention. It is the G Flex2. Its signature feature is undoubtedly the 5.5-inch Curved P-OLED Full HD display, so if you are into curvy panels it is definitely a good alternative. It also offers a few hardware upgrades over the G3. Inside is a top of the live Snapdragon 810 SoC with an Andreno 430 GPU. It also comes in the two memory variants that the G3 offers.
The list of viable ex-flagships continues with the Sony Xperia Z3. After the Z3+ was made official recently, it is now a lot more-affordable and fits the price range. Some of its features include a 5.2-inch Full HD IPS display, just like the Huawei P8. The devices are also comparable in size, although the Sony is noticeably thicker. Still, is does come with a Snapdragon 801 SoC, 3GB of RAM and let's not forget, the signature IP68 certification.
The HTC One (M8) is also on the list. Yet another legendary device. IT has become synonymous to metal unibody design and still has a lot to show. Its dual 4MP camera setup definitely distinguish it from most other devices and with its other internals quite similar to the ones in the Z3, it is yet another solid performer.
The Huawei P8 is a handsome device and built to high standards. Its stylish exterior and premium feel will get it quite a lot of attention. The P8 is well equipped too and is sure to please the majority of Android users, who value quality exterior and rich functionality.
However, if you are keen on specs and would like to squeeze every last drop of processing power out of your handset, the Huawei P8 shouldn't really be your first option. Its price tag, which by the way we wouldn't call unjustified, throws it right in the midst of a hostile crowd. The truth is you can pick up a more versatile device for the price, but you would have to look pretty hard to find one that is nearly as stylish.