Huawei has received a patent for a gaming smartwatch, a listing with the World Intellectual Property Organization (WIPO) revealed. The application initially filed in December 2017, is following earlier patents with the Chinese Intellectual Office from 2015 and 2016 for further development of the technology.
The patent allows the smartwatch to be operated via the watch strap, enabling multiple gestures for gaming features like steering a car's wheel or going in different directions in first-person shooters. There is also a fixing band, attachable to the watch strap, enabling a virtual keyboard.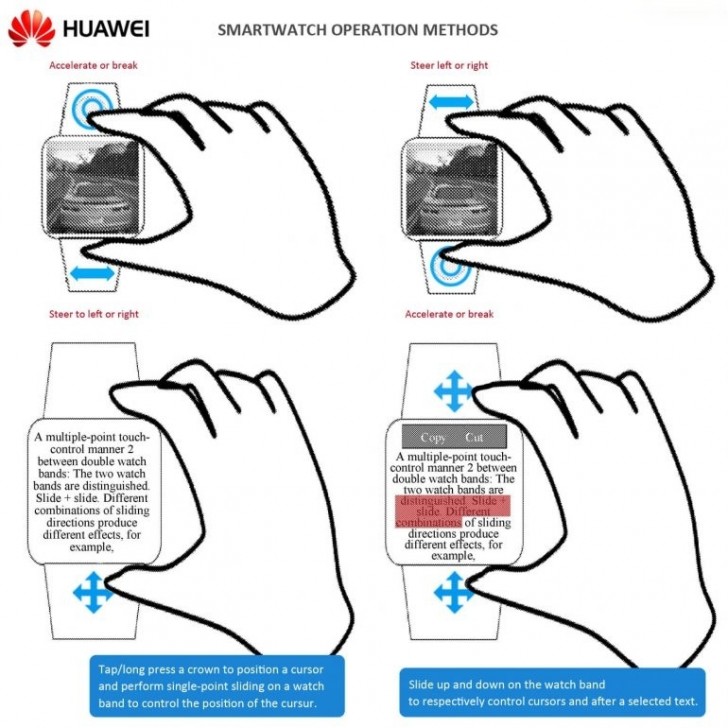 The patent reveals different types of movements and gestures - taps, slides, pulls, twists, shakes and presses. All the actions can also mean a different thing, depending if the watch is oriented horizontally or vertically. As mentioned above, the device can be used in racing games - while the smartwatch is vertically positioned, steering is controlled on one side of the strap, while braking is on the other.
The extra watch band can also be used for additional functions when taking selfies, implying the device will have a camera built-in. There is also the ability to zoom in, zoom out and select text on the fixing band.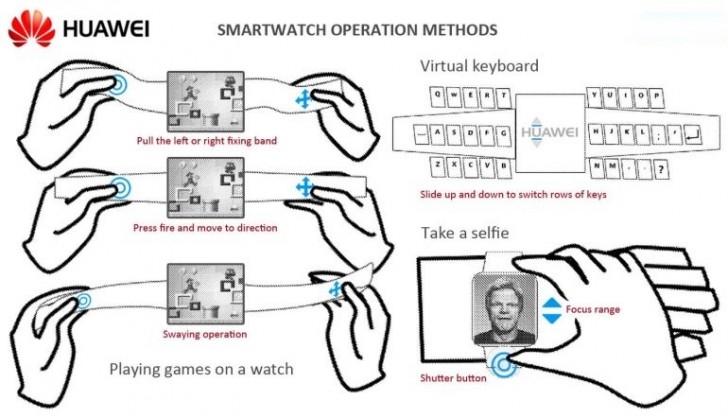 Razer, ZTE's nubia, and Xiaomi already went for a gaming smartphone. A gaming smartwatch might be the beginning of an entirely new niche if the patent ever gets to a commercial device and is not just being filed for the sake of eventual patent war in the near future.
Via (in Dutch)
V
Lol I had exactly same thoughts! :D
?
ok i'm done drinking for today🤣😂
ADVERTISEMENTS