Huawei will be launching it's new 5.7-inch phablet tomorrow. A series of tweets from the company has revealed the phone will have features such as fingerprint sensor and Force Touch display.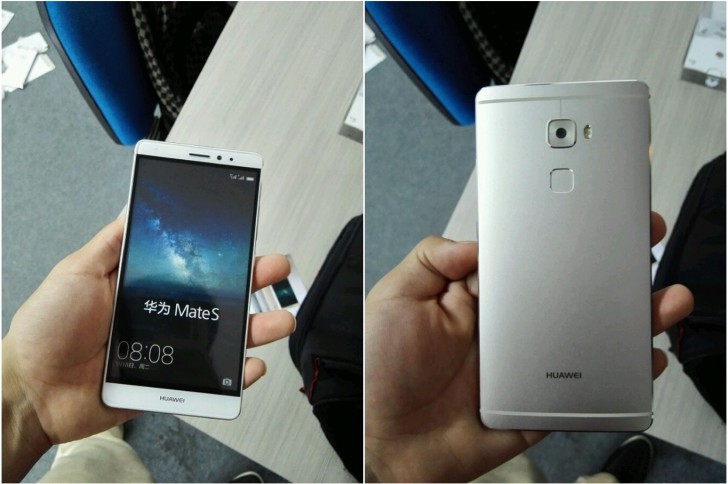 Now, a couple of images have leaked that show the design of the phone, and also confirm the name to be MateS. The front of the phone has the 5.7-inch display with thin bezels. The back is made out of metal and has the fingerprint sensor below the camera with dual LED flash.
The phone is said to have a 1080p display with Huawei's latest Kirin 935 chipset with 3GB of RAM. On the back is a 20 megapixel camera while the front has a 8 megapixel shooter.
The Force Touch feature seems to be similar to what Apple will be including on the upcoming iPhone 6s and 6s Plus, where you can press harder for additional functionality.
We will know more details tomorrow.
i
Huwawei Just did the Same Like every korean and Chaina OEMs. Just Copy Apple.inc
?
That technology already exist long ago. Geir Jensen invent it in 1995 but never get popular until Apple retrieve the idea and make it their own. Apple only patent the feature and function not the force touch technology itself. That is belong to Jense...
?
Really? Where did u got thst info? Did u just hear that from a gossip? Hahaha f Apple buy that then hu is the owner now? You or Apple? Hahaha
ADVERTISEMENTS