According to a new report from Korea, Huawei has placed orders for 6.9" AMOLED panels with Samsung Display. These are intended to be used in a device launching in the fourth quarter of this year or the first quarter of 2019.
That timing makes us think about the upcoming Mate 20, as members of this family have traditionally been launched around Q4 of each year. The panels in question will be flat, not curved.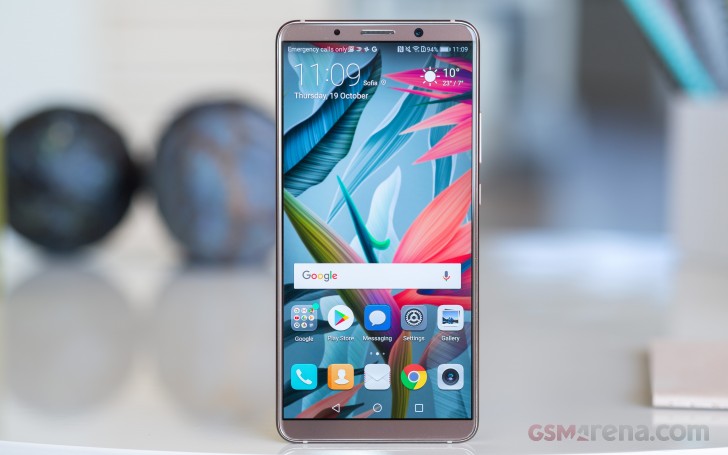 Huawei Mate 10 Pro
If the Mate 20 does end up sporting a 6.9" display, it will easily win the screen size battle between high-end flagships. Samsung's upcoming Galaxy Note9 is said to go with a 6.38" panel, and Apple's new big iPhone will have a 6.46" screen.
Huawei's reasoning for such a shocking move apparently has to do with its home market. It's currently the leading brand there, and wants that status quo to continue. Chinese consumers prefer bigger screens on smartphones than people elsewhere, perhaps at least in part because of the large text area occupied by the Chinese characters.
In fact, Apple's 6.46" iPhone coming later this year has also been developed with the Chinese in mind, and Huawei doesn't want to allow the American company to encroach upon its territory. That's what the unnamed sources behind today's report claim.
M
prefer 18:9 with 2k resolution display ...
m
Its funny how adult kids are whining and complaining about sizes. They shouldn't have even bothered to check out this thread after looking at the heading. This thread is not for you.....
Well some of us get fatter and some of us get bulkier. Either way, this isn't because of Americans. It's because Chinese consumers of this Chinese company Huawei like big screens that are easy to hold. It explains Huawei's obsession with 18:9 and 19:...
ADVERTISEMENTS