The Samsung Galaxy S7 bandwagon is at full speed without no signs of slowing down until after MWC next week.
Photos of an in-store display that are (likely) not even supposed to be seen yet have leaked the interwebs showing the unreleased device. The picture is reportedly from a Three carrier store and wants to convince those who want the 'Next Big Thing' to pre-order it so they can get it earlier than others.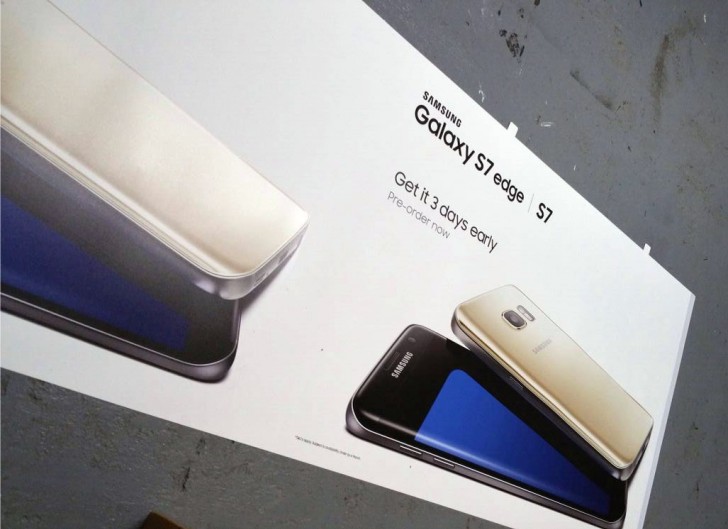 From a leaked brochure earlier today, the Galaxy S7 will feature a 'pressure sensitive' 5.1 or 5.5 inch display, Android 6.0 Marshmallow, a Snapdragon 820 paired with 4GB of LPDDR4 RAM, microSD expandable memory, 3000/3600mAh battery, all enclosed in a similar looking body when compared to the S6. So while the phones may look similar in person, they are very different on paper.
?
iPhone doesn't have removeable battery either......
D
you dont need more than 12 Mpixel if each pixel is large enough .
D
:( me want removable battery . :( me hate Samsung :( me get iPhone now , nothing in Samsung makes me leave iOS for Android..