iOS has supported 64-bit apps since the launch of the iPhone 5s in 2013. And since iOS 9 came out, when you open a legacy 32-bit app on a newer iPhone, you receive a notice saying that the app "may slow down" your device and that the developer needs to update it to "improve its compatibility".
In the recently released first beta of iOS 10.3, however, the wording in that notice has been changed. It now reads as seen in the image below.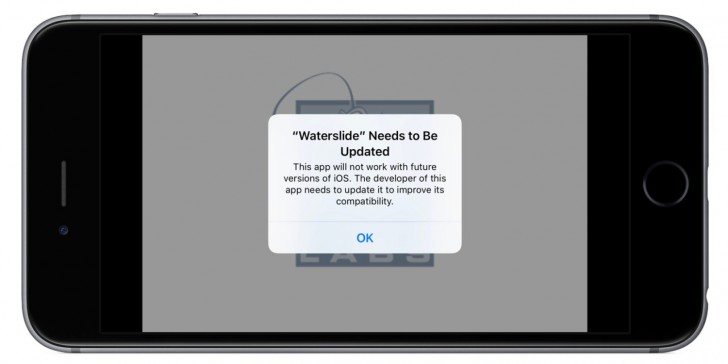 While "future versions of iOS" is incredibly vague, this is a very strong hint that iOS 11 could be the first iteration of Apple's mobile operating system that won't support running 32-bit apps at all. If true, this will undoubtedly be announced at Apple's annual developer conference in the summer, when iOS 11 should be officially introduced.
This probably isn't going to be a huge problem because Apple has required developers to submit new apps with 64-bit support since February 2015 and app updates since June 2015. So this will only affect old apps that haven't been updated in years. Still, breaking compatibility in such a manner is a move many software makers try to avoid, but Apple seems intent on finally killing legacy 32-bit apps for iOS this year.
D
I hope all apps get fixed... For example Goolge Hangouts works awful on iPhone 7... I use it for work in conference video calls my battery dies easily and the phone heats up... We tried switching to ZOOM app and it is working awesome - no battery dra...
A
Many apps continues to use 32bits and support only resolution of iPhone 4/42, games like Flight Control from Namco or Final Fantasy War of Lions of Square Enix, don´t has been updated. Will this app taken out of app store?
D
very good decision , Apple, Android should alsopromote 64-bit apps(not yet cut them like IOS, because Android is always slower in getting new things), 64-bit apps are more stable, secure , a bit more fast in intensive tasks and make better use of the...