Today the gaming branch of vivo called iQOO held a press conference in China, where it officially unveiled Super FlashCharge 120W - fast-charging solution at 120W that is expected to arrive in smartphones as early as this August.
According to the official on stage, a 120W fast-charging technology can top up a 4,000 mAh battery in 15 minutes - that's twice as fast as current flagships with 65W capabilities like the Oppo Find X2 Pro.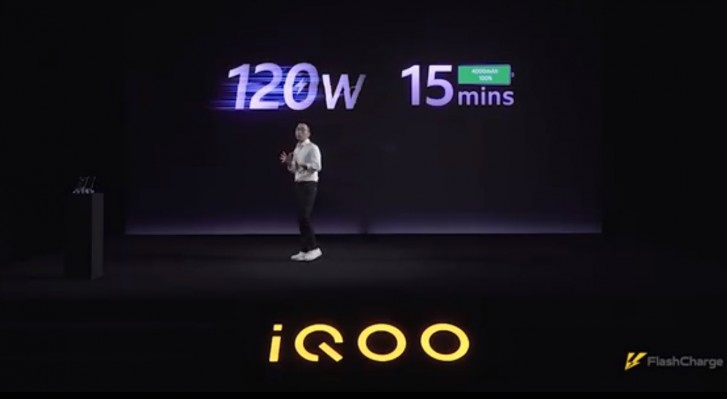 The conference was just about 15 minutes and it began with plugging a demo unit to charge from 0 to 100%. While it was idling on the side, the iQOO executive revealed details about how exactly the technology works without turning a phone into a charred piece of metal and glass.
The battery cells are lined up in a new specific array, and thanks to the new design, a 4,000 mAh battery can reach 50% in 5 minutes. The current is converted from 20V at 6A to 10A at 12V, split into two equal circuits at 5A at 12V that charge two 2,000 mAh cells. Any phone with that solution must also come with extra graphite layers and some additional internal cooling to keep the temperature down and protect the motherboard.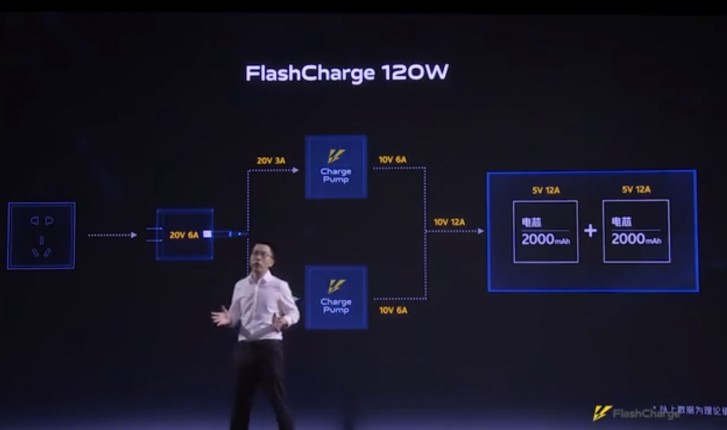 The iQOO official did not reveal more about the upcoming device in August. It appears it will be gaming-oriented, given the nature of the iQOO brand, but it is highly likely we will see a regular smartphone with the 120W FlashCharge sooner rather than later.
J
samsung galaxy note 7 battery exploding. Samsung galaxy fold screen and hinge issues. Would you rather have an exploding battery, a broken screen and hinge(which you use a 100 times a day) or a phone that bends that you will never bend yourself?
?
Trillion dollar company should never have such problems to begin with. One can understand if smaller brands deliver a product like that. Once a cheap quality company, Always a cheap quality company.
D
And apple still gives 5V - 1A charger to their phones and they are excluded in box. Samsung also is going to exclude chargers in the box and even those phones who supports 30-40 or even 50 and above charging solution dont have in box more than 18V...
ADVERTISEMENTS