So far two of LG's Friends for the G5 have been priced in the US - the Cam Plus module will go for $70 and the 360 Cam will cost $200. And now a third member of the Korean company's accessory family has its pricing info revealed as well.
We're talking about the 360 VR headset, which we already knew would cost £199 in the UK. Across the big pond, however, that will be $199.99. Oh, and you can pre-order one if you want to, the retailer you need to head to is B&H, which also has the 360 Cam up for grabs.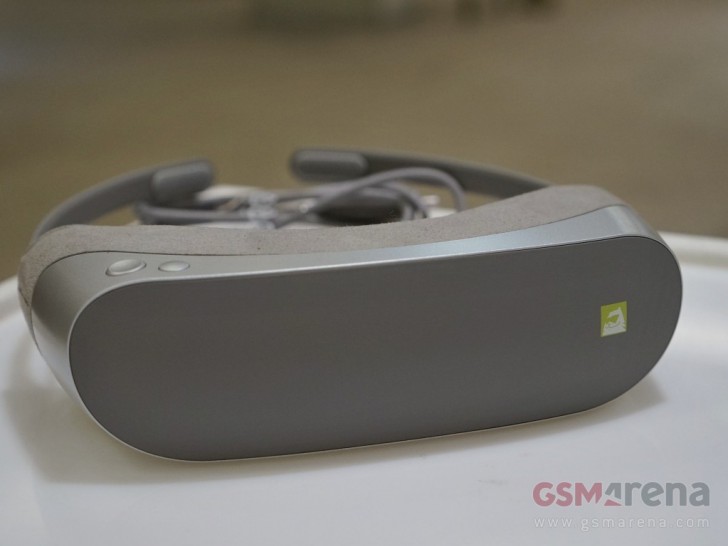 Unfortunately it doesn't list a shipping date for the VR headset, so it's unclear when it will arrive at your doorstep should you pre-order. The G5 itself is going to be out on April 1.
The 360 VR connects to the G5 through USB Type-C. It has two 1.88-inch 960x720 displays, and it can show you Google Cardboard content as well as 360-degree videos from YouTube and stuff you record yourself with the 360 Cam.
J
Where do you get the idea it only use a circular section? You don't even know what you talking about.
?
I partially agree but now what? Fancy a push for higher display resolutions? Consumers are now able to noticeably tell the difference between resolutions not because of relevantly accessible tools like the consumer available VRs limits the amount of ...
a
you are so wrong- even if the ppi remains high the physical amount of pixels available in total in the small area of screen used by the s7 and s7 edge to give the VR experience is probably around only 40-50% of the total screen real estate available ...