Flagship slugfest
LG G5 vs. Samsung Galaxy S7 edge: Flagship slugfest
Selfies
The LG G5 has an 8MP selfie camera with f/2.0 aperture while the Samsung Galaxy S7 edge has fewer megapixels, 5MP, but brighter aperture, f/1.7.
The G5 selfies came out sharper in part thanks to its higher resolution, but also the S7 edge camera has a wider FoV, which puts it at further disadvantage. The S7 selfie cam showed some corner softness.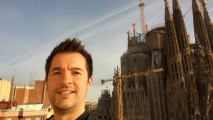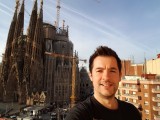 Selfies: LG G5 • Samsung Galaxy S7 edge
HDR
The Galaxy S7 edge underexposed the shadows in some shots and HDR mode is the remedy for that.
During the day, the LG G5 has a marginal advantage (no surprise, considering it has a wider dynamic range to begin with).





HDR: LG G5 (off) • LG G5 (on) • S7 edge (off) • S7 edge (on)
In a more difficult scene, however, things swung the other way. Shooting the sunrise with the sun low in the sky and shadows deep, the Samsung Galaxy S7 edge did a much better job of creating a balanced photo, while the G5 failed to bring out much detail in the shadows.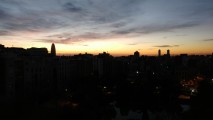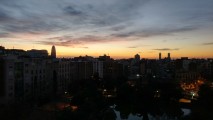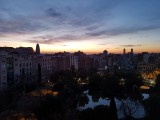 HDR: LG G5 (off) • LG G5 (on) • S7 edge (off) • S7 edge (on)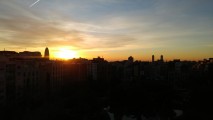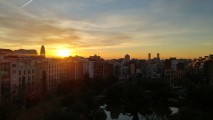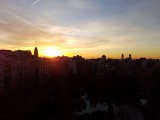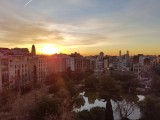 HDR: LG G5 (off) • LG G5 (on) • S7 edge (off) • S7 edge (on)
Panorama
We tried the panorama modes on both phones, using the 16MP main camera on the LG G5 for best results (you can also use the wide-angle camera if you like). The G5 panorama came out with higher resolution and better dynamic range than the S7 edge panoramas, though not quite as sharp.