LG's G7 ThinQ received the update to Android 9 Pie in the company's home of South Korea back in January, but it's taken this long for it to make it to European markets, for whatever reason.
Still, if you own a G7 bought from somewhere in Europe, the new software should hit your device shortly. That is, of course, if you haven't already received the update notification. Reports are coming in from people in the Czech Republic, Poland, Italy, and the UK receiving the Pie release on their G7 units, and the rollout seems to be continent-wide.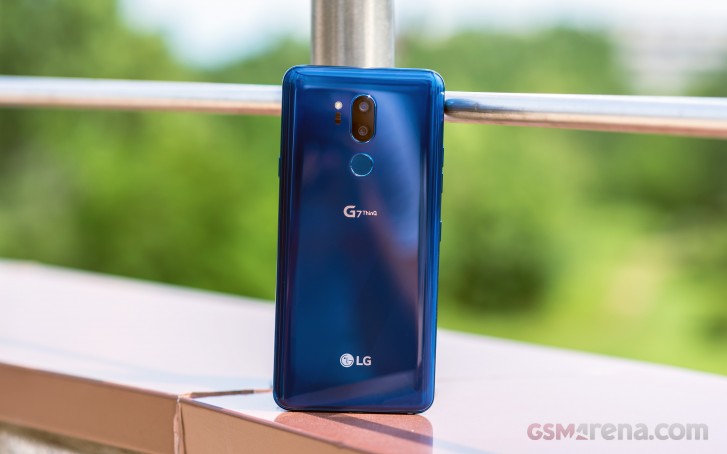 Keep in mind that as with any such distribution of a software update, it's likely to be staged, so it may take at least a few days for all G7 units sold in Europe to receive it. Once it does hit your phone, you might be underwhelmed, however, because LG's UI skin on top of Google's Android has stayed exactly the same as it was in Oreo.
This means that you aren't likely to spot any visual changes after applying the update. LG missed the opportunity to revamp its UI with the Pie release, something Samsung did with One UI this year. Maybe its fellow South Korean company will follow suit when Android Q comes out, we'll have to wait and see.
The update arrives as a 1.4GB download, and once you apply it you'll be on software V20b. You're also getting the May 1, 2019 security patch level.
E
Any thought on when the update will arrive to central America (Honduras to be specific), I understand that it will surely take more time but any idea around how much would it be?
F
on oreo always was getting 4h with extensive usages but after pie I'm getting at least 6h or 5h left with 25% on , this has to do mostly with new adaptive battery mode which learn usages of the user , so it needs a week at least to start learning
ADVERTISEMENTS