Final words
LG kicked off 2015 with a bang... or rather with a new flex. The LG G Flex2 is the first smartphone to unleash the latest Snapdragon 810 beast-of-a-chipset on the market.
The curved OLED display is still one of its key unique selling points. This time around it's also got a special edition strengthened Gorilla Glass 3 at front and an updated self-healing coating on the plastic back. It has borrowed the great camera of the LG G3 along with the optical image stabilization and laser-assisted autofocus.
The rear control deck is at its most comfortable edition ever and the curved shell provides for an amazingly comfortable handling - especially since the new phone has a smaller footprint thanks to the reduced screen size.
We could go even further lamenting its qualities but we think everybody should have gotten the idea by now. LG G Flex2 is a flagship that stands out. A smartphone that's not afraid to innovate.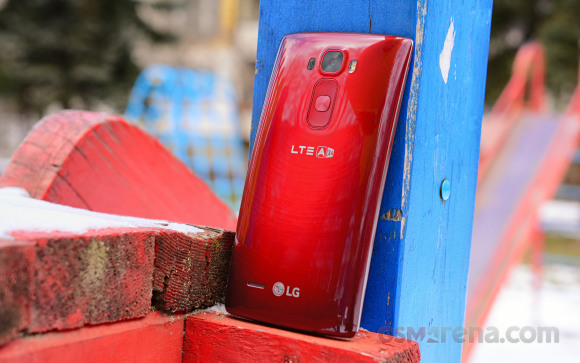 It's not all sunshine and roses, of course. The Snapdragon 810 chip didn't turn out to be the chart topper we were expecting. Most often than not it ran under its full potential due to aggressive CPU throttling setting that supposedly will be re-adjusted before the device hits western markets. But it makes you wonder why it's there in the first place even after the device has launched on its home turf in South Korea (we have one of these babies for review).
We also found the camera image quality is not on par with the LG G3 even though both look identical on paper. It's nevertheless a serious upgrade over the original LG G Flex.
And finally, the battery performance is a surefire downgrade compared to the record-breaking LG G Flex scores.
Here, check out our LG G Flex2 key test findings:
It offers great build quality, unique curved design, nice handling.
The back features improved self-healing coating that will recover quickly from the occasional small scratches though deeper scratches will stay, but the coating itself looks like a see-through sticker and you can notice where it ends around the edges of the device
The P-OLED screen is amazing and looks great from any angle. It is bright, with best in-class contrast and sunlight legibility.
With a rated battery endurance of 62h, battery life is some 30% lower than on the original LG G Flex. Solid call, video playback and stand-by battery endurance numbers are spoiled only by the inadequate web browsing battery life.
Android Lollipop with Optimus UI is fluid and responsive, with great features such as dual-window, QRemote, QVoice
The Snapdragon 810 chipset offered great benchmark performance on first runs after the phone's allowed to cool down; LG has agreed they use an aggressive CPU throttling setting, which potentially could be lifted once they iron out the software. Even at this stage it is as fast as the Snapdragon 805, but offers faster multi-core CPU performance and better GPU scores thanks to the new Adreno 430.
Video player has greatly varied video decoder support, as well as seamless 4K video playback
Audio output quality is very good
Camera performance is very good, with sharp and detailed images, great dynamic range and controlled amounts of noise. Built-in HDR mode rivals Samsung's for the top of the class leading. Image quality however is not as good as on the LG G3 even though the two cameras look identical on paper.
Videos recording quality is a mixed bag - it produces great UHD videos, not-so-good 1080p videos, and plain ugly 720p@60fps videos
If you are after the latest and greatest chipset in the business, then there's hardly any alternative to the LG G Flex2 and its Snapdragon 810. At least not until MWC comes along this March and delivers a truckload of new flagships.
The MWC is where the Galaxy S6 will be unveiled, as well as the HTC One (M9) and the Sony Xperia Z4. And who knows - LG G4 might be just around the corner. All of these will be utilizing the Snapdragon 810 chipset or similar and will create the usual diversity on the market.
Of course, the LG G Flex2 is destined to remain a niche device unlike those mass market flagships. It's a proof of concept meant to fortify the brand recognition above anything else. And just like the original G Flex, it will serve the purpose of showcasing LG tech in stores quite successfully.
It's much like the Samsung Galaxy Note Edge. If you are after a limited edition smartphone, the Galaxy Note Edge seems like a proper alternative for the lack of a more recent comparison (we're looking at you Galaxy Round). It is slightly bigger, though not as elegant, with a QHD display plus some extra screen estate on the right edge. The 5.6" Galaxy Note Edge runs on the Snapdragon 805 chip, offers additional S-Pen stylus support, as well as a gimmicky heart-rate sensor and finger-print scanner. At around €700, the Samsung Galaxy Note Edge price is much more reasonable than back in the beginning and you may find it suits you better than the LG G Flex2.
The original Samsung Galaxy Note 4 costs about €100 less than the G Flex2. It runs on a lesser Snapdragon 805 hardware, but offers better a 4K display, a better 16MP camera, a bigger battery and even richer software package. All the extra stuff as the fingerprint reader, heart-rate monitor, S-Pen stylus and features are welcomed, too.
Apple's iPhone 6 Plus is into the premium market as well. This time around Apple went big - it's got a 5.5" 1080p screen, while its Apple A8 chip turned out just as monstrous when it comes to performance. The 6 Plus model had its 8MP cam upgraded with optical image stabilization and its battery life is remarkable. If you like iOS, then the iPhone 6 Plus will run you around €799 or more.
Recently Xiaomi announced not one, but two flagships, which deserve your attention. The Xiaomi Mi Note and Mi Note Pro turned out to be quite the beasts and the Mi Note is already available for purchase. The Xiaomi Mi Note packs a 5.7" 1080p display and runs on the Snapdragon 801 chipset with 3GB of RAM, while the Pro version has a 5.7" QHD screen and is powered by the Snapdragon 810 beast with 4 gigs of RAM but it's yet to show up in person. The rest of the specs are pretty much the same for both devices - 13MP OIS camera, 4G LTE with dual-SIM, 3000 mAh battery, Android KitKat with MIUI v.6. You can order the Xiaomi Mi Note for about €500, while the Mi Note Pro will go on sale in a month or two and its pricing will be higher.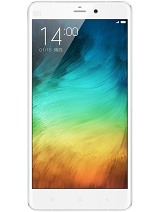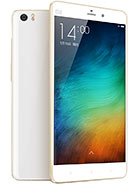 Xiaomi Mi Note • Xiaomi Mi Note Pro
Finally, we shouldn't forget the LG G3, which today costs half of the LG G Flex2 but shares lots of its specs save for the curved screen. For half the price you are getting a 5.5" QHD display, a still relevant Snapdragon 801 chip, a 13MP camera with the same features but slightly better image quality, as well as the same battery and software package (now running on Lollipop).
LG G Flex2 offers premium build, design and features, but needless to say, all these come with a price premium. It's a smartphone, which offers a set of features that you'd be hard-pressed to find elsewhere. As things look right now, LG's new curved smartphone should be good for a lot more than just being seen around flagship stores flexing muscle next to its less impressive, but better selling siblings.