13MP optically-stabilized camera
The LG G Flex2 has borrowed the sensor and setup from the G3 which we reviewed last summer. The G Flex2 uses a 13MP camera with optical image stabilization for stills along with phase-detection focus on the sensor aided by an infrared sensor to help with distance information. There's also a dual-LED flash to cover lower light shooting. The latest G Flex2 is clearly a superior imaging package compared to its predecessor.
LG has intentionally stripped down the interface to house a bare minimum of on-screen controls. It's not as extreme as what Google did with the Nexus camera interface, but it is somewhat uncharacteristic from a maker that typically throws in camera features by the boatload. Still, all the shooting modes are easily organized in their own section.
You can touch the screen to focus on a specific element, and can even set it to automatically shoot once it does so.
The LG G Flex2 produces great results from its camera with good overall detail and pleasant colors. The smartphone is also quick to snap photos and we can see the OIS working to steady the viewfinder while shooting.
The only issues we found with the LG G Flex2 's camera is the blotchy noise visible in areas of solid colors - like the sky - where there shouldn't be any at such good conditions. Perhaps LG processing is exaggerating the noise in these areas due to oversaturating the respective color channel. Still the noise would only be visible for pixel-peepers.
The LG G Flex2 was spot on with its white balance but has the colors slightly cooler compared to the LG G3. The terrific dynamic range we've come to expect from LG smartphones is evident here too - the G Flex2 captures plenty of detail in both the shadows and highlights without needing its Auto HDR mode.
When turned on, the HDR mode produces some of the best images you could take with this phone. HDR brings back a lot of the detail in the shadows and mostly leaves the highlights as they are. Have a look see for yourselves but we'd say that LG rivals Samsung for the best built-in HDR mode on smartphones these days.
The LG G Flex2 also captured great macro images. We rarely had a miss with focusing and we're likely to thank both phase detection and the IR system for that. Even at about 8-9cm the G Flex2 can snap quick, sharp photos.
While the sensor technology may be the same it's clear that the LG G Flex2 and G3 have different software optimizations. Below you'll find a quick comparison of two images taken with both phones at the same time. The G Flex2 clearly outputs more saturated colors, especially in the red and blue channels.
The LG G3 is also the sharper device with the mature processing - its images exhibit clearer, finer detail, while the ones from the G Flex2 appearing oversharpened and not as attractive.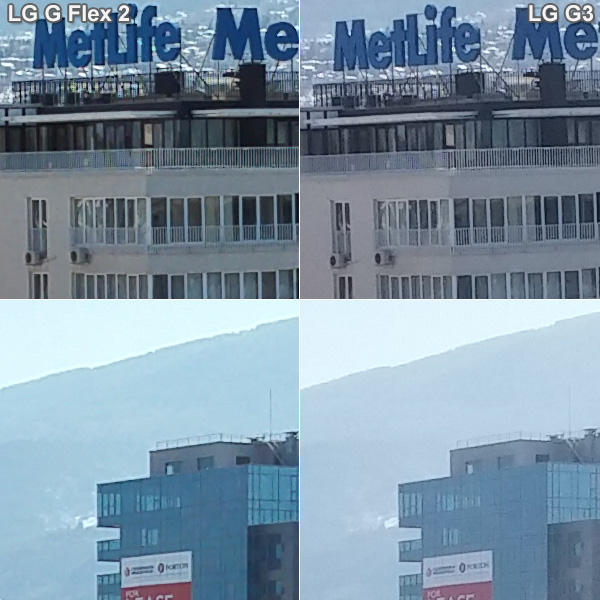 There isn't much in it, though - both cameras take excellent 13MP pictures, the older LG G3 is just superior. You can find the full-resolution samples below.
Overall, the LG G Flex2 is a great imaging performer that can capture good photos, fast and display them in their full glory on the 5.5" curved OLED screen. But the G Flex2 also is a step back from the LG G3, which simply offers better photos.
Finally, you can check out our photo quality comparison tool. In it you can clearly see the LG G Flex2 is an improvement over its predecessor, the LG G Flex.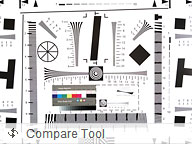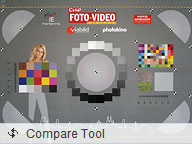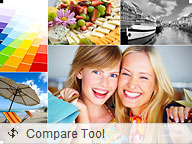 LG G Flex2 in our photo compare tool
4K video
Utilizing its beefy Snapdragon 810 chipset, the LG G Flex2 doesn't break a sweat recording UHD (3840 x 2160px) video at 30fps, FullHD at 30fps (1920 x 1080px) and slow-motion HD video at 120fps (1280 x 720px). Smooth-motion 1080p videos at 60fps are weirdly omitted here but with UHD at hand, we really don't mind.
Straight to the point - UHD videos are superb with great detail, both more importantly, super smoothness. Colors are saturated and things are sharp - but this really isn't a surprise - we haven't yet seen bad UHD videos.
1080p videos are also good but nowhere near as detailed. We've seen better FullHD clips from midrange devices - such as the Samsung Galaxy A5.
Finally, the LG G Flex2 can autofocus on its own while recording but when you choose a focus point, the phone will alter exposure depending on what passes through the point. This isn't a problem when shooting a single object (person, pet or object) but isn't ideal when shooting many different objects passing through the focal point like in our test videos.
Finally, the LG G Flex2 captures 720p slow-motion video at 120fps but they look as if taken in even lower resolution and don't even look good on the small phone screen let alone on a bigger display.
As usual here is an untouched 2160p@30fps video sample and a 1080p@30fps video sample straight off the device.
And finally, you can pixel peep all you like in our video comparison tool. You can see that the LG G3 still captures better videos with a clearer, more defined processing and better level of resolved detail.