LG is bringing in the big guns - they announced a successor of the extremely popular Black Label series pioneer - LG Chocolate. The original Chocolate was the most popular phone in LG's history, selling over 21 million handsets, and so understandably its reincarnation is greeted with excitement.
The new LG Chocolate is set to be fourth in their fashion series. It will be designed by the same team that created the original Chocolate and, as they say, it will be "a disruptive force in conventional mobile screens". It's official unveiling is scheduled for August, with a promise of more information and images. For now, there's very little of both.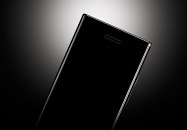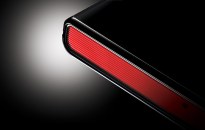 The silhouette of the new LG Chocolate
What we have is artsy, very dark photos that give a murky glimpse at the silhouette of the phone. It's not entirely clear but it seems that the disrupting of conventional screens will be in the name of maximizing usability and maintaining a minimalist-inspired style. Translation - "it's going to be an iPhone killer". The new Chocolate's appeal will be boosted in no small part by the exclusive Label club Black membership.
Now, for a quick game of "strange rumors". The model number will be BL40 (though that may change) and will probably support HSDPA (not surprising). The screen is said to have an extremely peculiar aspect ratio of 21:9 and a resolution of 800x345 pixels. That is quite wide, much wider than your typical HDTV. How this ties with "maximizing usability" (if that's even true) we don't know , but it's sure to come with its own set of advantages and burdens. Another rumored spec, one that's less iffy is a 5-megapixel camera.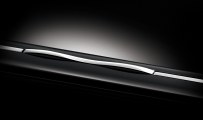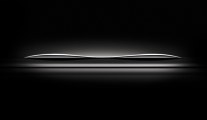 The volume rocker of the new LG Chocolate
Anyway, August is just around the corner so soon we'll know more. This wider-than-you-can-imagine screen is certainly interesting (and most dubious of the rumored features) so if it gets confirmed, it will certainly be a novelty, hopefully coupled with state-of-the-art display technology.
Source: News Wire, Tweakers.net
g
Chocolate or not , i hope at least this LG will get good battery life with it lol .
?
haha sound like an old man who cant deal with technology.
?
Yeah but return rates for N95 and N96 was record breaking as well as Samsung's Omnia with 27% as well as Sony Ericsson's C905. Return/faulty rates are part of Mobile life.
ADVERTISEMENTS