LG is opening a new page in its smartphone history with the Wing 5G. The company felt that the current candybar smartphone design has been stagnant and could use a refresh with a swivel. We've seen phones with two screens and swiveling was a thing back in the early 2000s on several feature phones but LG is re-imaging how and what you can do with a secondary screen.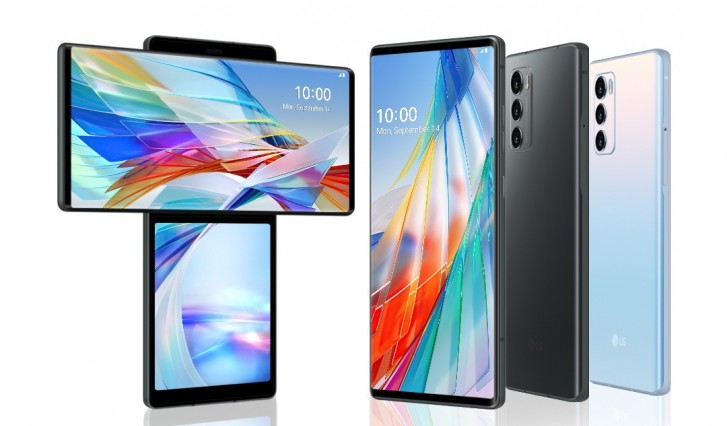 LG's Explorer Project an initiative that aims to breathe new life in smartphone design. It's about taking risks and bringing practical innovations to customers and the Wing is just the beginning. LG also revealed it will partner with a range of partners including Qualcomm, search engine Naver and streaming platforms Tubi and Ficto to take advantage of its new design.
The LG Wing comes with a curved 6.8-inch P-OLED main display with FHD+ resolution and a 20.5:9 aspect ratio. The selfie camera is a 32MP pop-up solution. The secondary screen is a 3.9-inch G-OLED with FHD+ resolution and a 1.15:1 aspect ratio. As you can imagine there's no official IP rating but the screens do come with a water repellent coating.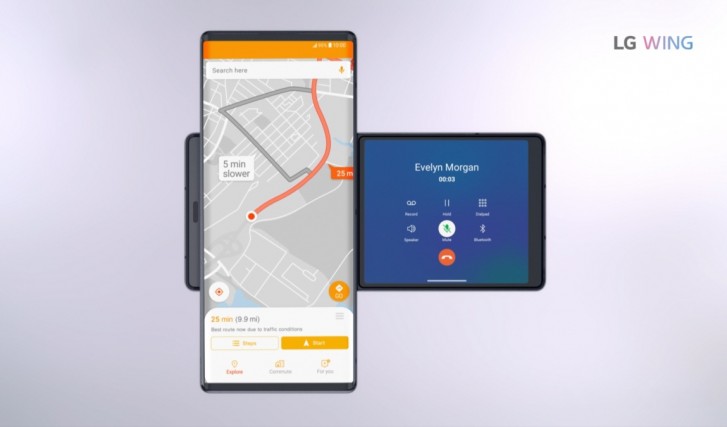 The big deal with the Wing is that you can use it as a regular phone if you so please but once you pop the main screen horizontally you get a whole new form factor with its own unique use-cases. LG is betting big on content consumption and is targeting the Wing at users who love watching videos on the go.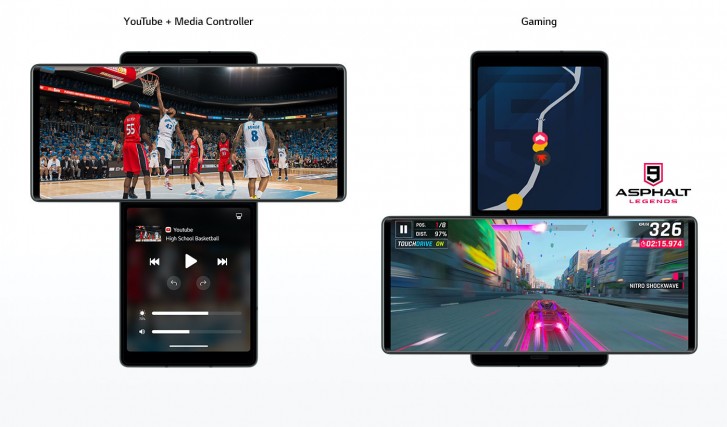 Thanks to the second display you get no screen interference when you receive notifications and you're left with a more immersive viewing experience. You can also edit videos directly after you shot them straight on the secondary screen or use GPS navigation while managing incoming notifications on the smaller screen.
The swivel design comes with a dual lock mechanism and a hydraulic damper which absorbs shock. LG claims the Wing should last 200,000 swivels. LG also managed to get the dimension close to regular smartphones at 169.5 x 74.5 x 10.9 mm. The phone weighs in at 260 grams.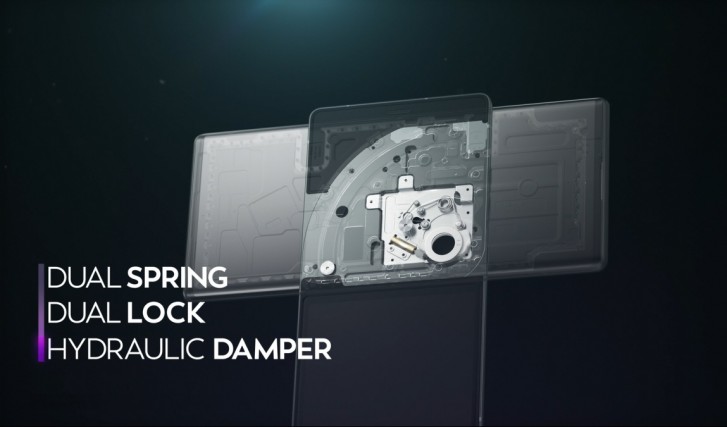 The rest of the specs include a 64MP primary camera, 12MP ultrawide shooter specifically for swivel mode and another 13MP ultrawide. There's a gimbal mode with a virtual joystick on the secondary screen.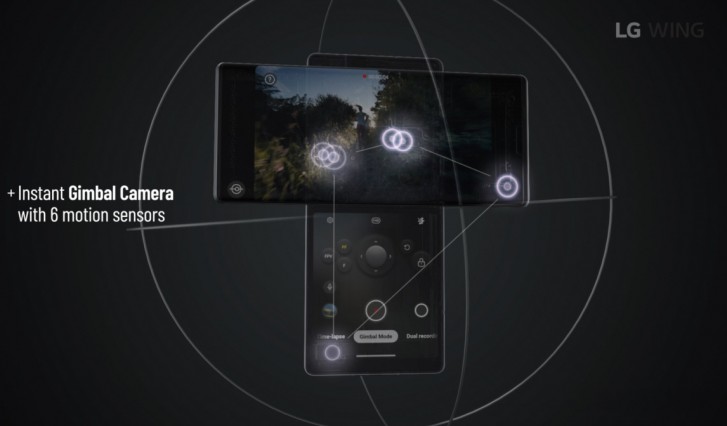 The Wing is powered by the Snapdragon 765G paired with 8GB RAM and 128/256GB storage. The battery comes in at 4,000 mAh and there's also wireless charging support on board.
LG did not reveal pricing details but the Wing will come to the US on Verizon first, followed by AT&T and T-Mobile. There's no exact release date though LG will reveal more details soon.
.
So what you want is a faster healthier horse.
ADVERTISEMENTS