That's all folks! The MWC 2010 finally ended yesterday. It was a hectic week full of interesting announcements, exciting new devices and almost no sleep. But thanks to Barcelona for such a warm welcome yet another year.
More than 49,000 visitors from 200 countries attended the 2010 GSMA Mobile World Congress. The event welcomed 1,300 exhibiting companies and occupied more than 56,000 net square meters of exhibition and business meeting space.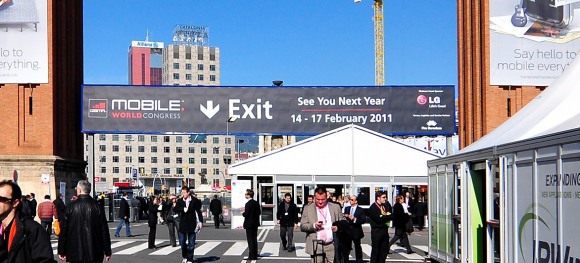 Unfortunately, Nokia didn't make a product announcement despite all the rumors. In fact Samsung, of all manufacturers, was the only company to present a ground-breaking mobile phone (a new OS and a new type of display). But even they didn't show anything interesting alongside it.
Anyway, we still found some interesting topics and devices to cover but we leave this year's congress with mixed feelings - mainly due to our high initial expectations.
At least we hope you've enjoyed our coverage.
Last updates
Toshiba TG02 video (18 Feb 23:00)
Sony Ericsson Aspen hands-on (18 Feb 10:30)
Huawei U8110, U8100 live photos and video (17 Feb 18:00)
HTC Smart live photos and video (16 Feb 17:30)
Acer P400, P300, E400, E110, Liquid e hands-on (17 Feb 17:00)
Opera Mini for iPhone and Opera Mobile for Android hands-on (17 Feb 13:00)

MWC 2010 overview
?
Because I have been using the brand which offers the best reception and voice quality in the market, which is "not" Apple for sure. I tried this brand's Symbian phones...first one was fine (even to-date), except the old style charger p...
?
and you use android because? I still didnt get an answer.
L
You are all stark raving mad! The best two phone firms, are both: APPLE & NOKIA The rest are trash!
ADVERTISEMENTS