Logitech announces UE Blast and Megablast Bluetooth speakers with Alexa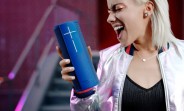 Logitech has announced two new Ultimate Ears speakers, the Blast and the Megablast. While on the surface they look like slightly redesigned Boom 2 and Megaboom, both of these new speakers feature Amazon Alexa built-in.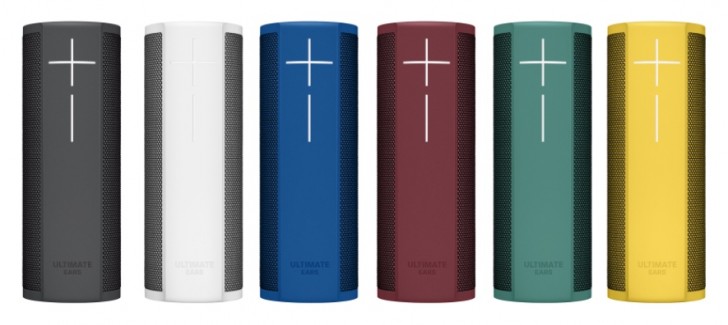 Like Amazon's Echo series of devices, both Blast and Megablast feature Amazon's voice assistant built-in. Using an array of far-field microphones, the speakers can listen to your queries once you say the magic word, presumably even over the sound of music playing through its speakers. As you'd expect, both speakers have Wi-Fi and need to stay connected to the internet for Alexa to work, although they can be used without it as regular old Bluetooth speakers.
Along with Alexa, users also get three months of Amazon Music subscription for free, which is streamed directly over the internet instead of through the connected phone. This also works with iHeartRadio and TuneIn, meaning you can get away with not having your phone paired with these at all for playing music and just stream everything from the cloud.
Apart from that, they really are like the other Ultimate Ears speakers that came before them, which means they sound really good (we are fans of how the Ultimate Ears speakers sound), are water-resistant and have 12 hours and 16 hours of battery life on the Blast and Megablast, respectively. There is also an optional charging dock available, that lets you play music while the device is charging.
The UE Blast is priced at $229.99 and the UE Megablast at $299.99. The Power Up charging dock is priced at $39.99.
?
It's muddy even listening to bassier music. Hearing only thumping muddy bass isn't good at all. I want to hear all frequencies because songs aren't made just out of bass. Low frequencies only make a small part of songs.
C
Yeah right? I never thought about it either. Especially when on one takes z2300 in consideration of Logitech sound quality. But then again, that good, are they not...
I
Muddy for people who love slow rhythm music, violin or whatever that require high frequencies.. For me, JBL is fantastic, great high quality and always build for the bass, I mean lot of bass.. Hip Hop, EDM or rock is so good on JBL speaker. Thumping...