Huawei's next phablet flagship is right around the corner. If all the Mate 20 and Mate 20 Pro rumors didn't already make that abundantly clear, we also have an official launch date, set for October 16.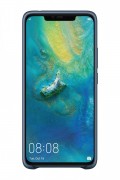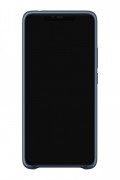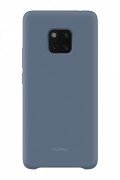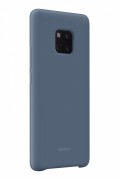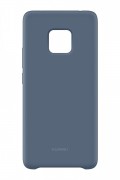 Huawei Mate 20 Pro in its Silicone Cover
Sorting through the sea of conflicting rumors and leaks has been a rather daunting task, but today's fresh batch of high quality case renders does re-affirm at least a few bits about the Mate 20 Pro. One, of courser, being the rectangular camera module design, which Huawei has already teased themselves on at least a couple of occasions. The current theory is that it will house a trio of snappers (likely 40 MP + 20 MP B/W + 8 MP tele) and feature and interesting "underwater mode", among other things.
Another obvious bit is the huge, notched panel on the front. Thanks to the high-res images, we can now see it houses the earpiece and front snapper, with some room still left over on the right side. Speculating from experience and going by current trends, that space is likely not enough to host an advanced face recognition solution, a la Apple or Samsung and will probably be used for a standard ambient light sensor, instead.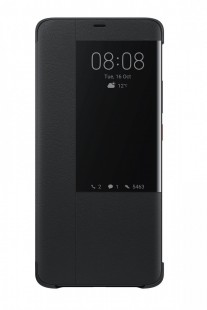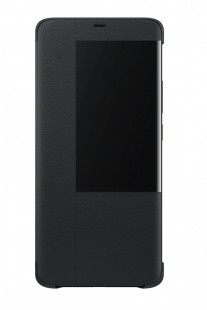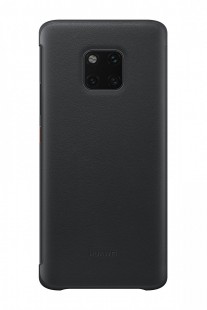 Huawei Mate 20 Pro in its Smart View Cover
That, in tern, coupled with the lack of any holes on the back side of the Mate 20 Pro cases increases the likelihood of an in-display fingerprint reader for the Mate 20 Pro, something Huawei already showcased in the Mate RS Porsche Design. Still, speculations on the matter are ongoing and also involve the regular Mate 20, which is currently believed to stick to a regular back-mounted biometric reader.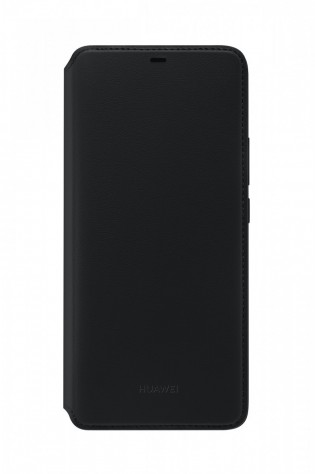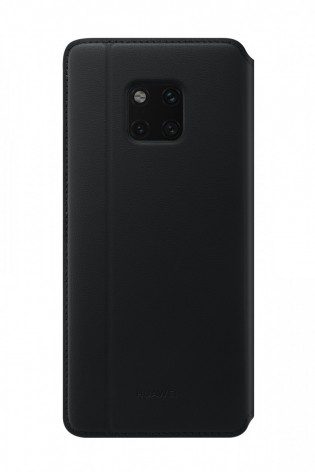 Huawei Mate 20 Pro in its PU Wallet cover
The black and white UI, visible through the Smart View cover also reassures us further of the OLED nature of the panel. But, that was probably a given to begin with. We expect the Mate 20 Pro to rock a 6.9-inch, 1440x3120 display, while the regular Mate 20 should get a 6.3-inch 1080x2244 pixel one.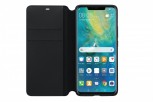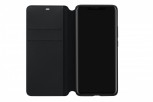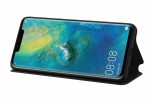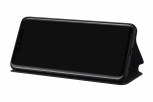 Huawei Mate 20 Pro in its PU Wallet cover
One final bit that can be easily overlooked has to do with a pair of bumps, visible on the top side of the silicon cover. Those definitely indicate holes. Naturally, a little speculation and extrapolation is necessary here as well, but this could hint at a 3.5mm audio jack.
The source of the case renders also offered up a look at a new Huawei wireless charger. Some of its features include a USB Type-C input, 15W output, using the Qi standard and built-in "foreign object detection". It is apparently intended to prevent any conductivity issues, potentially caused by things like ID cards, keys and coins.
Last, but not least, is something dubbed the NM Card. At first glance, in appears to be some sort of SD card, but the shape and contacts don't really match the standard, meaning it is likely a proprietary accessory. The one pictured has a 128GB capacity and is rated at 90MB/s, which is a perfect match to the speed class defined by the SD association, necessary for 4K or higher video recording.
P
Woa woa r u feeling alright man??? I know ur feeling angry for many people disagree with u, but jeez keep ur delusion in your brain
E
So micro sd card not working on m20
B
a bit creepy when taking photo , 3 lens aiming at u