5MP camera does the job alright
The Lumia 550 makes use of a 5MP autofocus camera. The sensor is the 1/4" type and the lens has a f/2.4 aperture. The camera is accompanied by a LED flash.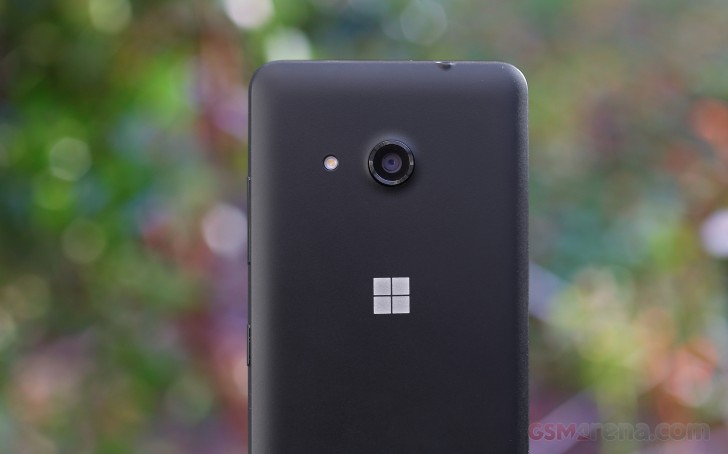 The Lumia camera interface is perhaps well familiar - it offers adjustments for white balance, focus, ISO, shutter speeds and exposure. You can choose between 4:3 mode and 16:9 samples, there are no other resolution options.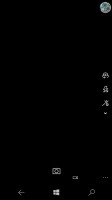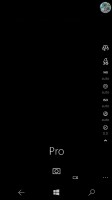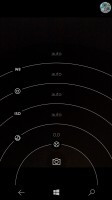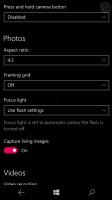 The camera interface • Pro mode • Camera settings
Unfortunately, Microsoft has removed the Lumia Panorama app from the Store just recently and the default Windows Camera app does not support panoramic images. Microsoft previously stated that it will be removing all Lumia lenses, and yet it doesn't provide an alternative. You have to rely on a third-party app/lens for pano shots.
The 5MP images taken with the Lumia 550 turned out quite good, with reasonable amount of resolved detail. Contrast is good. Unfortunately, a lot of our test shots came with the white balance off. Noise can also be somewhat of an issue - even in daylight but we are happy with the overall processing.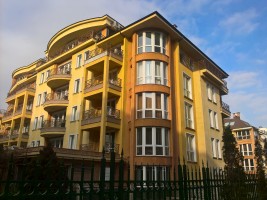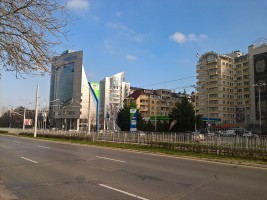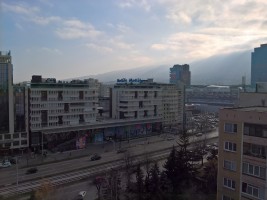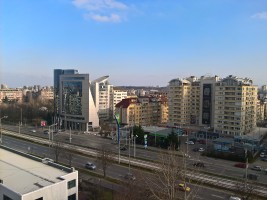 Microsoft Lumia 550 camera samples
The 2MP selfie camera isn't as good. It manages to capture somewhat detailed and sharp images, but don't expect stellar white balance, contrast or dynamic range.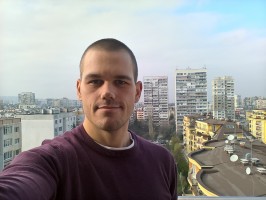 The 2MP selfie camera is good enough
Finally, we've added the Microsoft Lumia 550 to our Photo Compare Tool. We've pitted it against the Samsung Galaxy J2 as well as the LG Nexus 5X for the lack of a third, similarly equipped competitor in our database of tested devices.
720p video camera is subpar
The 5MP snapper records 720p video. The clips we took have a bitrate of 8Mbps and a framerate of 30fps. The single-channel audio is 192Kbps, 48.0KHz.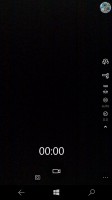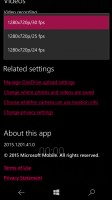 Video recording interface • Video recording settings
As for the quality of the videos - it's hardly exciting in terms of resolved detail and contrast, but perhaps we're spoiled by more expensive phones. The videos are quite smooth with a constant framerate of 30fps. If you're into video taking, you might want to take a peek elsewhere.
You can also grab a raw camera sample taken from the Lumia 550 - 00:15s (15.5MB).
The Lumia 550 also takes part in our Video Quality Compare Tool. Check out how it manages to compare to the similarly equipped Samsung Galaxy J2 and the more expensive LG Nexus 5X.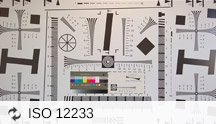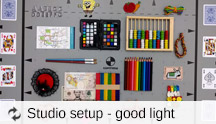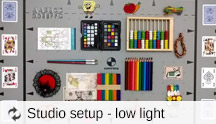 Microsoft Lumia 550 in our video compare tool: 720p resolution