Camera
The Moto G5 Plus has a 12 megapixel camera on the back with f1.7 aperture and Dual pixel autofocus that use two photodiodes per pixel to do phase detection autofocus for faster focusing.
The camera can also do 4K 30fps and 720p 120fps slow motion video, with the former being a rarity in this price range.
On the front is a 5 megapixel sensor with f2.2 aperture and a wide angle lens that can also do 1080p 30fps video and 480p 120fps slow motion video.
The camera software is identical to recent Motorola phones. The standard mode only offers exposure control by tapping on the viewfinder, which also shifts the focus point. You can also press and hold to lock exposure and focus at that point.
For more options, you can switch to the professional mode, which lets you adjust the exposure, ISO, shutter speed, white balance, and focus point (unfortunately, there is no zoomed preview). You can set a timer in either mode, change the flash settings and also enable HDR. To zoom, you can just slide your finger up and down on the screen.
In the side menu there are some other options to change the resolution, save location, disable quick capture, etc. Unfortunately there is no RAW capture even in professional mode and also no grid view.
Image quality from the rear camera is largely very good. There is an excellent amount of detail in the images, although, we would have preferred if there wasn't quite as much image sharpening going on. The colors look natural and the auto white balance usually gets it right. Contrast and dynamic range are also quite acceptable. Noise is kept to a minimum, even in low-light images.
The camera has a night mode that automatically kicks in low light and does extra processing to images to clean them up. The HDR mode works well but can be a bit aggressive at times. The autofocus also works reliably and is quite quick. Overall, a satisfactory performance and easily the best camera on a Moto G phone yet.
As for video, the G5 Plus is the first Moto G phone to record 4K video and for the most parts it does it well. Unfortunately, the electronic image stabilization does not work in 4K mode, so the footage ends up being quite shaky when handheld.
The phone can also capture 1080p 60fps video, which would be the ideal mode to use in most cases but we the bitrate is somewhat low and the video has a soft look with lots of compression artefacts. The image stabilization doesn't work in this mode either.
In the end we found the 1080p 30fps mode to be the best bet as the image quality was good and we could also use the video stabilization feature.
There is even HDR mode available in 1080p@30fps mode, which is what we have included below.
Battery Life
The G5 Plus has a 3000mAh non-removable battery. The fact that it is non-removable shouldn't be a concern to anyone as the battery life on the phone is excellent, with about six hours of usage possible on a full charge. With moderate use you can get a day and a half of battery life with this phone. If you are a light user then you can easily extend it to two days on a single charge.
The G5 Plus also supports Qualcomm QuickCharge 2.0 or as Motorola calls it TurboPower. The phone ships with a 15W charger, which charges the phone in just over two hours. It's not the fastest charging solution around but it's better than not having any kind of fast charging. As with other QuickCharge devices, the G5 Plus does get warm while charging but it's not a cause for any concern.
Verdict
As the phone that single-handedly created the quality budget smartphone category, we hold the Moto G in high regard and also have high expectations from very new device in the lineup. The Moto G5 we tested earlier didn't quite meet our expectations in that regard. However, the G5 Plus hits the mark and reminds us again why we love this series. It's far from perfect and there are areas where we would like to see it improve. We could use a bit more power under the hood. The design could bit a bit more compact and make better use of space. The design itself could also stand to improve aesthetically as recent models have taken to a more drab appearance. And how about a USB-C connector next time?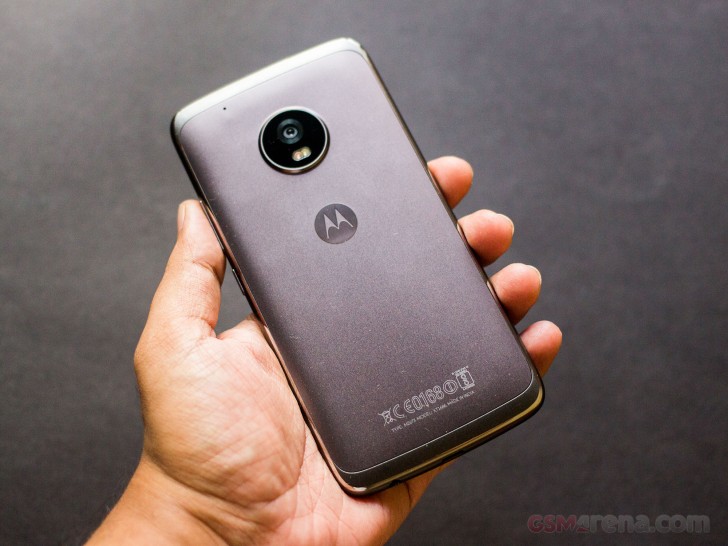 But apart from that we don't have a lot to complain about. There are some serious competitors out in the market right now, including the Xiaomi Redmi Note 4, but the Moto G5 Plus has enough to hold its own against it.