Final words
We had a great time reviewing the Motorola Flipout, we really did. Almost all apps have been spiked with social networking and the music player alone is good enough reason to consider ditching your dedicated MP3 player.
The excellent keyboard is a pro without a con – it's got many, decently sized keys but it doesn't turn the phone into a huge slab. If size was the reason you were slumming it with a virtual QWERTY, the Motorola Flipout has the cure for that.
And really, the size is one of the main attractions of the phone. But there's no way around it – there are a couple of potential deal breakers: the screen and the camera.
Average 3MP stills and CIF video are no good for budding photographers who like to share photos and videos with their status updates. But it's the screen that's the major letdown – while well spec'd on paper, is just awful in practice.
If those things do tend to ruin it for you, there are a few mini-messengers to pick from.
The Sony Ericsson XPERIA X10 mini pro is one of the better known QWERTY messengers with a small stature. It has a better camera, a custom UI with SNS (though it's Android 1.6 Donut until the long awaited update arrives), but the screen is just 2.55" big.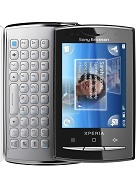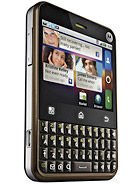 Sony Ericsson XPERIA X10 mini pro • Motorola CHARM
Take away the swivel from the Flipout and you're left with the Motorola CHARM – it's small (less than 100 mm tall and just 11.4mm thick) and has the same goodies as the Flipout.
If the camera is more important than touchscreen and Android, the Nokia X5-01 offers the same squarish shape but boasts a 5MP camera with LED flash and VGA@15fps. Symbian is not the prettiest though and no GPS is a letdown.
The Palm Pre Plus doesn't have the cubic charm of the Flipout and it's noticeably taller but the better screen has to count for something. However, WebOS isn't enjoying the huge catalog of apps that Android has – a vital part of the smartphone experience.
The Motorola Flipout looks strong even in the face of this competition. For people who are into music and keep their social network account up to date, the Flipout has great appeal. Even for one of those tasks, it's an excellent phone. It would have been perfect if not for the troublesome screen and lowly camera.