13MP snapper, now with a depth sensor
Looking at the old Moto G6 Play, the Motorola One (P30 Play) has obviously undergone at least a small camera hardware upgrade. The main snapper is still a 13 MP, f/2.0, 1.12µm, PDAF, likely using the exact same sensor. However, the Motorola One also has a 2MP, f/2.4, 1.75µm secondary camera at its disposal. As the specs suggest, it is merely a depth sensor for capturing extra information, assisting portrait shots.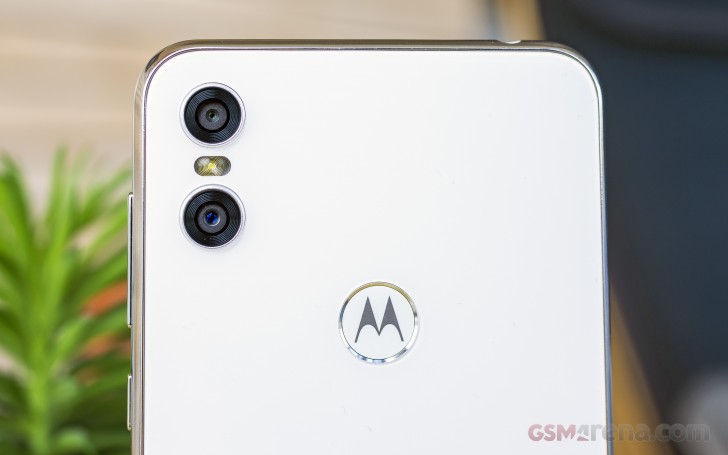 Hardware-wise, we can't really say we're all that impressed. However, Motorola has made a habit out of trying its best to improve the overall camera experience, as best it can, sprinkling on extra features. Often times, rather surprising ones.
For instance, 4K video recording is rather surprising to see on the older and not as powerful Snapdragon 625 chipset. We already knew it to be possible, but many manufacturers have decided to leave the feature out on certain devices with the particular chipset in the past. Not only can the Motorola One do 4K@30fps, but there is also pretty decent EIS, working behind the scenes to stabilize footage even at that hefty resolution.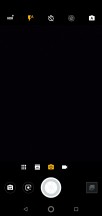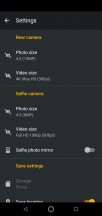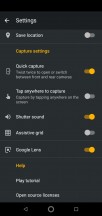 Main camera UI • Camera settings
Looking at the main camera app UI and the settings, we can clearly spot a few extra options, scattered here and there, like the handy Google Lens integration.
The Manual mode is surprisingly full-featured and includes shutter speed and ISO controls, even manual focus.
Looking at the additional mode selector, we find a few other surprising extras as well. Since we are already on the subject, there is Spot color mode, which was particularly fun to play around with.
To use it, simply click on a particular color within the viewfinder and the phone will do its best to only isolate that color and its shades, making everything else black and white. You can adjust the filter intensity manually. For the best possible results, you do have to pick contrasting colors in an equally contrasting scene.
Certain scenarios definitely work better than others, but it is always great fun to play around with.
Cinemagraph is another intriguing mode. It captures a long burst of stills and then allows you to paint over the frame, only selecting the area in which you want movement. The resulting GIF has the rest of the shot remain perfectly still.
Motorola's implementation is quite intuitive and with enough patience, the results can be impressive.
Of course, we are perfectly aware that these features aren't anything that special and there are plenty of apps out there that can potentially do as good of a job, or even better. Still, it's nice to see such added value bits sprinkled in, for the less tech-savvy user to discover.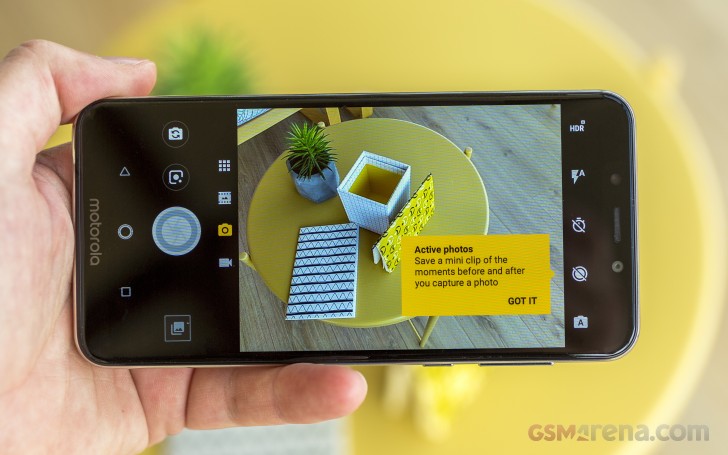 Image quality
Despite the name change, the Motorola One is still a "Play" budget device. As such, we kind of have to adjust our expectations for camera quality accordingly.
The Motorola One captures serviceable photos and videos, perfectly suitable for social media.
However, if you set out to look for imperfections and issues, you really don't have to look too hard. Sharpness is fine, especially in the center of the frame. Corner-softness is observable and a bit too much for our taste, even for a budget device. The dynamic range is rather low, with detail frequently lost in the shadows or clipped highlights in the sky and bright spots. Thankfully, Motorola doesn't try to compensate too much for any of that in post-processing. Instead, going for a pretty laid-back algorithm, with arguably natural color science. Not necessarily accurate, but pretty subdued colors.
If you want some extra help recovering lost detail, there is HDR. It even features an Auto toggle, which is surprisingly accurate in judging scenes. In most cases, the effects on the final still are positive, so there is really no reason not to keep it on Auto all the time.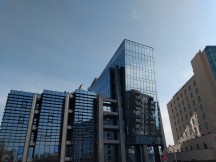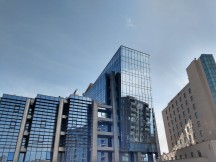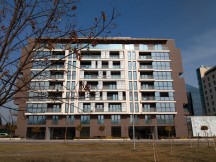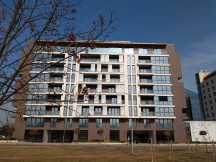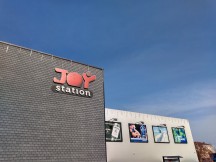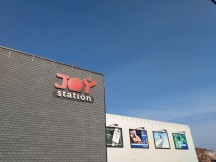 HDR: Off • On • Off • On • Off • On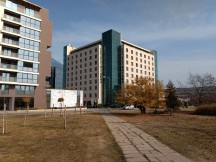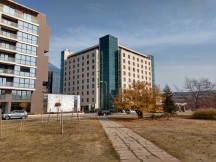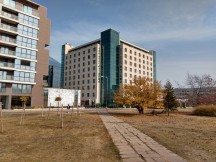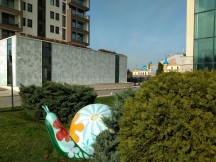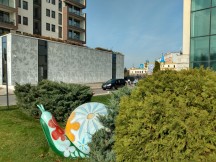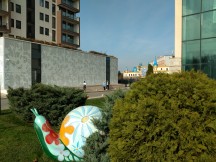 HDR: Off • On • Auto • Off • On • Auto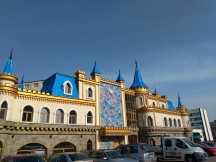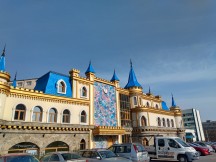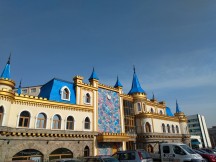 HDR: Off • On • Auto • Off • On • Auto
Last, but not least, there is the dedicated portrait mode. It's the main reason why the secondary 2MP camera is present, although, judging by the edge detection results, it is pretty clear that the Motorola One isn't relying solely on actual depth information.
The intensity of the effect can be adjusted manually and opting for a lower value instantly starts to reveal the rather lapse approach the camera is taking to the detected focus area. Likely in hopes of avoiding any unfortunate smearing of the actual subject.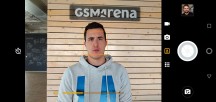 Portrait mode intensity slider
If you're really into pixel-peeping, we uploaded samples from the Motorola One in our extensive photo database as well. Take your pick and compare.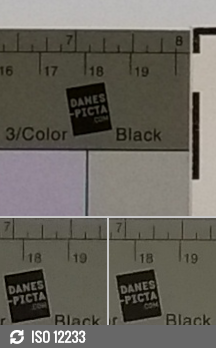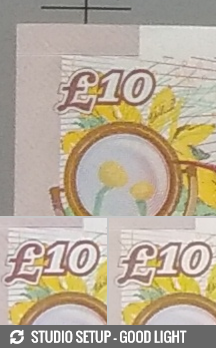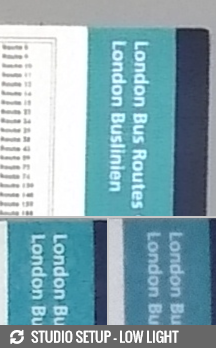 Motorola One (P30 Play) vs. Motorola Moto G6 Play vs. Oppo Realme 2 in our Photo compare tool
Selfies
Just like the Moto G6 Play, the Motorola One relies on an 8MP f/2.2 camera, complete with a dedicated LED flash for selfies. Unlike its predecessor, however, there appear to be a lot fewer issues with focus this time around.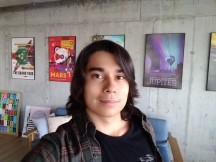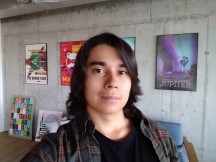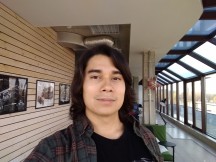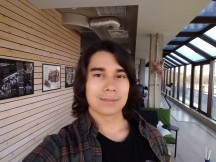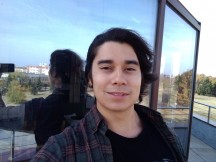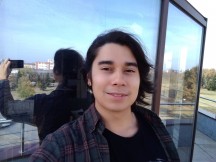 Selfies with Beauty mode: Off • On • Off • On • Off • On
Just to clarify, the focus is still very much fixed, but now the focus plane is quite a bit wider, effectively bringing it up to normal levels and resulting in a lot less blurry shots, due to improper had positioning.
The included beauty filters come with an auto mode and a manual intensity slider.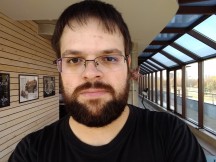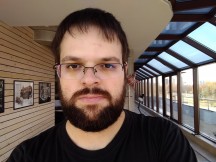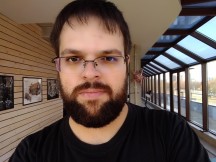 Selfies with Beauty mode: Off • Auto • Manual Max
The former does a pretty good job. Well, if you are into having unnaturally smooth skin and a tall complexion in your selfies. Manual offers more control and can go to rather extreme levels. Again, if you are into that.
Video
The Snapdragon 625 might be a bit older, but it is still an improvement over the likes of the Snapdragon 430, powering the last generation Moto G6 Play. Mainly since it can record video at up to 4K@30 fps. It even does so with a surprisingly good EIS algorithm working in the background.
You can toggle that stabilization off, in case you really need to use the entire frame, without any crop or have a tripod handy. Beyond that, there really isn't much to point out about the UI - simple, clean, no clutter. One neat little video trick that the Motorola One can do is stream to YouTube out of the box.
Videos shot on the Motorola One in full resolution get saved in a rather standard configuration of a 42-ish Mbps AVC video feed and a 48kHz stereo AAC audio track, inside an MP4 container. The frame rate remains pretty steady at 30 fps. Quality is actually pretty good, except for the odd trace of noise, especially in areas with more detail and some corner softness.
Of course, we also took some clips in the studio and uploaded screen grabs from them to the video compare tool.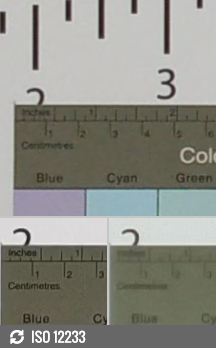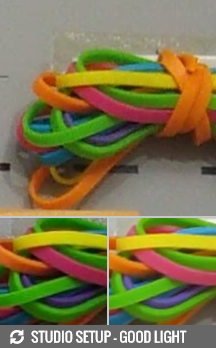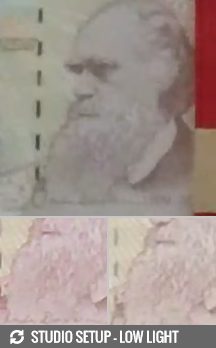 2160p: Motorola One (P30 Play) against the Xiaomi Pocophone F1 and the Oppo Realme 2 Pro in our Video compare tool