Motorola revealed the Razr flip phone with foldable screen back in November and back then it claimed first units will be shipping right in time for the holiday period. We are already mid-January and the phone is nowhere to be seen after a delay in production, but thanks to some photos of the retail box, we now know the market launch is close.
The General Manager of the mobile division of Lenovo China posted the photos on his personal Weibo page. The images read the production date January 9, 2020, of the phone with a model number XT-2000-2, meaning the retail package is ready to hit the shelves.
Those who purchase the phone will receive it in a fancy triangular prism that will be completely black from two of the sides with the Motorola logo on the top. We don't know whether it will slide upwards or will open like a book sideways, but the Motorola Razr is likely to be unfolded inside.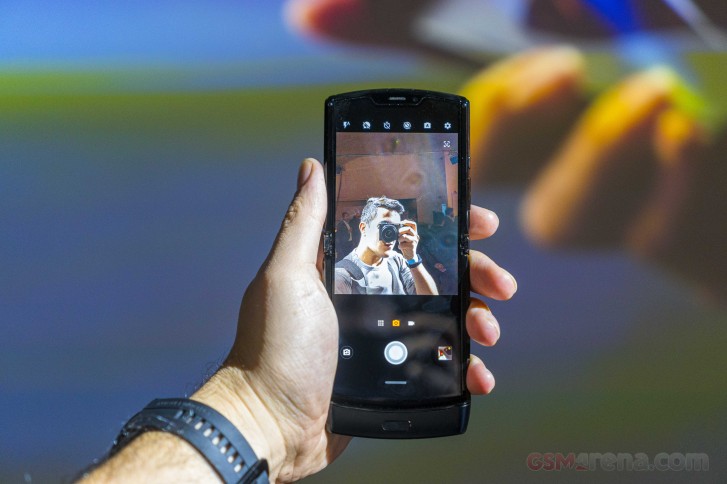 The device will ship with 6 GB RAM and 128 GB storage and has a Snapdragon 710 processor. There is also one 16 MP camera, but as company officials confirmed multiple times, this device is expected to sell for its form factor and not specs sheet. The price in the United States is $1,499, while Europe is looking at a €1,600 price tag.
Motorola is unlikely to start selling the new Razr at the free market since it has no physical SIM slot - only eSIM - meaning it is limited to carriers that support this feature.
?
1500$ will keep people off so badly. The specs and design are "meh", but wouldnt keep people from buying it, the price does...Samsung will take the crown once they release the clamshell foldable - it will be 2000$ Im sure, but the specs and design wi...
M
Neither device has been launched. The Mi Mix Alpha was only announced. And it was announced not as a new model for the mainstream market, but as a concept device that will be made in a extremely limited quantity for those especially interested. ...
ADVERTISEMENTS