Mysterious Nokia Daredevil leaks with three cameras in a circular module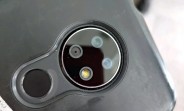 When Nokia revealed the 9 PureView with its unique camera arrangement, people thought it couldn't get any weirder. Well, it looks like the Finnish company has another surprise up its sleeve - a cameraphone with three shooters, arranged in a square but positioned in a circular module on the back.
The device does not have an official name yet, but meta info from photos reveal the moniker Nokia Daredevil. We also learn that the main module has a 48MP sensor.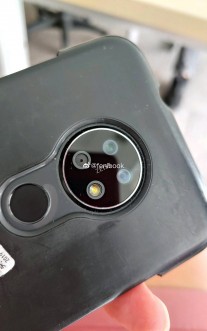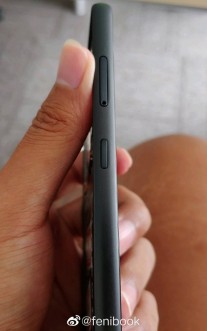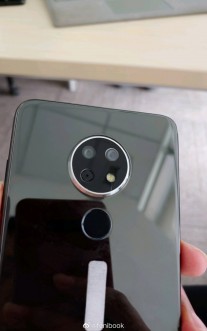 Nokia Daredevil from the outside
The phone is pictured with a notch on the front and clean Android with Google services as is the norm for HMD-made Nokia phones. Thanks to the leakster, who posted these on Baidu, we see the camera's interface is pretty much the same, but with a toggle between the wide-angle camera and the regular one.
Looking at the bottom, there is a USB-C port, while on the left side you can see a button that is likely to be dedicated to Google Assistant.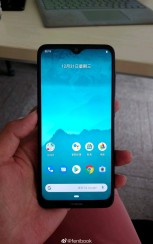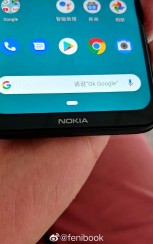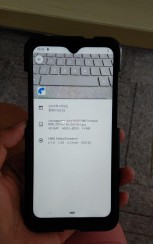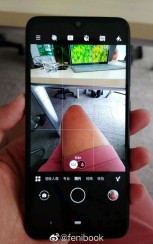 Nokia Daredevil with Stock Android
The fingerprint being on the back of the phone means the screen should be LCD and since there aren't many flagships with this panel, we expect the Nokia Daredevil to be an upper-midrange phone, probably powered by a Snapdragon 710 or Snapdragon 730 chipset.
The leak consists only pictures and no specs (aside from the 48 MP main camera behind an f/1.8), so we hope more info trickles in soon. An official launch date might be ideal, but it might be too early for that.
E
Obviously the device has a back cover, that's why it seems to have huge bezels and strange camera design. All in all, it's just a budget phone.
M
With those huge bezels at the top and bottom, why in the world do you even need a notch??? No doubt they fail every time.
?
Ugly notch, please stop.
ADVERTISEMENTS