We've known for a while now that the Nokia Lumia 800 isn't the real WP flagship by the Finns - the elusive Nokia Lumia 900 will probably take on that role and it just left another clue of its existence. And it brought a friend.
A Windows Phone app, Times of India, was downloaded and used by a Nokia Lumia 900 and a Nokia Champagne, both of which running Windows Phone. But they're running a newer build of WP - 7.10.8725 (7.1 is the internal version for 7.5 Mango).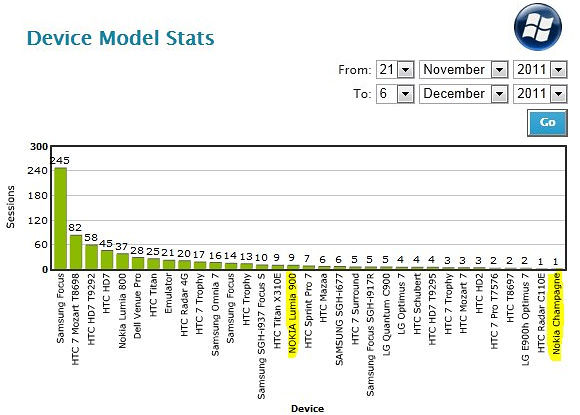 Could this be the Tango version of Windows Phone that we've heard of? Our earlier encounter with the Champagne suggests that it is.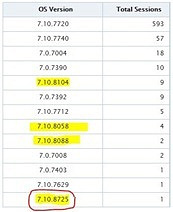 As for the Lumia 900, we've seen it a couple of times before and heard about some its specs - namely, a 4.3" ClearBlack AMOLED and 1GB RAM. That's what the leaked brochure claimed, anyway.
h
Anyone still getting iPhone or Android didn't try Windows Phone yet. Lumia 800 is allready way nicer and the Lumia will make it a no brainer :)
R
Well, after 9 feb 2011 Elop's hysterical "burning platform" memo and announcement of Nokia+WP era, value of Nokia stock went more then 20% down in 3 days. Obviously, investors liked Symbian more than WP. I personally don't like Microsoft no...
R
Symbian core is actually younger than Linux kernel used in Android afaik. All other stuff can be easily changed over the time.
ADVERTISEMENTS