HTC has been getting a lot of attention today. We have seen some official information about an upcoming One M8s, as well as some rumors about the One E9.
Today's last leak, good night! pic.twitter.com/UlDiwni8wc

— @upleaks (@upleaks) April 2, 2015
Yet the talk of a plus version of the One M9 and One E9 is perhaps the most exciting rumor yet. A few hours ago we reported on some allegedly leaked banners of the yet unknown HTC One M9 Plus. The most shocking part was, of course, that the phone features a physical home button, perhaps even with a fingerprint reader.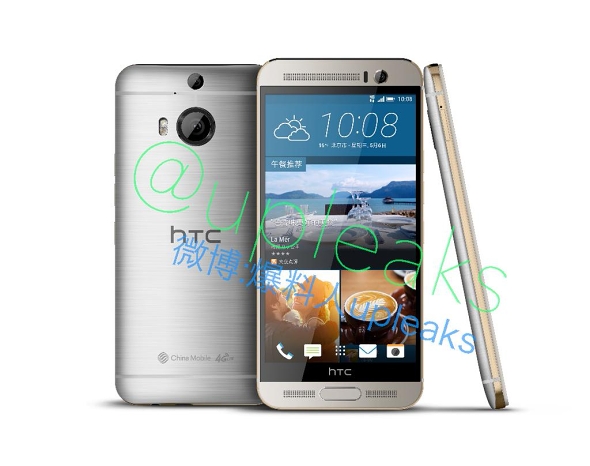 Now, a new set of images, renders to be precise, courtesy of upleaks, seem to back-up the new design hypothesis. They portray a device that looks quite similar to the One M9, but with two quite noticeable difference. The first is the aforementioned button, which might replace HTC's traditional on-screen navigation scheme, or, at least, supplement it. And the other obvious change is the huge round main camera on the back, clearly different from the square sensor on the One M9.
The renders seem to show both a dual-tone silver version of the mystery device, as well as an all-gold one. Both have the China mobile logo printed on the backs, so perhaps that is where the renders originally leaked from.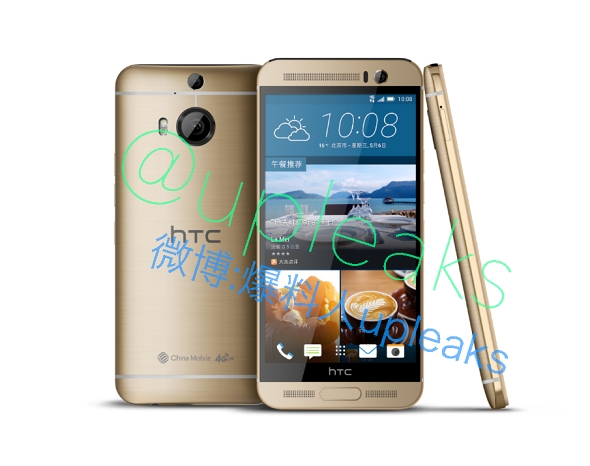 As far as rumors go, the HTC One M9 Plus might debut with two different chipsets - a MediaTek MT6795 model could cater to the Asian markets, while a Snapdragon 810 version will be sold elsewhere. The rest of the device's rumored specs include 5.2" QHD display 3GB of RAM, and 32GB of expandable memory.
s
The black bar is for the screen drivers. If you look, every phone has a section under of over the screen for these drivers. The only problem though, is the huge sleeker enclosures, which literally fill the grill space. The space problem though would ...
s
Exactly!!! I was just going to comment that... I own one as well, and they only thing they could have done is maybe improved the reading software. But if you set it up properly, it works just fine.
h
HTC what is going on with you? :(