Prisma now has a location-based feed, double the resolution, and the square aspect ratio isn't imposed anymore Comments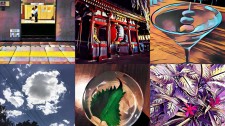 ?
sd, 20 Dec 2016but still no offline mode for Android.. (sigh)Some Prisma filters do work offline on Android for quite some time already.
F517130
iPhone / Instagram app( 4:3 photos)
no 16:9 in Android mean not build for Android!