Vanilla Android Oreo
The Nokia 3.1 is yet another phone joining the Android One program - meaning it gets pure Android as seen on the Pixels but on the cheap. Indeed, the OS updates are timely and the unit we got for review, while running on Android 8.0, already received the latest security patch.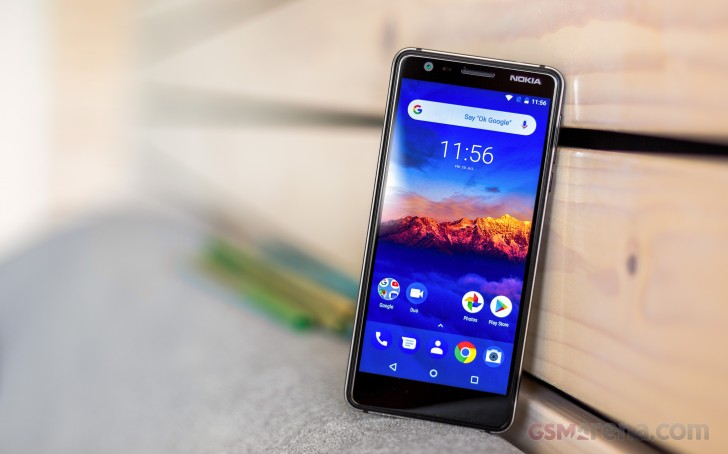 Android as Google intended shows up when you wake up the phone - clock, notification cards, two shortcuts on the bottom. Ambient display will show you a clock and notifications when you pick up the phone even without waking it up but be sure to enable this feature first.
Past that is the standard Android 8 homescreen with a pull-up app drawer.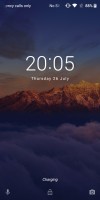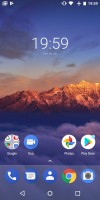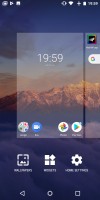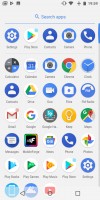 Lockscreen • Homescreen • Widgets • App drawer
The quick toggles and notifications shade changes color depending on the wallpaper - white for lighter ones, black for darker ones. The task switcher is the usual rolodex, and wouldn't it be great if Google put the 'clear all' button on the bottom instead of up top? Anyway, multi-window is supported natively since Nougat.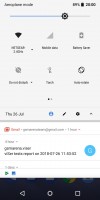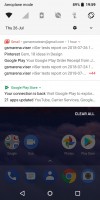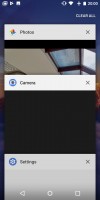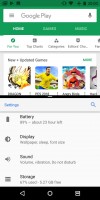 Quick toggles • Notifications • Task switcher • Multi-window
As for multimedia, it's all in the hands of Google's default apps. Photos is in charge of gallery-related tasks and video playback, while Google Play Music is the audio player. There's a file manager with batch actions and Google Drive sync, and Google's Calendar is Nokia's calendar of choice. FM radio is available, too.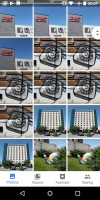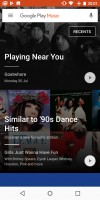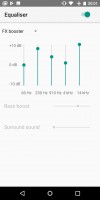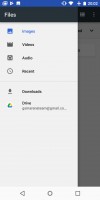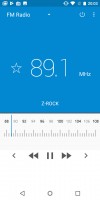 Google Photos • Google Play Music • Equalizer • File manager • FM radio
Performance and benchmarks
The Nokia 3.1 is powered by the dated and decidedly entry-level MediaTek MT6750 chipset. It packs an octa-core Cortex-A53 processor clocked at 1.5GHz. The GPU is nothing special - the Mali-T860 MP2 (read: dual-core). Still, the MT6750 SoC is a massive upgrade over the MT6737 chip in the original Nokia 5 as this one had a quad-core CPU and a single-core GPU.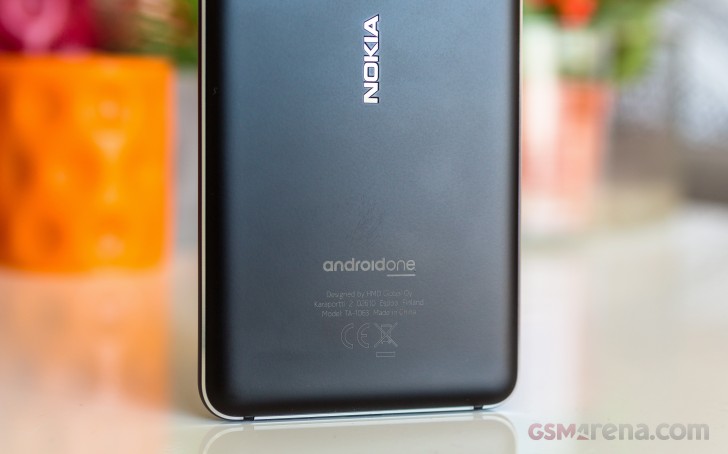 The octa-core A53 processor is still wide-spread among many entry-level and mid-range smartphones, so it's not a surprise we see it in charge of the Nokia 3.1. It's single-core and multi-core performance is nothing to rave about really, and while still capable, it's already way behind the curve.
GeekBench 4.1 (single-core)
Higher is better
Oppo Realme 1
1511
Huawei P Smart
939
Nokia 6 (2018)
882
Xiaomi Mi A1
877
Xiaomi Redmi 5
766
Samsung Galaxy A6 (2018)
733
Sony Xperia L2
679
Huawei Y7 Prime (2018)
678
Nokia 3.1
664
Motorola Moto G6 Play
639
Nokia 3
551
GeekBench 4.1 (multi-core)
Higher is better
Oppo Realme 1
5741
Xiaomi Mi A1
4292
Nokia 6 (2018)
4225
Xiaomi Redmi 5
4018
Huawei P Smart
3736
Samsung Galaxy A6 (2018)
3718
Huawei Y7 Prime (2018)
2717
Nokia 3.1
2624
Motorola Moto G6 Play
2328
Sony Xperia L2
1932
Nokia 3
1529
The dual-core Mali GPU is a feeble one, but it performs well with that 720p screen. Nobody should expect flagship-grade performance, but for the most part, the games we tried running were smooth enough.
GFX 3.0 Manhattan (onscreen)
Higher is better
Oppo Realme 1
20
Xiaomi Redmi 5
18
Nokia 6 (2018)
15
Huawei Y7 Prime (2018)
14
Motorola Moto G6 Play
13
Nokia 3.1
10
Samsung Galaxy A6 (2018)
9.8
Xiaomi Mi A1
9.7
Sony Xperia L2
8.8
Huawei P Smart
8.3
Nokia 3
4.5
The competition has employed much better chipsets already - Oppo has Helio P60, Huawei's own dated Kirin 659 is also better, even entry-level offers with Snapdragon 450 and 625 are much smoother than the Nokia 3.1 and its MT6750. And the compound BaseMark test will show you the difference.
Basemark OS 2.0
Higher is better
Oppo Realme 1
1940
Nokia 6 (2018)
1517
Huawei P Smart
1486
Xiaomi Mi A1
1262
Xiaomi Redmi 5
1222
Samsung Galaxy A6 (2018)
1019
Huawei Y7 Prime (2018)
963
Nokia 3.1
934
Motorola Moto G6 Play
922
Sony Xperia L2
816
Nokia 3
568
And in case you are wondering where the AnTuTu score is - the Nokia 3.1 couldn't handle the test for some reason - the app either crashed or got stuck.
The benchmark results tell an obvious story - the Nokia 3.1 is a mediocre performer. It does provide an acceptable user experience, but we expected a bit more - especially at this price point. And the competition is ready to give us that extra bit of oomph at the same or even lower price.
In real life the Nokia 3.1 runs Android smooth but slow. We noticed some lag here and there, hiccups do happen, but we didn't experience any freezes. Most of the games we tried ran well, even though some of them took a while to load.
But the reality is there are much faster phones in the same price bracket coming from Xiaomi, Oppo, even Huawei. And in markets where those three brands are available, HMD will have some hard time convincing the users into getting the 3.1.