Camera
The Nokia 5.1 Plus has a dual camera system on the back consisting of a 13-megapixel primary camera and a 5-megapixel secondary camera dedicated to capturing depth information for the bokeh mode.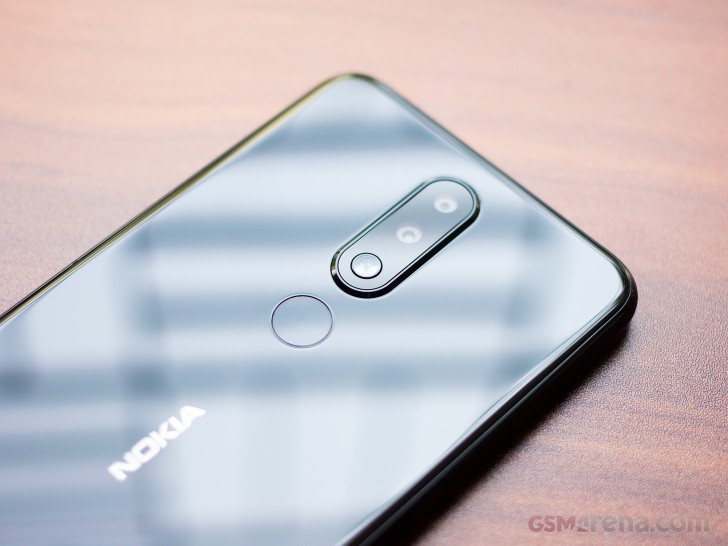 The camera application on the phone is a pretty standard affair. You get a handful of useful features, such as an HDR mode, timer, panorama mode, time-lapse, slow-motion, and the aforementioned bokeh mode. There's also a very basic manual mode that lets you adjust the metering, focusing distance (no actual manual focus, just macro, and infinite modes), white balance presets and exposure compensation.
There there's a whole bunch of less useful stuff, such as Nokia's picture-in-picture modes, beauty mode for both front and rear cameras, watermark and some Snapchat style AR filters. None of these are particularly good or useful but they can be fun to the right audience.
Image quality in daylight is generally pretty decent. Colors look good, and the auto white balance is accurate most of the time. The level of detail in the images is good too and although there is some noise, it's generally preferable to overly smoothened out, watercolor look some cameras have when they try to cut back on the noise aggressively.
Where the camera does fail is in the dynamic range, which usually quite bad. The camera usually exposes for the highlights, which leaves shadow areas looking way too dark and underdeveloped.
The HDR mode does help out a lot sometimes, especially in bringing out detail in the highlights. However, it is a bit conservative when it comes to bringing out details in the shadows, so even HDR images tend to have dark shadows a lot of the time.
Lowlight image quality is poor. The images are overly dark and soft, and the HDR mode essentially becomes useless.
The bokeh mode is also lackluster, and the camera struggles to define edges even with the simplest of subjects.
The video quality is decent. You are limited to 1080p at 30fps, but the videos have a fair amount of detail in them. The electronic stabilization also works quite well, and the hand-held footage below looks almost like the phone was placed on a tripod.
Overall, the camera on the Nokia 5.1 Plus is okay if you stick to shooting in daylight and avoid any low light photography.