Since Nokia's Renaissance with Android began in 2017 the maker has relied on its midrange to expand market share and so far it's worked. Nokias nowadays promise clean Android One software, a recognizable Nokia design, good hardware and reasonable pricing.
The Nokia 6.2 encompasses all of those traits but is now threatened from all sides by competent Chinese rivals that's are quickly expanding to western markets. You can buy a Xiaomi Redmi Note 8, or a Realme X2 in Europe and for almost the same €250 as the Nokia 6.2. Is the Nokia brand name enough to sway buyers from those tempting Chinese phones? Is Android One? We're not sure.
Most midrange phones from Oppo, Xiaomi and vivo come with a complimentary case in the retail box, but the Nokia 6.2 does not. It offers a lowly 10W charger, a USB-C cable and to its credit, 3.5mm headphones, something Chinese phones don't usually include.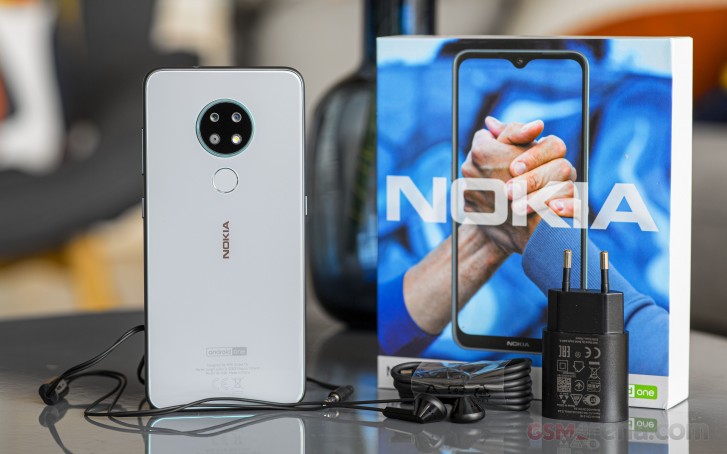 Design-wise the Nokia 6.2 is among the cleanest phones around. The phone also comes in a nondescript black color but the Ice paintjob we've got here is the one to go for. The frame has a nice matte surface thanks to the use of polymer composite, while the rear is mostly made of Gorilla Glass. The camera island has a nicely accented rim.
You get a traditional fingerprint scanner on the rear, and as it turns out many prefer that to an in-display one or vice versa. We found it fast and had no misreads with it.
The display on the front is a competent 6.3-inch IPS LCD with 400 ppi courtesy or its 1080x2280px resolution and HDR10 support. It's about as good as an LCD can get but is nowhere near as good as the best AMOLEDs out there (those are admittedly hard to come by in this price segment though).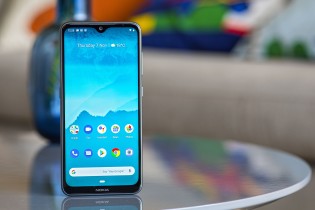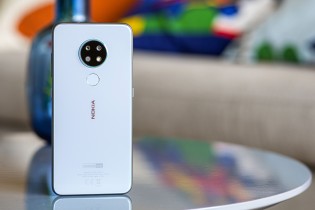 The Nokia 6.2 has a classic "Nordic Design"
There are seemingly three cameras on the rear of the Nokia 6.2, but one is a depth sensor used for portrait shots. The other two are a 16MP f/1.8 main unit and an 8MP f/2.2 13mm ultrawide snapper.
We'll assess the quality of the main snapper in our full review but have already tested the ultrawide camera in our Nokia 7.2 review - it's wider than most ultrawides on the market but has only okay detail and limited dynamic range.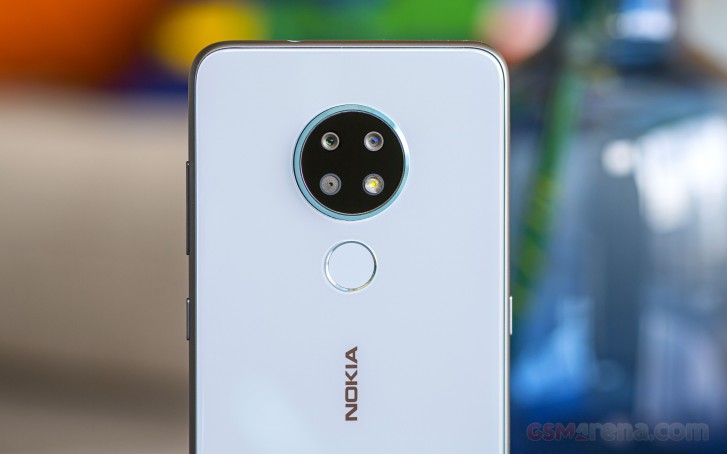 The Nokia 6.2 uses a 14nm Snapdragn 636 paired with 3GB or 4GB of RAM, which is an okay configuration at this price. Some devices like the Xiaomi Redmi Note 8 Pro or Realme X2 offer faster chips with up to 8GB of RAM for a similar price, though.
What they don't offer is clean Android One software. Currently on Android 9 but with an upgrade to 10 on the way, Android One is fast and lacks any bloatware. Nokia promise up to three years of software updates so you can rest assured it will be secure for a long time. The Nokia 6.2 also has a physical button on the left to summon Google's Assistant.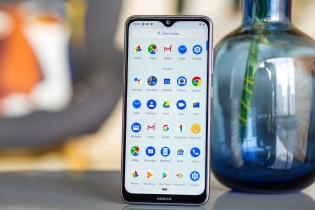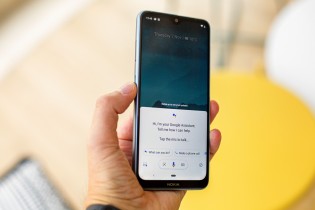 Clean Android One software and a dedicated Google Assistant button
At around $250/€250/INR 16,000 the Nokia 6.2 brings a lot of value. As we've made clear in this article, it's not without its competition, especially in Asia and Europe, and its rivals certainly pack more hardware perks for the same price.
But another argument could be made that the Nokia 6.2 doesn't need to outdo any of its Chinese rivals, but rather be the steady and reliable Nokia phone loyal fans have always preferred. It appears to be just that, but hold off before you finalize that order - our review is due soon!
H
Are you $+upid or what? read my comment carefully! I did not say that Pixel phones are cheaper than Nokia phones what i said is Pixel phones would be better choice if updates is the most important thing for you and yes Pixel 3a is affordable because ...
S
I have the Motorola One Action and for it's price it's actually a surprisingly good phone. Great screen, performance is smooth, battery life not too bad, cameras in daylight very nice quality bt best to stick to using HDR for best shots. Front camera...
C
I can understand when someone sais better hardware, but cheaper too? Let's not exagerate. The pixel a is almost 400€, and i do not dee the (way better hardware) and Nokia 7.2 is arround 250. And i can go on and on. Let's not exagerate just for the s...