Connectivity has its pro and cons
The Nokia 6600 slide connectivity options are more than decent. Wired connectivity is upgraded to USB On-The-Go. In a standard USB connection to a PC the mobile phone is a peripheral, while the PC acts as a host.
The USB OTG upgrade however allows portable devices such as the Nokia 6600 slide to also act as a host and have peripherals of its own. We guess, card readers or USB flash devices are the most likely peripherals for a mobile phone.
This kind of host capability is rather limited unlike the one of the PC. Since the portable device provides a limited current for powering up the potential peripherals, so you should stake on only approved (or known-to-work) peripherals.
To connect any peripheral however, you will need a compatible adapter cable. Unless you get hold of one of those, the wired connectivity options are limited to standard USB. Since we didn't have one so we couldn't test the feature.
The rest of the connectivity options include the network support - EDGE and GPRS are both the best there is at Class 32 while there is also a dual-band UMTS support.
By the way if you are interested where you can find UMTS 2100Mhz or you are not sure whether it's supported in your country, you should definitely check out our Worldwide Network Bands distribution database.
Finally, the memory card slot, which can sometimes be the most convenient way of transferring data, is also present here but again, the lack of hot-swap questions its usability.
Web browsers
Nokia 6600 slide has an integrated HTML web browser. No significant changes in functionality have been made to the S40 browser since the previous edition of the user interface. Therefore you shouldn't be surprised that it is lacking a lot of the skills of the more advanced alternatives. It still offers decent page rendering and font size customization. When set at the smallest font, up to 11 text lines get displayed.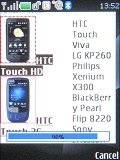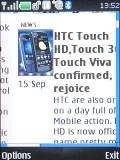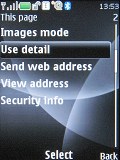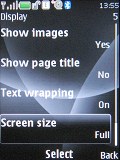 The phone's primary web browser isn't our favorite
Luckily, the phone is also equipped with an alternative web browser. The Opera Mini is located in the application section and is really the better browsing choice on the 6600 slide. It is far more intuitive and fits text better than the integrated browser. The overall browsing capabilities of Nokia 6600 can hardly be compared to the best on the market but it's still a decent offering.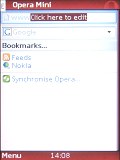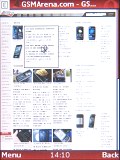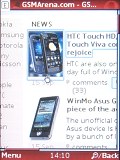 The well known Opera Mini web browser
Organizer
The organizer of Nokia 6600 slide is truly elaborate, offering a large number of time management applications with nice features and user-friendly interface. The calendar offers month, week, and day modes and five types of events available for setting up. The week can start on Monday, Sunday, or Saturday. The event types are: reminder, meeting, call, birthday and memo. Further, each type of event has its own specific fields and some of them even allow an alarm to be set up as a reminder.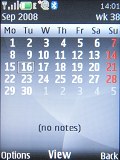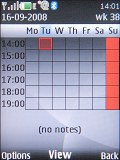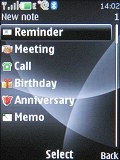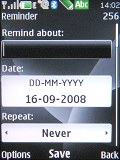 Calendar month a week view modes • setting up an event
Next-in-line is the handy To Do manager that enables you to categorize tasks in three priority levels. Tasks can be alerted of, as well as marked off once accomplished. Those can also be easily synchronized with the calendar application.
Text notes are available as well - their length is limited to 3000 characters.
The alarm clock is repeatable; it can be set to go off on any weekday and works even when the phone is switched off. You can also customize the snooze time if you wish.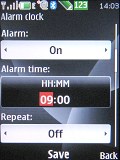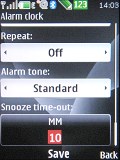 The alarm is nice but has only a single slot
The other organizing functions available include a voice recorder with a 60-minute limit, a stopwatch and a countdown timer.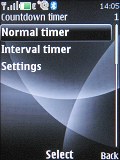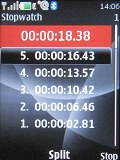 Countdown timer and stopwatch are available
Finally, the Nokia 6600 slide calculator offers two versions - basic and advanced. In addition a loan calculator is also available.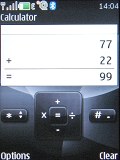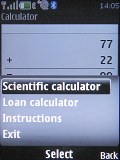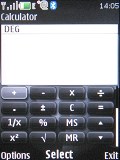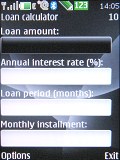 The calculator has a simple and a scientific version, along with a loan calculator