Final words
The Nokia C3 was (actually, still is) an immensely popular S40 QWERTY messenger. Back in 2010, it was a solid texting and social device for those on a tight budget, with Wi-Fi connectivity a big point in its favor.
Fast forward a couple of years and we have the Nokia Asha 302 - the rightful heir of the C3, bringing substantial improvements in several areas. The more powerful hardware makes for a snappier overall experience and the camera has entered "almost usable" territory.
Fast, globe-trotting penta-band 3G is a big win too - along with the quad-band 2G, the Asha 302 will work on any GSM/UMTS network out there. The addition of Wi-Fi 802.11n support adds more compatibility at home - great if you're slowly moving away from Wi-Fi b/g devices and on to the newer and faster standard.
Plus, with all those Internet connectivity options you'll always have access to your email, Facebook, Twitter and WhatsApp contacts. You can even use the 302 as a 3G data modem, though you'll have to do it the old fashioned way - with a USB cable and the PC Suite.
Potential buyers of the Nokia Asha 302 are looking for a bargain, so let's see if there's more bang for their buck to be had elsewhere.
The Nokia Asha 200 is slightly cheaper than the 302 and is a dual-SIM phone, but short of the Asha 302's 3G, 1GHz processor and improved camera. If you want to go up instead, the Nokia Asha 303 is worth a look - its screen is bigger and touch-enabled. Then, the C3 may still be an option if you really want bargain basement prices.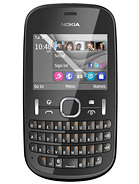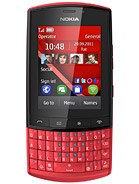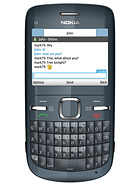 Nokia Asha 200 • Nokia Asha 303 • Nokia C3
The Sony Ericsson txt is a good deal cheaper than the Asha 302 but it obviously comes without 3G and a fast processor. The Sony Ericsson txt pro is the side-sliding version and throws in a 3" WQVGA screen for not much more cash. Another side-slider is the Samsung B5310 Corby Pro - it has a 2.8" QVGA touchscreen and 3G with HSDPA on its side.
So far, so good and so many feature phones. If you're willing to venture up from the €100 threshold, you can find a Nokia E5 with Symbian S60 and a 5MP camera.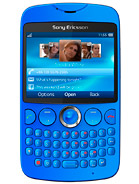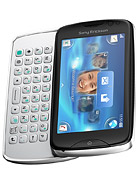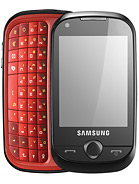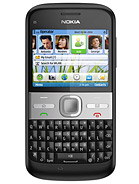 Sony Ericsson txt • Sony Ericsson txt pro • Samsung B5310 CorbyPRO • Nokia E5
There's a ton of QWERTY-packing low-end Androids too - a Motorola Fire XT311 perhaps or a Sony Ericsson Xperia X10 mini, a Samsung Galaxy Y Pro B5510 or even an HTC ChaCha if you want to splurge. Those usually charge up to a €50 premium over the Asha 302.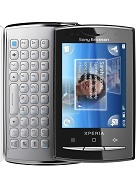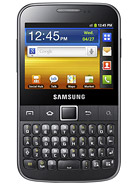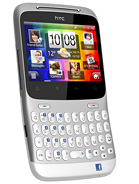 Sony Ericsson Xperia X10 mini pro • Motorola FIRE XT311 • Samsung Galaxy Y Pro B5510 • HTC ChaCha
The number of QWERTY messengers on a budget seems overwhelming, so here are a few pointers - the droids are pricier and their batteries won't last as long, but the OS is much more capable than Nokia's S40. As for the feature phones, it's basically all a matter of preference.
No matter what spin you put on it, the Nokia Asha 302 is from another era and touchscreen is just too tempting. Androids with plummeting prices are making it a tough sell too. It's a fine phone that no doubt many will enjoy free on cheap contracts. Symbian smartphones and discounted droids are a real threat but the Asha 302 doesn't look scared.