One step at a time
Nokia Asha 503 review: One step at a time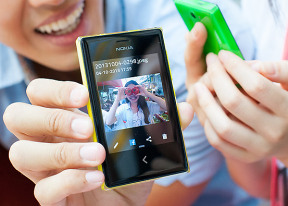 The 5MP fixed-focus camera is a mixed-bag
The Asha 503 has a 5.0 MP camera which is capable of capturing images of up to 2592 x 1944 resolution. There is a tiny LED flash to help you in low-light conditions as well.
The camera interface is simple - tap wherever to take a picture or tap and hold to bring the advanced options. Just like on Windows Phone, a swipe to the right will bring you into the gallery, while a wipe to the left launches the camcorder.
Upon a tap and hold you get additional settings - set the flash on/off, adjust white balance, self-timer, live effects and shutter sound, which can be disabled too. You can also preset the resolution of the images with a choice between 5MP, 3MP, 2MP, 1MP and VGA.
As the specs suggest, images produced by the Asha 503 will capture anything of importance but won't provide you with much quality. There is enough resolved detail, but the colors and white balance are often quite off. Purple fringing is noticeable as well plus the noise reduction can be pretty harsh on some occasions. As we said - the pictures will do for whatever interesting is happening around you, will even pass for Facebook once resized, but you shouldn't capture your sweetest moments with Asha 503's camera.
Here go the samples.
Photo quality comparison
5MP shooters are getting very rare these days, but there are still plenty you can compare the Asha 503 against. It has good amount of resolved detail, but the color reproduction and white balance are off quite often.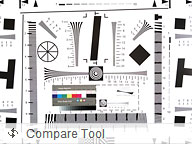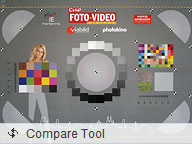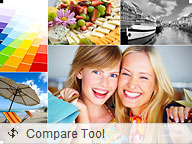 Nokia Asha 503 in our Photo quality comparison tool
VGA video at 19 fps fails to impress
When it comes to video capture, the Asha 503 was way out of its depth. The camera can produce VGA videos with a framerate of 19fps. Sound is recorded in mono at 31Kbps and a sampling rate of 16kHz, the video bitrate hovers around 1600 Kbps.
As you can tell, those videos are hardly good for anything rather than some very short funny video of your cat you want to share over YouTube. Still if you are interested in the results you might check out this untouched VGA@19fps sample video.
And here is a VGA video sample we've uploaded on YouTube for you.