Not the best 5MP we've seen
Nokia N79 is equipped with a 5 megapixel camera with a maximum image resolution of 2592x1944 pixels. It sports autofocus and a dual-LED flash, as well as an active lens cover. It automatically activates the camera application once you slide it open.
The camera key is quite comfortable to work with, which is another boost to imaging.
Another nice camera feature is geotagging, which by the way, works with videos too. GPS locks are comparatively fast, so you might as well take about a minute before your first shot.
The camera UI of Nokia N79 is rather nice. Using our favorite tab layout, it offers extensive settings - from manual white balance and ISO to exposure compensation, sharpness and contrast settings. Various effects are also at hand, labeled color tones. This time around it gets even better, letting you choose which settings get displayed on the toolbar.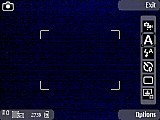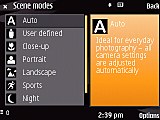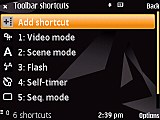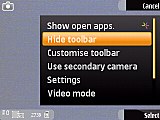 We are really pleased with the camera UI
The picture quality of Nokia N79 is decent but clearly not the best among them 5 mp shooters. The image processing algorithm has some issues, which obviously affect picture quality. Noise is certainly excessive and there are slight traces of oversharpening.
The general level of resolved detail is decent but far from the best in the class. Quite surprisingly (and disturbingly), the noise reduction algorithm seems to be more aggressive on the fine detail than on noise itself.
Still the general results aren't as bad as the above chapter suggests. The photos do have some issues but they are quite usable. Well, not all of them, but the largest portion is just slightly below average. Here go the sample photos so you can see for yourselves.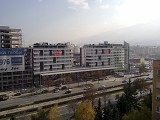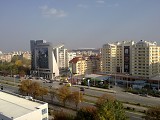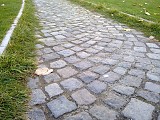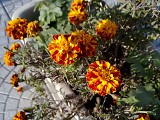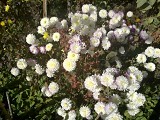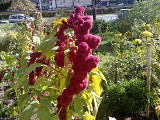 Nokia N79 camera sample photos
We are also borrowing the impromptu shootout form Nokia N85's review including the N79, N85 and the experienced fighter - N95 8GB. The N95 8GB is a clear winner here outclassing both the N85 and N79. Color accuracy and contrast are obviously better in N95 and so is - though not to the same extent - resolved detail. In the close contest for the second place Nokia N79 takes an edge with somewhat more reliable colors and less saturation.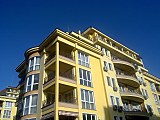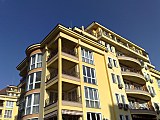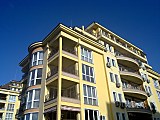 Nokia N85 • Nokia N95 8GB • Nokia N79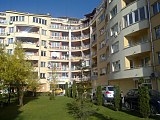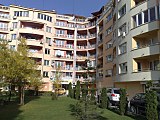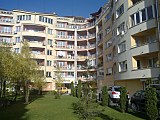 Nokia N85 • Nokia N95 8GB • Nokia N79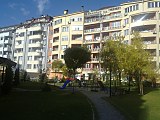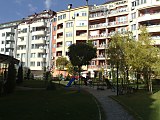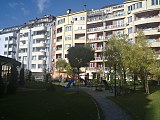 Nokia N85 • Nokia N95 8GB • Nokia N79
So, generally the camera is hardly the Nokia N79 element. However its performance is by no means bad enough to break the whole deal. After all if camera is your only priority, there are enough cheaper options out there you should be checking out before this one.
VGA videos sound sweet
As for video recording, the N79 camera shoots in VGA resolution at 30fps. Sounds like really good quality and it very well is. The good frame rate makes things all the sweeter. Yep, we know Samsung M8800 Pixon already records D1 videos but VGA still is a good enough achievement.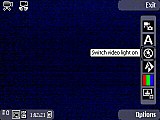 This is what the camcorder UI looks like
Videos are captured in MPEG-4 format and can have automatic or manual white balance. The other available settings are night mode, exposure and color effects. You can also choose whether the dual-led flash should be turned on to act as a video light.
Here is a sample video(5.5MB) for you to check out.