In an open letter to employees, Nvidia CEO Jensen Huang confirmed the rumors that the company is indeed acquiring British based chip designer Arm. According to reports, the deal is worth $40 billion, making it the largest in the semiconductor industry.
Arm will function as a separate division within Nvidia and its HQ will remain in Cambridge, England. In addition, Arm will retain its neutral and open licensing model with its array of established partners.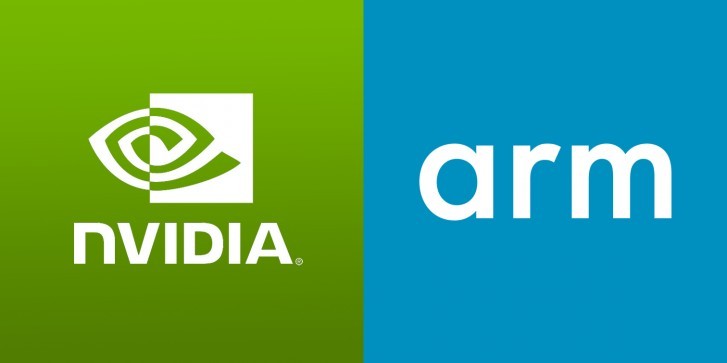 However, we could finally see an Nvidia mobile chipset after years of absence, even though the initial focus will be on data centers and cloud solutions.
We are joining arms with Arm to create the leading computing company for the age of AI. AI is the most powerful technology force of our time. Learning from data, AI supercomputers can write software no human can. Amazingly, AI software can perceive its environment, infer the best plan, and act intelligently. This new form of software will expand computing to every corner of the globe. Someday, trillions of computers running AI will create a new internet — the internet-of-things — thousands of times bigger than today's internet-of-people.

Uniting NVIDIA's AI computing with the vast reach of Arm's CPU, we will engage the giant AI opportunity ahead and advance computing from the cloud, smartphones, PCs, self-driving cars, robotics, 5G, and IoT. - Jensen Huang
Arm is the most popular chip designer in the world and its SoC chips are licensed in virtually every modern smartphone. In addition its code and chip layouts power a diverse set of appliances and products spanning from home appliances to supercomputers.
Some regulatory hurdles could arise following the deal's completion as Arm supplies chip designs to the likes of Qualcomm, AMD and Apple. Cupertino is notably moving to Arm-based processors in the coming months for its Mac computers and has declined to use Nvidia GPU solutions in the past years.
l
Nvidia want to monopolize the ARM architecture for speculate and inflate the prices of the ARM Cpu's and Gpu's for have the prices they want like they do with their ultra-inflated graphic cards.
D
What trashy English. Does it bother you that much to look up the definition of a word before using it? Also, in this case it's "a quixotic..." not "an quixotic..." Did you even go to school, bro?
ADVERTISEMENT