Digitally remastered
OnePlus 3T review: Digitally remastered
Final words
OnePlus has really come a long way since 2014. Only a few years ago, the manufacturer was busy riling up people, shouting bold claims like "the flagship killer" and desperately trying to rise from obscurity through any guerilla marketing stunt available. And somehow, it all eventually clicked, and today, the company's smartphones are eagerly anticipated and widely discussed.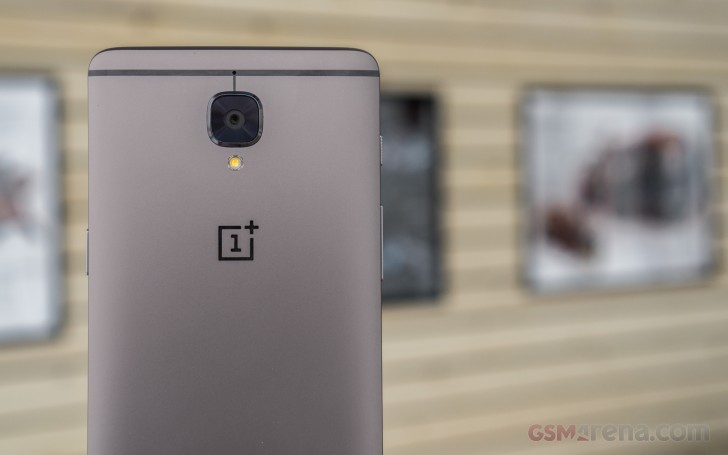 The kid is all grown up now and although the "never settle" mentality is still alive and well, the business is now way past handing out invitations and carefully micro-managing production and shipping iterations. The up-sizing is a fact and with it the new market realities. But with everything said and done, we aren't at all willing to write off the OnePlus 3T as nothing more than a needless rehash to pave the way for the infamous price hike.
On the contrary. After spending quite a lot of time with the handset, the little things definitely start to shine through. OnePlus has somehow made what was already a great device an even better one and the €40 price premium is well justified in our book.
OnePlus 3T key test findings
The gorgeous and sturdy design of the OnePlus 3 is thankfully preserved, along with the 7.35mm profile. OnePlus has magically increased the battery capacity at zero cost to both weight and volume. The camera lens now has a sapphire outer glass for extra durability. The fingerprint reader works just as well as before.
The display is still very sharp at 401ppi, despite its 1080p resolution. Sunlight legibility is good and so is color accuracy as the sRGB mode provides great factory color calibration. With a maximum brightness of 439 nits, the panel is reasonably bright.
There is still no microSD slot, but the new 128GB tier makes it easier to swallow. The Type-C interfaced USB is still stuck at version 2.0.
Thanks to the bigger battery capacity and probably some software optimizations, the OnePlus 3T scored an endurance rating of 83 hours, which is a big improvement over the 66 hours by the vanilla OnePlus 3.
Oxygen OS 3.1.2 is fast and very clean, almost stock. It features only a few extra features, like gestures. Most core apps come from the standard Google package. The new Deep clear option is great.
Performance is even better now that the Snapdragon 821 is doing the work. Two of the four Kryo cores now have a higher clock speed, and so does the Adreno 530 GPU. Combined with the 1080p resolution on the panel, these make the OnePlus 3T a gaming powerhouse hard to match. The new F2FS file system really makes a difference to real-life performance and utilizes the fast UFS 2.0 storage better.
We rated the loudspeaker loudness as Good, although not spectacular in any way.
Audio output quality through the jack is excellent with an active external amplifier, and only a slight dip in stereo quality is present with headphones.
The 16MP main camera performs consistently great. It's the same camera hardware as on the OnePlus 3 but it comes with a new factory tuning, which is more mature. The images are sharper than the OnePlus 3, especially in high ISO scenarios.
Both 2160p and 1080p videos have received a bump in bitrate and look very good. The former has no shortage of detail, but the latter could still use some more. 1080p @ 60 fps is added to the mix as well. The video stabilization isn't terrific. The 1080p video recording viewfinder needs fixing as it doesn't show the entire frame.
Even after the price readjustment, the OnePlus 3T price to performance ratio is still hard to beat. The original OnePlus One disrupted the market when it came out, and the mobile scene has arguably been better for it ever since. As a result, there is some strong competition in the €400-450 price range. Better yet, it is not at all unreasonable to expect cutting-edge specs in this price point.
The first contender that comes to mind is the ZTE Axon 7. Value-wise, it definitely doesn't lack behind the OnePlus 3T. It is all metal, with a 5.5-inch, QHD, AMOLED panel, Snapdragon 820 SoC, 4GB of RAM and 64GB of storage. You do, however, get a microSD card slot with this one and the build-in powerful stereo speakers offer one of the best audio experiences currently on the market. However, if you go for the ZTE, you will be sacrificing some of the perceivable brand coolness, along with a fair bit of battery capacity and a truly decluttered software experience. Price-wise, there is practically no difference.
Speaking of ZTE, we can't fail to mention the Nubia Z11 either. The pricing is right and so are the internals - Snapdragon 820, 4GB to 6GB of RAM and 64GB to 128GB of storage. The 1080p LCD panel is somewhat of a downgrade, but, overall, it is definitely a device worth considering.
Continuing with other compelling offers out of China, we inevitably come to Xiaomi. Of course, a quick warning up front, availability, support and added shipping and import costs are always a concern here. To be fair, in some cases, this can apply to ZTE or Huawei handsets as well. But considering the difference in international availability, you are far less likely to find a a Xiaomi offer easily accessible at a web store near you.
Th extra hassle will be rewarded, with an unmatched value for money ratio. Starting well below the EUR 400 mark, the Mi 5s Plus is a smartphone to be reckoned with. The 5.7-inch, FullHD, LCD handset packs a Snapdragon 821 SoC as well and up to 6GB of RAM and 128GB of storage. On top of that, you get Xiaomi's intriguing dual 13MP camera setup as well. If you fancy something smaller and less expensive, the regular Xiaomi Mi 5s is practically the same, minus the fancy camera. You can get all 5.15 inches of it, starting at as little as EUR 300. And for even more savings, Xiaomi will be happy to sell you the Mi 5.
And there is another Xiaomi option still - the new Mi Note 2. Starting at about EUR 50 more than the OnePlus 3T, this is an excellent device and about as close you are going to get to the Samsung Galaxy Note 7 aesthetic, now that the latter is no more. With a Snapdragon 821 SoC, up to 6GB of RAM and 128GB of storage, and a 5.7-inch OLED panel, the Mi Note 2 checks all the right boxes.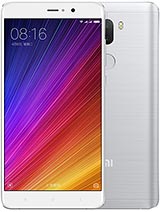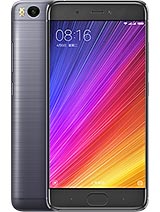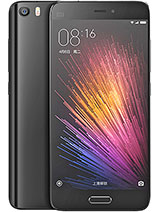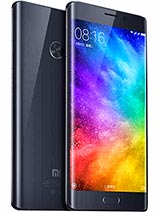 Xiaomi Mi 5s Plus • Xiaomi Mi 5s • Xiaomi Mi 5 • Xiaomi Mi Note 2
Huawei has a few competitive offers in the €400 niche. The Huawei P9 is an excellent option. It packs a 5.2-inch, 1080p, LCD display, a HiSilicon Kirin 955 SoC and up to 4GB of RAM and 64 GB of expandable storage. There is an excellent Leica-powered dual-camera experience to go along with that as well.
If you don't mind loosing the Leica branding and just a little bit of performance, the Huawei Honor 8 has you covered on all other bases. Plus, it looks great in blue. Interestingly enough, Huawei's Honor Note 8 should also allow you to stay below the €400 mark. It is frankly a little unwieldy with its 6.6-inch panel, but there are many upsides to be had. Said panel is QHD and of the Super AMOLED variety. Underneath the hood is the same Kirin 955 SoC, 4GB of RAM and up to 128BG of storage.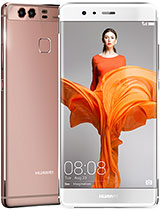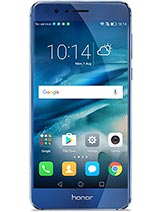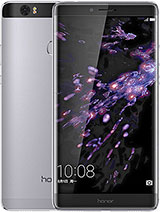 Huawei P9 • Huawei Honor 8 • Huawei Honor Note 8
Meizu has a few handsets to offer as well. The Pro 6s and Pro 6 both hit the 5.2-inch mark, with 1080p Super AMOLED panels. There are some differences in the camera department to note between the pair and that is reflected in the price tag as well.
You can go lower too with the Meizu MX 6. It has a 5.5-inch, FullHD, LCD display and a slightly slower Helio X20 chipset.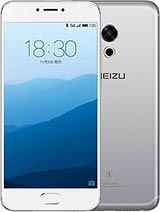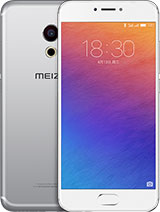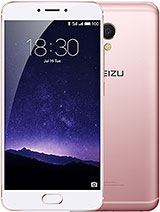 Meizu Pro 6s • Meizu Pro 6 • Meizu MX6
Other notable mentions include the Alcatel Idol 4S. With a Snapdragon 652 SoC, it is definitely less powerful than the likes of the OnePlus 3T or even its vanilla sibling. However, you do get a 5.5-inch QHD panel, which should be a perfect fit for the company's VR headset, which just happens to be bundled with every unit. Then there is the LG G5 to consider, which has been depreciating in value quite rapidly. Also, the well-specked LeEco Le Max 2 and ZUK Z2 Pro. But those are admittedly pretty obscure offers.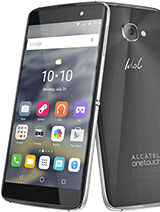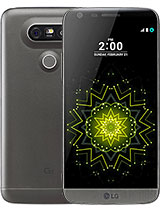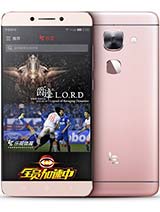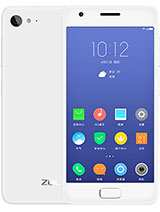 alcatel Idol 4s • LG G5 • LeEco Le Max 2 • Lenovo ZUK Z2
All things considered, we wouldn't hesitate twice to recommend the OnePlus 3T to virtually any prospective phone buyer. In terms of value alone, it is currently among the most compelling offers out there. And when you factor in the bonus of a strong community backing and support, you end up with what is a nearly perfect package.