Just a day before its official launch, the OnePlus 7 Pro has made its way to Chinese online retailer JD.com, which is accepting reservation. Those who are interested in purchasing the phone can sign up and will be notified when the phone is officially available for purchase.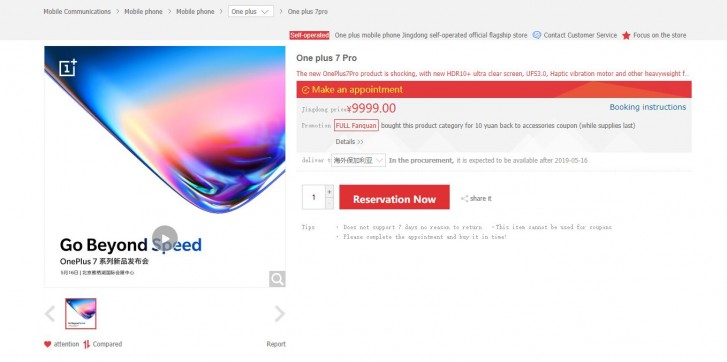 OnePlus 7 Pro reservation page
OnePlus is betting high on the success of its upcoming flagship as CEO Pete Lau claims the phone will "lead the industry to a new era of fluent experience". The phone will feature the latest and greatest components such as the Snapdragon 855 with UFS 3.0 flash memory, which should result in blazing speeds in everyday tasks.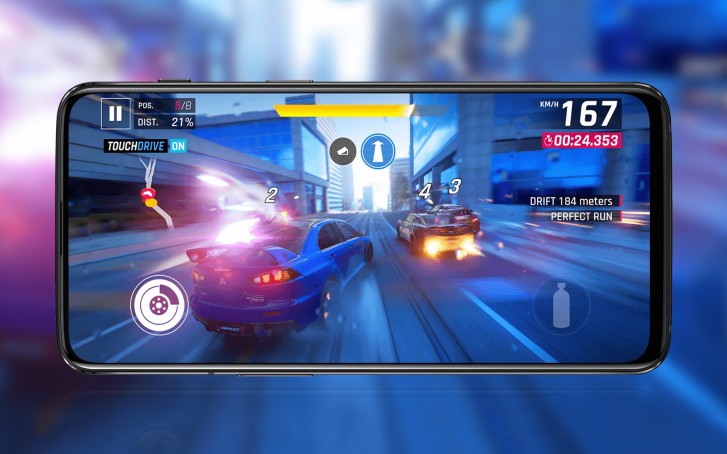 Another key feature of the OnePlus 7 Pro is its 6.7-inch QHD+ display with a 90Hz refresh rate and HDR10+ support. According to Pete Lau, the company invested nearly CNY 100 million ($14.5 million) in R&D for the phone's display, which is believed to cost 2-3 times more than other competing flagships. The CEO commented that "you can no longer look back after using it".
At its event tomorrow OnePlus will introduce the OnePlus 7 and OnePlus 7 Pro. The first of those will remain largely unchanged from last year's OnePlus 6T, offering an improved processor and camera performance. Pricing is expected to start at $550 for the standard version while the Pro will go for $700 and up.
S
How tiny is your hands? Phones should be way bigger. I used to carry Sony Xperia Z3 Tablet Compact as my main phone. 6.7" phones are just small. Bigger the screen size = better.
You are lucky if you are able to get s10+ for $700 (assuming it is an apples-to-apples comparison).
?
100M in R&D really? For what? I didn't know Oneplus manufactures their own screens, oh wait no they don't. The screen will probably be bought from the same source as the ones in the ASUS phone. Maybe they spent their R&D on special chip...