The OnePlus TV is a bit of an oddball product for the company. Not just because it's the only product that they makes that isn't a smartphone or an accessory, and it is still exclusive to India, but also because it's the only product in recent memory from them that didn't impress us when we reviewed it. In our initial review, we felt that the TV was expensive, had numerous shortcomings and the performance didn't live up to our expectations.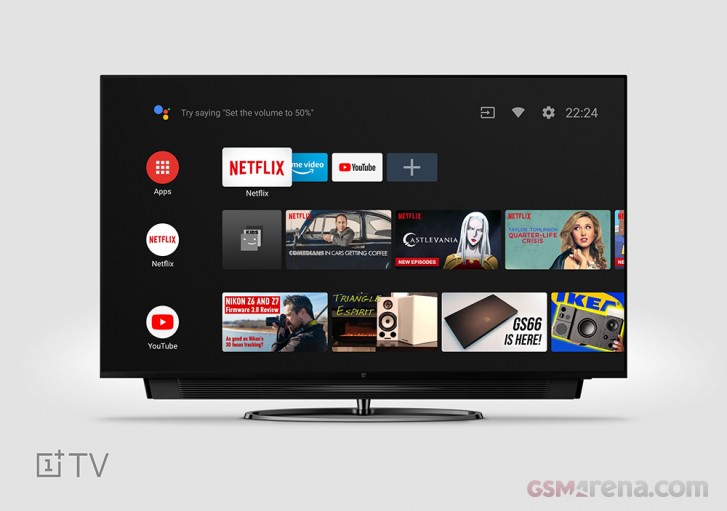 Five months after launch, a few things have changed. OnePlus has continued to work to mitigate some of the shortcomings of the TV through software updates and even started shipping a new remote after seeing the negative feedback on the original design. With all that in mind, we decided to revisit the TV 55 Q1 Pro and see if that was enough to change our feelings about it.
Design
Not much has changed about the OnePlus TV on the design side as can be expected. The wobbly stand remains as is, which is understandable, since it's not an easy fix, and it also isn't be a major issue for most users. We only noticed it because we kept the TV on a work desk and even minor bumps to the desk caused the TV to wobble.
We had also expressed concern over the reliability of the slide out speaker system. Our initial review unit had to be replaced because the speakers got stuck in the extended position due to something blocking it on the inside. We haven't seen any reports about this from customers who bought this TV so we assume there wasn't any reason to worry and ours may have been a freak incident.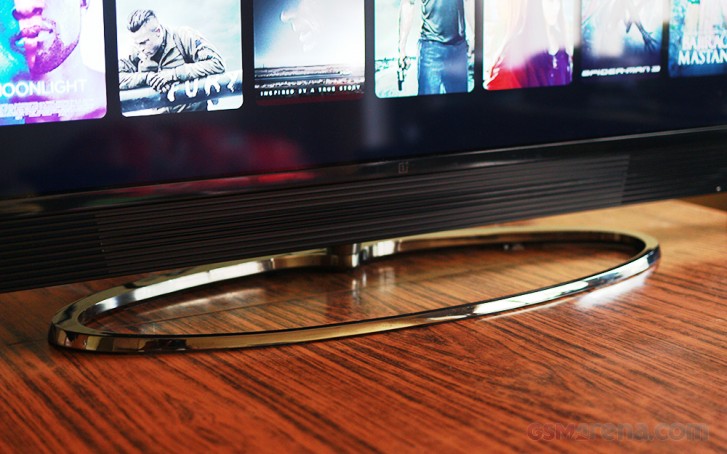 Apart from those concerns, the TV still looks nice and the build quality aside from the stand is solid. It is quite a heavy panel, though, and you definitely need two people to set it up.
Remote
The original remote for the OnePlus TV was not good. The machined anodized aluminum body with its internal rechargeable battery looked cool but functionally, it had several problems. The d-pad was too far up and had large dead zones around the corners, the volume buttons were on the side for some reason, and the thin and small body made it easy to lose it between couch cushions.
Most annoyingly, however, the remote was lacking several useful function buttons. There was no dedicated power button, no mute button and no direct way of changing sources. Instead of these far more important buttons, we had Prime Video, Google Assistant and OxygenPlay buttons taking up space.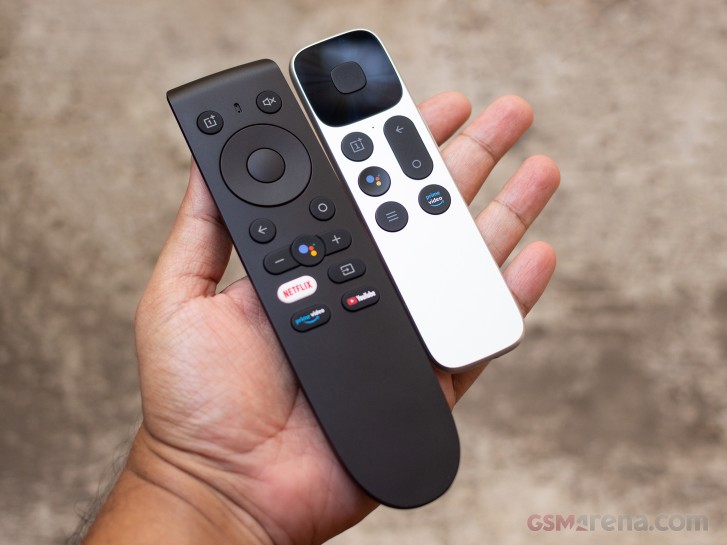 The new remote changes some of this but before we get into that, we have to mention that OnePlus actually ships both remotes with the TV now. It made us wonder why anyone would want both remotes but eventually we were glad OnePlus did this.
The new remote looks nothing like the old one. Instead, it has a very off-the-shelf look to it, likely because it was scrapped together at the last minute or it really is an off-the-shelf part that OnePlus acquired from a third party. Unlike the original, it's made out of simple matte plastic. It also runs off two AAA batteries instead of having an internal rechargeable battery.
The new remote has most of the buttons from the original remote but also adds a dedicated button for mute and source switch. Sadly there's still no dedicated power button, but we do get shortcut buttons for Netflix and YouTube alongside Prime Video.
Bafflingly, OnePlus dropped the menu button this time around. You can't even press and hold any other button to access this functionality like you can for power, and you're forced to go to the homescreen every time to access the settings. It makes us feel this might actually be an off-the-shelf part and OnePlus just ran out of buttons to assign to the menu functionality.
In terms of usability, the new remote is decidedly more comfortable to use. It just fits better in hand with a more substantial and less delicate feel. You are also less likely to lose this in between couch cushions because it's far thicker than the original. The d-pad is easier to use this time around as it's closer to your thumb and the circular design doesn't have the dead zones of the original.
We did, however, have issue with the volume buttons. It was quite easy to press the Netflix or Source buttons below because they feel similar to touch. You have to run your thumb around or look down to ensure you are not pressing anything else when you should be adjusting the volume. Volume buttons should ideally be much larger or have easily identifiable features so you can use them without looking but the buttons on the new remote are far too similar to others around them.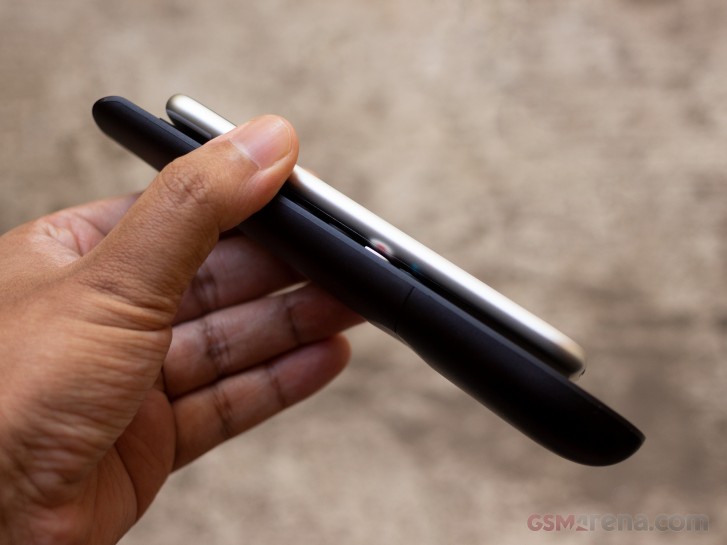 The new mute button is also placed far too high. Instead, it should have been where the Google Assistant button is, which has no business being in between volume buttons.
But try as we might, we couldn't get over the missing menu button. During testing, we have to access the settings dozens of times and there was no way to use this remote. Eventually, we ended up switching back to the original remote because the only other option was to use the OnePlus Connect app.
Speaking of the app, it has changed a bit since the last time we used it, with easier access to inputs, settings and screenshots. However, even the app has neither the mute button nor the home button. It's as if OnePlus is determined to leave out one or more important buttons from all of its remotes, ensuring none is fully usable. We are not sure why it is so difficult to have a remote that has all the buttons. The mobile app can easily have all the buttons due to the unlimited space on offer but instead every remote for this TV feels like it was made by someone who has never used a TV before.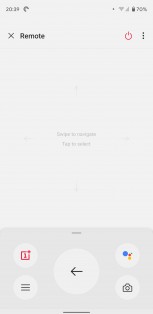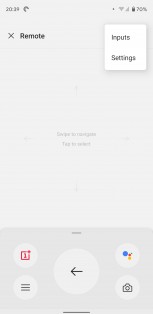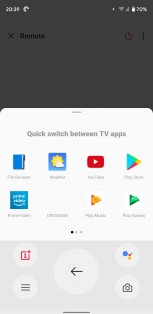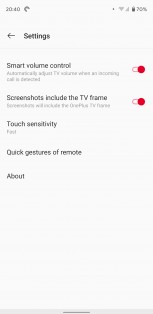 OnePlus Connect app has seen some updates
On a side note, the OnePlus Connect app also uses a substantial amount of power in the background. We had the app running in the background on a Pixel 3 XL and it burned through 11% battery after a couple of hours.
Software
We had several issues with the software on the OnePlus TV at launch. One of them was with the OxygenPlay launcher. We had doubts regarding its usability back then and even today, we don't feel it justifies its existence. It shows you content from different service providers but whenever you try to play something you are still asked to create an account or setup a payment system for that particular service. Any advantage an aggregation service like this would have had is lost by not having a unified login and payment system. You are better off just opening the individual apps and accessing content directly through them.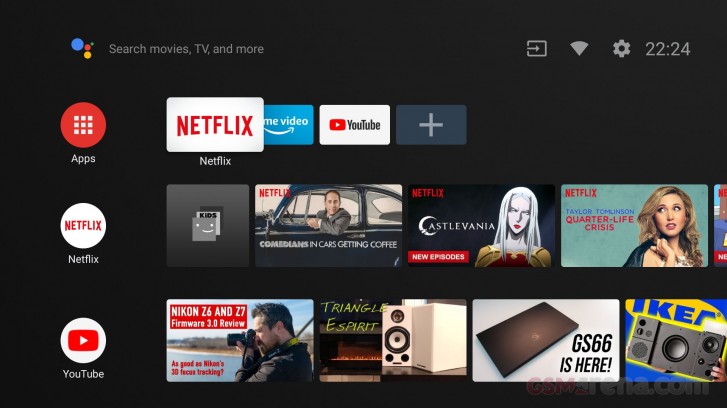 We also complained about the lack of Netflix at launch. It took two months but OnePlus finally managed to get the Netflix app pre-installed on the TV and also shipped the new remote alongside it with the Netflix button. The app works as expected although strangely enough, you still can't cast Netflix content from your phone to the built-in Chromecast in the TV. We understand why this restriction was there before but it makes no sense for you to not be able to do that now.
Another issue was with the built-in YouTube app being unable to play HDR and 60fps content. That has also been fixed and now you can play content up to 4K in 60fps with HDR, as long as the content supports it.
We have noticed the list of pre-installed apps has grown quite a bit since we first reviewed the TV. At launch, we counted six pre-installed services, including Amazon, Hotstar, ErosNow, Zee5, Hungama and SonyLiv. That list has now been updated with the addition of Netflix, JioCinema, JioSaavn, MX Player TV, ShemarooMe, and Voot TV.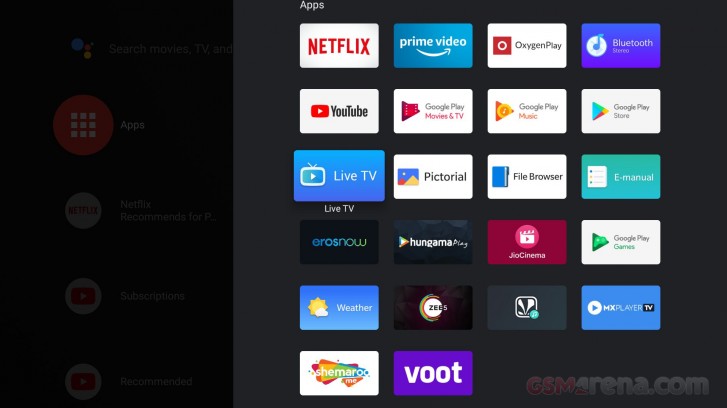 We are glad to see that OnePlus has addressed two of our concerns that we voiced in our original review, one of which was quite the deal breaker. That was an issue with Dolby Vision content, where the TV would force motion interpolation on and there was no way to disable it. As of the latest software update at the time of writing, you can now go into the settings and disable motion interpolation for Dolby Vision, which has been a huge thing for us as it meant we can finally watch Dolby Vision content on this TV without cringing.
The update also mostly fixed a bug where switching to Dolby Vision back and forth would cause the TV to reset to the Standard picture profile from whatever it was you had set before. So if you went from SDR > Dolby Vision > SDR, the TV would go from your current picture profile, say, Film > Dolby Vision > Standard instead of going back to Film. That is no longer the case and it usually goes back to Film or whatever it was you were using, although we did see it go to Standard on a couple of occasions.
The other thing OnePlus added was the option to lock down the color space for the television. This was also one of our initial complaints as it made it difficult to color calibrate the television. With the new menu in place, you can now select the color space of your choice and achieve a much more precise color calibration.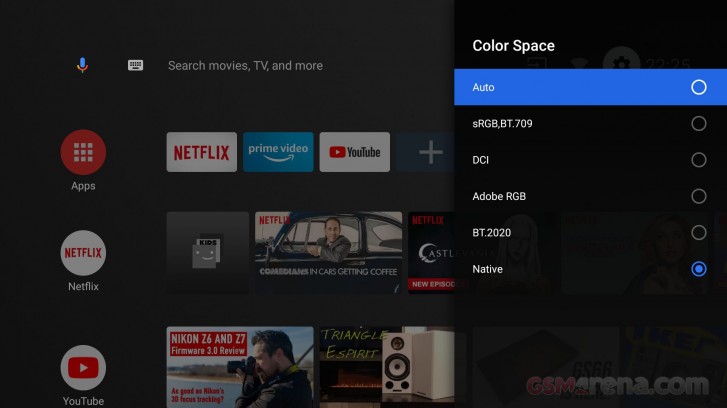 We would like OnePlus to add an info screen in the menu where it would show the precise stats of the current input, such as the resolution, the frame rate and the HDR type. Some times it's hard to tell if the HDR is working or what frame rate is being sent to the TV. It would also be nice to see the audio format information at a glance.
Apart from that the software experience is largely unchanged. The UI is still relatively snappy other than the occasional stutter. The menus are still easy to use and reasonably well laid out. We do wish, however, that OnePlus changed the location of the volume bar. The current position puts it directly in front of any subtitles that you may have on screen so if you adjust the volume you are going to miss out on what's being said as the text is entirely blocked out by the volume bar.
You also can't enter your Netflix or Prime Video login information using keyboard on the OnePlus phone app and are forced to use the on-screen keyboard to peck one key at a time using the remote or plug-in a USB keyboard to type a bit faster. This could also be an issue with the other media apps that come with the TV but we didn't test those. The OnePlus app is also still Android-only.
Other than that, we don't have too many issues with the software at present. We do appreciate OnePlus being open to feedback and constantly implementing requested changes through software updates.
Picture quality
The performance with respect to the image quality remains a mixed bag on the OnePlus TV, and this is generally due to the Samsung QLED panel used.
Starting with the SDR performance, the television exhibits good color rendition, good brightness even for well-lit rooms as well as above average contrast performance compared to standard IPS LCD models. Reflection handling is also satisfying. Upscaling of standard definition content is unimpressive but 1080p content from Blu-ray and Netflix looks excellent from normal viewing distance. These are all things that have remained identical from when we first reviewed the TV.
What has also remained the same is the subpar HDR10/HDR10+ performance. The television lacks full array local dimming and instead uses edge-lit dimming with very few zones. This is not ideal as the display cannot achieve the contrast necessary for a satisfactory HDR experience.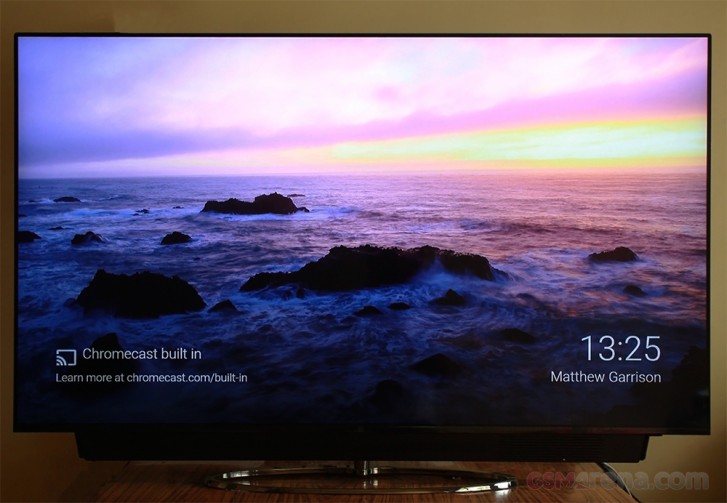 Dolby Vision looked a little better than traditional HDR10 content. It disables most of the television's processing, including the sub-optimal local dimming, and seems to be doing its own thing. Dolby Vision manages to get the best out of the TV but it is still only a small step above good quality SDR content and not quite the leap you'd expect it to be.
The problem with the television seem more hardware related than anything else. The decision to pick a VA-type LCD panel means viewing angles are quite poor, especially compared to IPS LCD or OLED panels. Moving off axis causes images to lose color and if you sit close enough even the edges of the display look different than the center.
Another problem with using a VA-type panel is the poor pixel response time and slow gray to gray transitions. Darker colors tend to smear a lot during motion, which is very noticeable when watching dark scenes and can be quite distracting in games, especially with modern anti-aliasing technologies like TAA. VA panels just tend to have slower transitions and it is another problem not found to such a severe or noticeable degree on IPS or OLED panels.
The panel also has quite poor black uniformity. Looking at a full field black screen shows noticeable backlight glow around the edges when you sit directly in front of the screen. The panel also has very noticeable splotches of white littered around the surface. These are only noticeable when looking at a completely black or near black screen in a completely dark room but it's difficult to unsee them afterwards, especially since they were dab in the middle of the screen on our unit.
OnePlus is always quick to suggest replacing the unit with another one when we bring this issue up but so far we have seen these splotches on all three of our review units and also in customer reviews on Amazon, so at this point it's clear this is not an isolated incident but just a mediocre quality panel.
The local dimming solution also continues to be terrible. Notwithstanding its inherent inadequacy due to the limited number of edge lit zones, the backlight also tends to flicker quite often as if the software can't seem to make up its mind regarding how bright a zone should be. Worst of all, the local dimming cannot be fully disabled; even if you set it to off in the settings, it continues to stay enabled and continues to be bothersome. The local dimming is at its best in Dolby Vision content, where it is permanently disabled, likely due to a requirement set by Dolby. We wish OnePlus just disables it permanently elsewhere as well as the current implementation does more harm than good.
Sound quality
Things haven't changed much regarding the sound since we last reviewed the TV. We think the speakers sound decent for built-in TV audio but you still shouldn't invest in the Pro model for them and just get a decent set of speakers instead for a lot less money.
We also tested the optical out this time around, which mostly worked fine. However, we did notice a loud buzzing sound from our speakers every time the TV was turned on, which goes away once the TV finishes booting. The speakers in question were a standard set of Logitech Z625 with optical in. The issue could be limited to them due to the limited codec support and we are not sure how a proper AV receiver would handle the same signal from the TV during the boot up process.
Conclusion
The first generation OnePlus TV is a decent product. It has its issues, both on the hardware and the software front, but the product as a whole is definitely greater than the sum of its parts. OnePlus has also done a commendable job in continuing to improve it since its launch and we certainly liked the TV more this time around than when we first used it.
But the main concern for us has remained the same. We still think the TV is more expensive than it should be. At INR69,899, base model is a good bit more expensive than similarly performing models from Samsung and LG and also lacks a stand. The better design is the only thing going for it but we are not sure if that is worth the premium.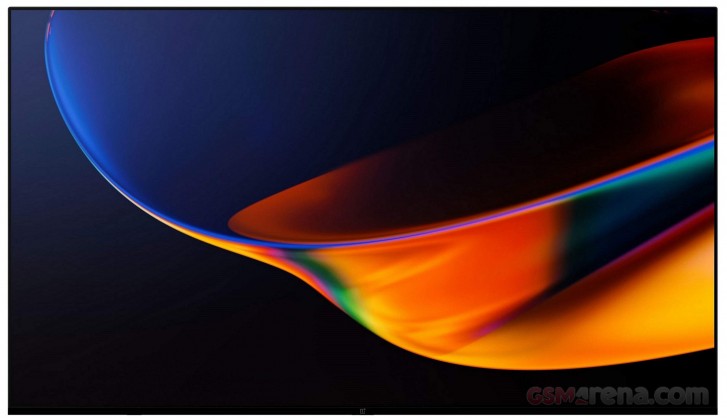 The Pro model, on the other hand, does very little to justify its INR 99,899 price tag. For INR 30,000 more, you get a slightly wobbly stand and above average sounding speakers. You can get a better LCD television from Samsung for a lower price or spend a little bit more and get an OLED from LG.
So while we appreciate everything OnePlus has fixed over the past five months, the thing that they really need to fix now is the price.
P
worst service backup- replacement after 10 days of follow-up service provider made a call and ordered a panel without even seeing the TV, panel arrived, the tie-up they have with local service provider is incapable for Q1Pro screen replacement so i a...
D
Worst tv service ever I have been waiting for 6 months for the service of tv panel I have paid 36000 then also no one give any update TV ONE PLUS NEVER WASTE YOUR MONEY ON SUCH BRAND
A
>You can get a better LCD television from Samsung for a lower price You mean Samsung LCD is better than Oneplus QLED Q1. Can you share further details on which Samsung model is better than Q1 and why?
ADVERTISEMENTS