16MP Shooter with Dual Pixel autofocus
The F3 Plus' main showpiece might be the pair of selfie shooters, but it's no slouch in the main camera department either. Just like its R9s sibling, the Oppo F3 Plus uses a Sony IMX398 sensor. with Dual Pixel autofocus (which you may have heard of from the Samsung Galaxy S7 and S8).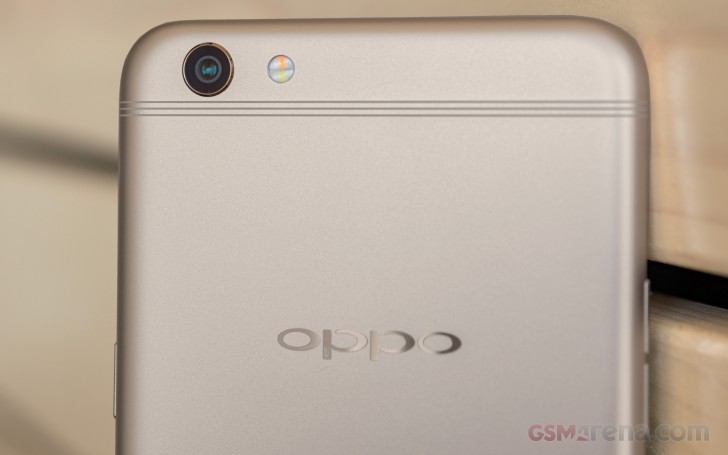 Dual Pixel is a type of phase detection autofocus, but the major difference is scale - Dual Pixel has several times more focus points. This makes it both more accurate and faster. Oppo claims about 40% improvement in autofocus speed over a regular Phase Detection AF setup. While, we can't confirm the exact numbers, there is definitely a noticeable difference.
Similarities with Samsung flagships don't end there. the camera on the F3 Plus features a very bright f/1.7 aperture that lets plenty of light onto the 1/2.8" sensor (60% more than a f/2.2 aperture would). Finally, the F3 Plus has OIS, and if you are okay with cropped out viewfinder, EIS.
Sadly Oppo hasn't done much to improve its camera app. Most settings are on the left, while different modes can be selected on the right next to the shutter key. Strangely, the left-hand side also has a few additional modes that didn't find a spot in the right carousel.
There are a few settings, including location tagging and guidelines, separated out in their own menu in the phone's settings. There is a total lack of any clear resolution control for stills. All you get is a choice of aspects, between the standard 4:3 one, 1:1 and 16:9. Nowhere is it stated just how much the last two crop the sensor.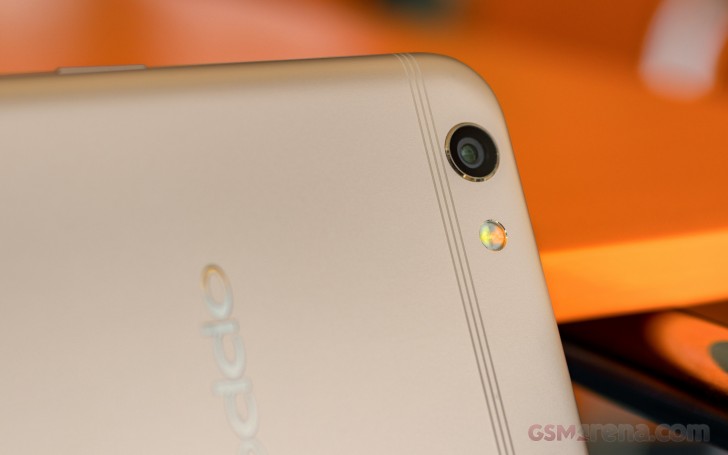 Expert mode is available for those seeking more manual controls. It comes with a handy horizon level and can change most settings on the primary camera (this mode doesn't work on the selfie cam). The shutter speed control is quite coarse, good mostly for very low-light shooting - it starts at 1s and increments at full stops to a maximum of 16s. Manual focus adjustment is present as well.
Easier to use are the GIF and Double Exposure modes. The first creates a low-res, low-FPS animated file that has the advantage of being easy to share. The second is a well-known photography trick that can lead to very creative effects in capable hands. A Time lapse mode is available too, but that's locked to a 10:1 ratio - 10 seconds of shooting for 1 second of video.
Thankfully, there is a dedicated video mode and a proper viewfinder to go along with it. We do find it particularly frustrating that there is no way to control EIS. We would have loved to get rid of it while shooting with a tripod, but were forced to deal with severe cropping in 1080p mode.
The Oppo camera software definitely needs some work to make it more consistent and provide some extra controls. But at least photo quality is rather good.
The Oppo F3 Plus produces images with nicely saturated catures and good contrast. We don't mind the slight yellow tint, as dynamic range is quite good and there are no signs of edge softness. Pixel-level examination reveals somewhat clumsy processing - it tends to smear most of the fine detail while still leaving noise in the image. The sharpening is a tad too strong for our liking too, producing some artifacts.
The HDR mode has an Auto setting, but occasionally it won't kick in when needed so you need to force it. At least it won't turn when it's not needed and ruin the contrast on some of your shots.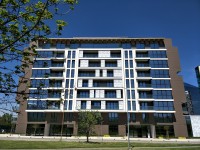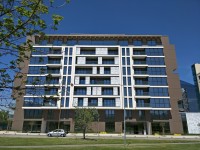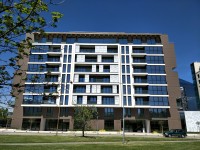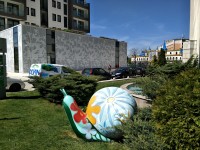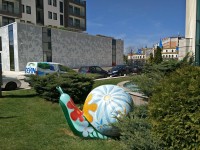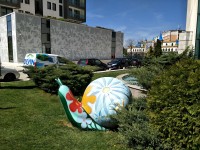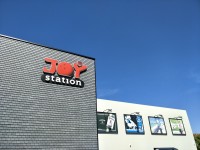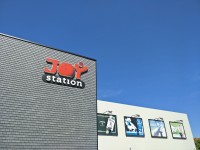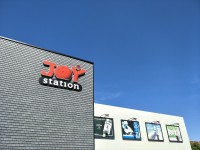 HDR Off • HDR On • HDR Auto • HDR Off • HDR On • HDR Auto • HDR Off • HDR On • HDR Auto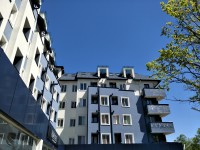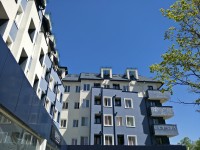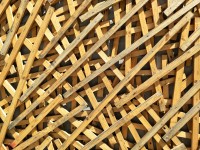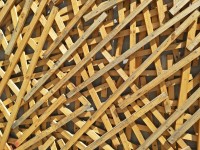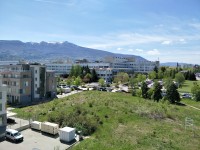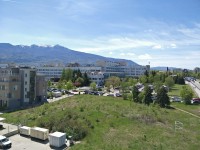 HDR Off • HDR On • HDR Off • HDR On • HDR Off • HDR On
We tried out the low-light shooting skills of the Oppo F3 Plus too. The heavy-handed noise reduction lets it down a bit, but you can create usable hand-held shots even at night. We would recommend snapping several shots so you can pick out the best one, though.
Moving onto Panorama mode, the Oppo F3 Plus camera captures very detailed, high-resolution images (about 2,500px tall). Pixel peeping reveals a level of detail similar to still shots and no stitching issues (aside from fast-moving cars). The dynamic range here is quite impressive, as the camera preserved plenty of detail.
We also tried the UltraHD mode, which stacks several photos to create oversampled and upsized 36MP shots. These seem to have a lot of inherent softness to them if you look at pixel levels, but they tend to add some detail over the regular samples. There are two resolutions to choose between - 6912 x 5184 or 9216 x 6912 pixels. Here's what those look like.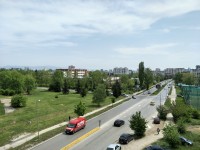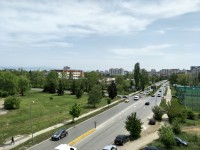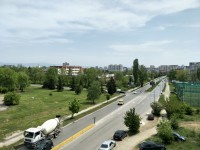 Oppo F3 Plus: Normal mode • UltraHD mode
There is more pixel-peeping to be done in out photo compare tool as well.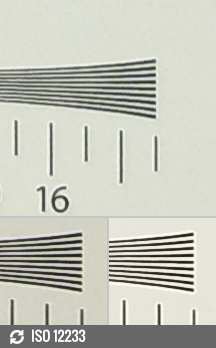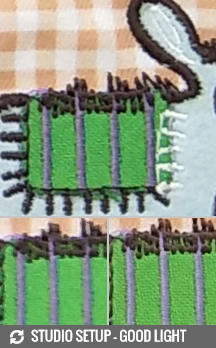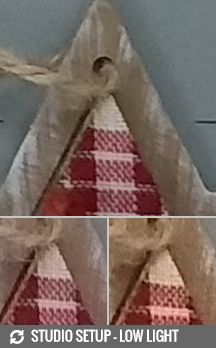 Oppo F3 Plus in our photo compare tool
Selfie shooters
Oppo's dual-selfie implementation is pretty straight-forward. The F3 Plus doesn't offer anything fancy, like selective focus effect (portrait mode), since both shooters on the F3 Plus are fixed-focus.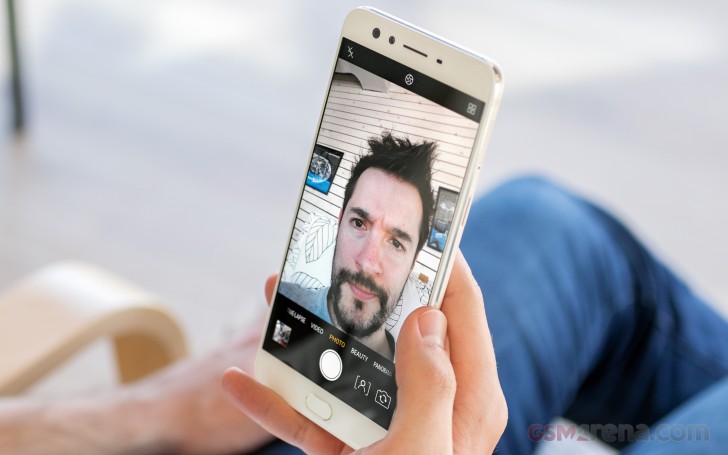 Instead you get a simple choice between a higher-res 16MP shot with a standard field of view, or an ultra-wide 120-degree, 8MP one. The per-pixel detail is similar between the two and quite decent.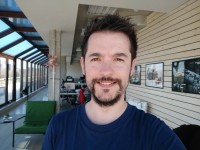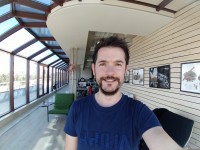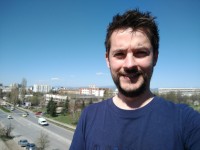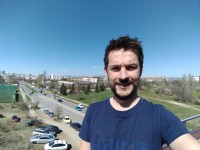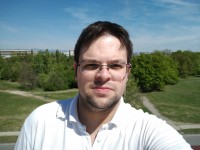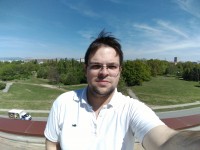 Oppo F3 Plus 16MP and 8MP selfie samples
If background is what you think your selfie game desperately lacks, then the Oppo F3 Plus definitely has you covered.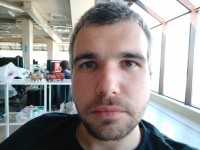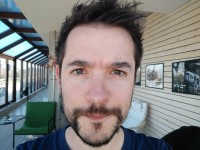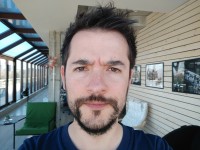 Oppo F3 Plus 16MP selfie samples
There is a dedicated Beauty mode as well, but you should probably steer clear of it. There are two intensity levels to adjust. One is for smoothing over blemishes, which works in a pretty awkward, face-paint fashion. Then there is a slider to add some extra "rosyness". The only problem is your cheeks aren't the only thing getting some color. In fact, the whole shot gets the red filter treatment.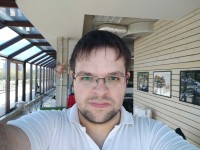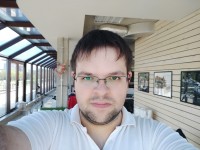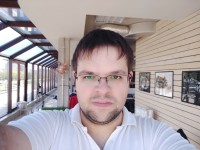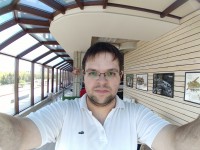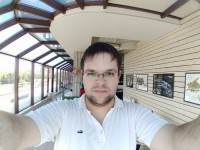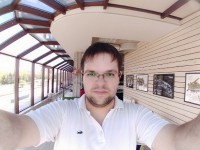 16MP no filter • 16MP beauty to max • 16MP rosy to max • 8MP no filter • 8MP beauty to max • 8MP rosy to max
Video camera
The Oppo F3 Plus shoots 2160p video with its main camera at a high 50Mbps bitrate and with 48KHz stereo audio.
Those are a lot better than on the R9s, which suffered from a weird framerate deficiency. The F3 Plus shoots at a stable 30 fps and while still visible on more uniform patches, compression artifacts are brought down to a minimum.
Our samples came out fairly detailed, with good colors and dynamic range. We had some issues with the EIS, which sometimes made the image shaky even though we shot from a tripod. Wind noise filtering isn't really great either.
1080p video capture is only available in 30fps- there's no 60fps option. Bitrate is pretty high here as well at around 22Mbps. However, the Oppo F3 Plus isn't exactly putting all that bitrate to good use. The samples seem aren't only less detailed than their 4K counterparts, which is expected, but not even as sharp as a 1080p video should be.
You can download a 2160p (11s~65MB) and a 1080p (10s~22MB) sample for closer inspecion too.
Is is also worth noting that the field of view shrinks significantly as you switch to 1080p (it already narrows for 4K, but now it's very noticeable).
Last but not least, we offer you the Oppo F3 Plus in our video compare tool. 4K and 1080p mode included.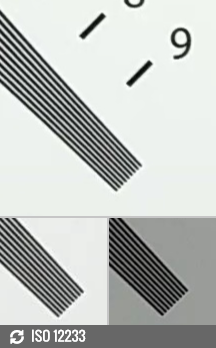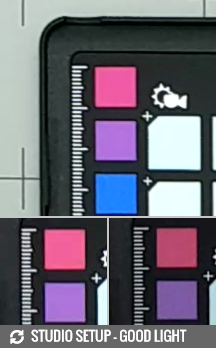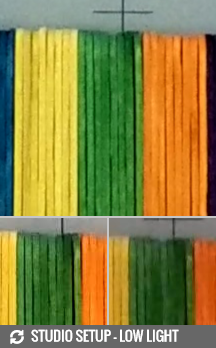 Oppo F3 Plus in our 4K video compare tool