Camera
The camera is clearly the focal point of the Oppo R9s. It uses a Sony IMX398 sensor and what separates it from the IMX298 inside the likes of OnePlus 3T is Dual PDAF. Oppo is promising a 40% increase in autofocus speed over regular Phase Detection AF cameras.
What's Dual PDAF, anyway? Is it like Dual Pixel? It is similar but differs in scale. A typical sensor has only a few Phase Detection focus points, Dual PDAF has double that (though Oppo is mum on the exact number). Dual Pixel turns every pixel into a focus point. In the case of the S7 edge that means 12 million focus points, so it definitely has the numerical advantage. Here's the Oppo R9s and the Galaxy S7 edge in an autofocus shootout.
The similarities to Samsung's flagship don't end there - the camera on the R9s features a very bright f/1.7 aperture. This let's plenty of light onto the 1/2.8" sensor (60% more than a f/2.2 aperture would). There is no optical image stabilization but video recording benefits from the electronic image stabilization system (EIS), which is another way of saying it's a gyrocsope-assisted digital stabilization. The good news is that it works in 4K, not just 1080p.
The front camera is pretty impressive in its own right. It too has a 16MP sensor (a smaller one, though, and behind a f/2.0 aperture). There's no autofocus on this camera, but it is still one of the selfie-shooters with the most impressive specs on the market.
Expert mode is available for manual controls. It comes with a handy horizon level and can change most settings on the primary camera (this mode doesn't work on the selfie cam). The shutter speed control is quite coarse, good mostly for very low-light shooting - it starts at 1s and doubles at every step to a maximum of 16s. That's good for shooting from a tripod and light painting, but we still wish we had some control over sub-second shutter speeds.
Easier to use are the GIF and Double Exposure modes. The first creates a low-res, low-FPS animated file that has the advantage of being easy to share (most social networks use GIFV these days, which is just regular video). The second is a well-known photography trick that can lead to very creative effects in capable hands. A Time lapse mode is available too, but that's locked to a 10:1 ratio - 10 seconds of shooting for 1 second of video.
The Oppo R9s has plenty of resolution to throw around and photos look great under good conditions. Colors are beautiful (with a slight yellow tint) and the dynamic range is quite good. We think the camera could have benefited from a more mature noise reduction, as it tends to smear more complicated detail while still leaving noise in the image. The sharpening is a tad too strong for our liking too.
Overall, the R9s does not have the best flagship camera but comes quite close considering its price range.
The HDR mode has an Auto mode, which we would recommend using. It doesn't come on when it's not needed, and HDR only benefits the image quality - it doesn't increase noise or add image artifacts, but noticeably improves the dynamic range.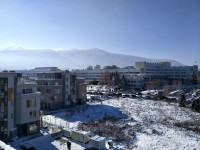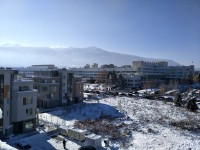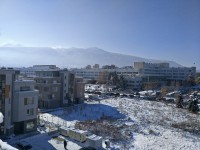 Oppo R9s HDR test: Off • Auto • On
We tried out the low-light shooting skills of the Oppo R9s too. The average noise reduction lets it down a bit, but you can create usable hand-held shots even at night. We would recommend snapping several shots so you can pick out the best one, though.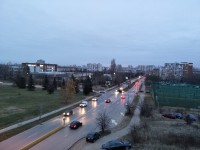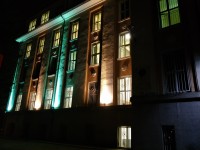 Oppo R9s low-light test: Dusk • Night
The Oppo R9s is a good example of why it's time for selfie cameras to come with autofocus. At an arm's length, the images turned out blurry, so we had to hold the phone closer. Once we found the fixed focus sweet spot, it was easy to start capturing selfies that utilize the full potential of the 16MP camera.
Moving onto Panorama mode, the Oppo R9s camera captures very detailed, high-resolution images (~2,500px tall). Pixel peeping reveals similar levels of detail to still shots and no stitching issues (aside from the fast-moving cars). The dynamic range here is quite impressive as the camera preserved plenty of detail despite all the fresh snow around.
We also tried the UltraHD mode, which stacks several photos to create oversampled and upsized 36MP shots. Here's what those look like.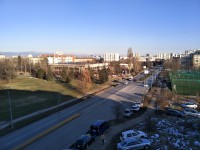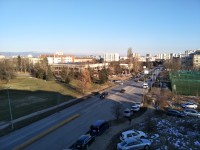 Oppo R9s: Normal mode • UltraHD mode
Let's take this opportunity to showcase the advantage that the Oppo R9s has over similar devices - the Asus Zenfone 3 ZE552KL and Huawei nova plus, both of which have f/2.0 lenses and the older Sony IMX298 sensor.
The Oppo overexposed the Good light shot, which cost it detail in brighter elements of the image. Noise is significantly lower in the Low light shot, however, with less detail lost to noise reduction to boot.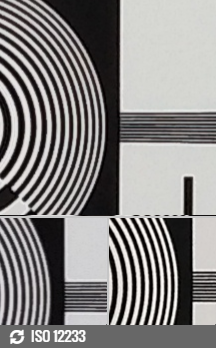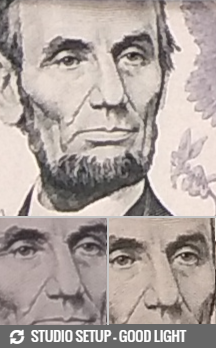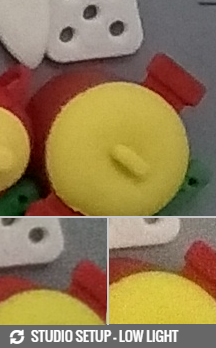 Oppo R9s vs. comparable 16MP shooters
Video camera
The Oppo R9s shoots 2160p video with its main camera, to the envy of a small clique of flagships that can't. Those videos are shot at a high 50Mbps bitrate, though the execution isn't perfect.
For one, the videos are shot at 29.3fps - a small enough difference that you probably won't ever notice, but it's the first sign of trouble. Upon a closer inspection of the videos, it's clear that all that bitrate is not used efficiently - you can spot compression artifacts in places that flicker on occasion.
The videos are still fairly detailed (in the places not marred by compression) and colors and dynamic range remain good. We had some issues with the EIS, which sometimes made the image shaky even though we shot from a tripod.
Audio is shot in stereo at a low-ish 96Kbps. It doesn't help that wind noise is not filtered out.
1080p videos are available only at 30fps (actual 30fps this time), there's no 60fps option. They are shot at a higher than average 20Mbps bitrate, but again suffer from compression artifacts. They also seem proportionally less detailed than their 4K counterparts - not as sharp as a 1080p video should be.
You can download a 2160p (60MB) and a 1080p (23MB) sample for closer inspecion too.
We're less impressed with the video capabilities of the Oppo R9s, they certainly don't live up to the level of the still camera. This could be a limitation of the chipset - the Huawei nova plus (which uses the same chipset) had similar issues with compression and underwhelming 1080p.
Note that the field of view shrinks as you switch to 1080p (it already narrows for 4K, but now it's very noticeable).
Let's bring back the Zenfone 3 and Huawei nova plus, both of which can record 4K 2160p video too. Overexposing the image once again slightly reduces the detail captured by the Oppo R9s. And once again it trounces the other two when the light goes out.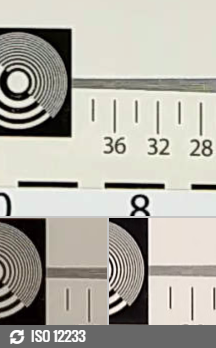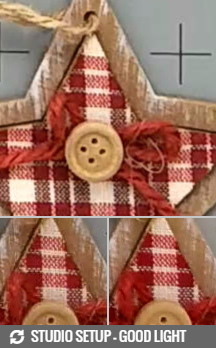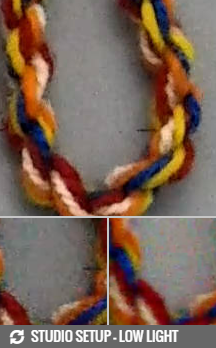 Oppo R9s vs. comparable 4K shooters
Switching to 1080p resolution significantly degrades the video quality on the Oppo R9s. Both of its opponents use Snapdragon 625 and but the Zenfone 3 beats the other two in both good and bad lighting conditions. Even though the nova plus video is far from perfect, it's still better than that of the R9s - Oppo clearly has room to do better.