Asus is far from a major player in the smartphone industry. As far as the wider tech world is concerned, however, the Taiwanese company is a behemoth, with its expertise in computer hardware earning it many fans. That position seems to be key in understanding the occasional Asus dabble in the phone world.
Historically, Asus handsets tend to be different than the mainstream. The company's PC pedigree shines through, be it through the use Intel mobile chipsets when that was a thing, convoluted PC-style model numbering or bold design and functional decisions all around, like on the ROG Phone.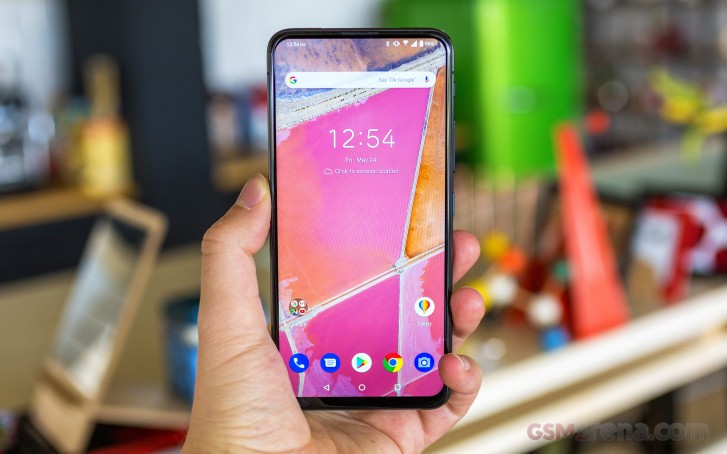 The Zenfone 6, or should we say ZS630KL is clearly no stranger to that particular brand of oddness either. Its rotating main camera module offers a bold and different take on the all-screen design concept the smartphone industry is currently obsessing over. While not the most elegant looking thing, you can't deny its versatility. Give the video a quick play for more thoughts on that.
As you see the Zenfone 6 has plenty of bells and whistles to go around. Be sure to check out our in-depth written review as well to if you want to know even more about the flagship.
p
You don't much about Samsung phones, No other brands support 4x4 mimo and carrier aggregation properly like Samsung supports. It is required to get decent download speed over LTE networks.
v
you are talking about 5G and suggest Galaxy S9 and ... for the next 3 years. That s nice! lol Go and troll elsewhere! Both Zenfone 6 and 5z offer better VFM, than the Sammies!
B
Yes 4x4 MIMO is quite important for mobile networks. MIMO stands for Multiple Inputs Multiple Outputs. Currently most 4G networks support just 2x2 MIMO. Jio has upgraded their network in most areas with 4x4 MIMO on bands 3 and 40. I think they might ...