Qualcomm announces updateable GPU drivers for Snapdragon 865 and 765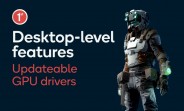 On day 2 of its Snapdragon Summit in Hawaii, Qualcomm announced updateable GPU drivers for its new series of mobile chipsets.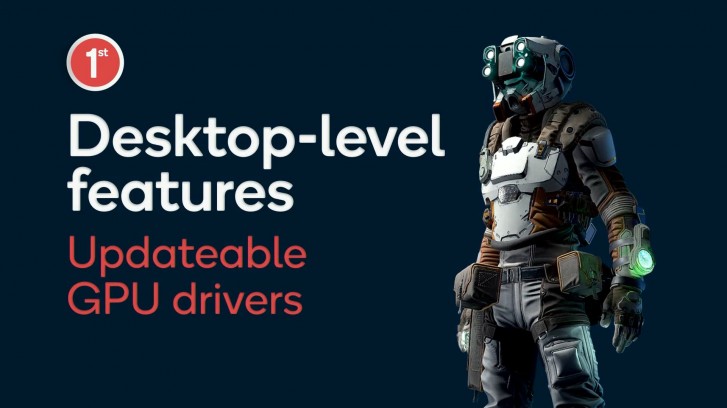 Starting with the Snapdragon 865 and 765(G), Qualcomm will be releasing driver updates for the GPU through the Google Play Store. These can be downloaded and installed just like any other app.
A GPU driver update is something desktop users are familiar with. Desktop GPU manufacturers like NVIDIA and AMD push out regular driver updates for their graphics cards. These updates include security patches and bug fixes but most importantly, include performance optimizations for newly launched games. This is why you'll often see new driver patches being released the same day as major game launches as the drivers include performance optimizations for that particular game.
Qualcomm is trying to bring that experience to the mobile segment now. With these patches, the company can potentially include performance improvements and optimizations for new game titles on a more regular basis instead of waiting for OS updates to update the drivers. Android has had the ability to update components of the OS like drivers individually for a while now but Qualcomm is the first one to take advantage of this feature.
Unfortunately, Qualcomm has left it upon the device manufacturer to test and push out the driver updates for their devices. This means you may or may not be able to get the latest driver update in time as Android OEMs are not exactly known to push out updates on time.
The updates will also be released only for the newly announced Snapdragon 865 and 765(G) chipsets that will be available early next year. All future Qualcomm chipsets will also get this feature but none of the current models are going to get it.
Still, as a whole, this is good news for Android devices and hopefully it causes other chipset vendors to also start pushing out driver updates separately. Unfortunately, a lot depends upon device OEMs and how regularly they decide to send out these updates.
S
Why are you talking about iPhones, it's not comparable, Apple owns both the SoC and OS, so their optimizations and updates are way easier. I still prefer Snapdragons over Kirin, Exynos and Mediatek.
?
Is this going to help emulators or make things worse? Dolphin Team always said the mobile drivers are bad so this might help? Not sure if any other emulators are dependant on the drivers
g
I don't thinks so .. may be your mobile cant run latest ones
ADVERTISEMENTS