Qualcomm is hosting the 4G/5G Summit in Hong Kong where the company, along with other ecosystem leaders are talking about the next generation of connectivity. As part of the lectures and announcements, Qualcomm introduced a new 14nm FinFET process-based Snapdragon 636 chipset. It is an upgrade from the Snapdragon 630 and comes with Quick Charge 4 support for long displays with resolution up to FHD+ or 2160x1080 pixels.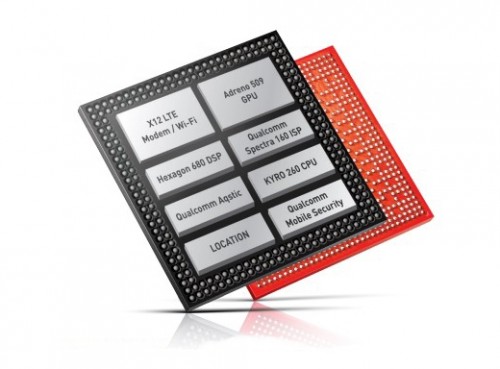 The CPU is Kryo 260 with eight cores, clocked up to 1.8 GHz. Qualcomm says it provides up to 40% higher performance than the Snapdragon 630ís processor. The GPU is Adreno 509, adding 10% extra performance, compared with the Adreno 508.
The Snapdragon 636 can support either one 24 MP camera or two cameras with up to 16 MP sensors with the Qualcomm Spectra 160 ISP. Video recording is available in 1080p at 120 fps or 4K at 30 fps. 4K video playback is also supported.
Qualcomm announced Quick Charge 4 in the beginning of 2017 and while we are yet to see any compatible chargers it found its way to the Snapdragon 636.
The Snapdragon 636 has X12 LTE modem with download speed up to 600 Mbps. Both SIM cards can support LTE with next-gen Calling Service.
Qualcomm is expected to start shipping the chipset in November 2017.
For me its about how the phone would work. Ita ironic some people want so much processing power yet it would just be used for social media means. Y not use laptop tho. It can handle the stress and can handle even android games. Just get emulators for...
The 636 does not have cortex a53 for the big cores, but cortex a73. It has the same configuration as snapdragon 660, but with lower clock speeds and weaker GPU. This is clear since it has only 1.8 GHz max frequency opposite to the the 625 (which is s...
Cortex A53 isn't a LITTLE. It has dual role as big or LITTLE. The more power efficient core is Cortex A35 which is a True LITTLE core