16MP main camera with a 5MP sidekick for depth info
The Realme 3 Pro is equipped with a 16MP main camera and a 5MP secondary module for depth detection. The primary cam uses the Sony IMX519 sensor you'd find on a OnePlus 6T - it's a Type 1/2.6" imager with 1.22µm pixels. The lens has a bright f/1.7 aperture and while Realme doesn't specify an equivalent focal length, we're speculating it's 25mm as on the OP. There's no OIS, however, which the 6T does have. The depth sensor's specs are nowhere as important and Realme's with us on this one as it's not providing them.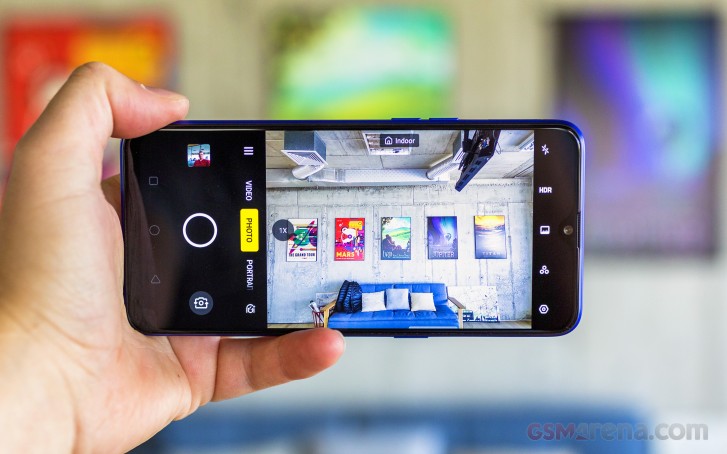 The camera app offers AI scene recognition - you'll see a small icon when a scene is successfully recognized, and the software will tweak all settings accordingly. Food, snow, pets, sunsets, grass, among other scenes, are detected mostly correctly.
The app has three major modes - Photo, Portrait and Video - and you can swipe between those. The new Chroma Boost toggle is on the other end, accompanied by the HDR and flash settings. Chroma Boost is an advanced HDR mode, which stacks a couple of images and offers even further improvements in the dynamic range and occasionally - better color saturation.
There is also a hamburger menu with a few more shooting modes - Expert (manual settings), Pano, Time-lapse, Slow-mo, and Nightscape. The latter is a pseudo-long exposure handheld mode for night photos akin to Huawei's Night mode and the Pixel's Night sight. There is also a 2X zoom toggle, but it does a simple digital zoom - there is no telephoto lens on the Realme 3 Pro.
In the Expert mode you get to tweak exposure (ISO in the 100-3200 range and shutter speed in the 1/8000s-16s range), white balance (by light temperature, but no presets), manual focus (in arbitrary 0 to 1 units with 0 being close focus and 1 being infinity) and exposure compensation (-2EV to +2EV in 1/6EV increments). It's in this Expert mode that you'll find the toggle for Ultra HD mode, which creates composite 64MP images.
Image quality
The Realme 3 Pro takes very good pictures indeed, particularly so for the asking price. There's a ton of detail captured and there's no noise to complain about. We also appreciated the wide dynamic range in the overcast days we got to shoot our samples on - the Realme dealt very well with the clouds.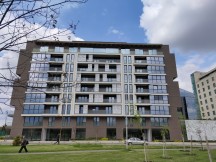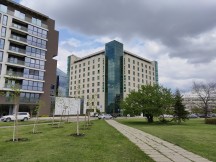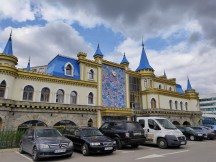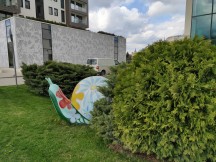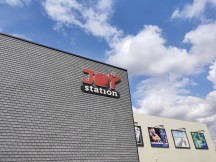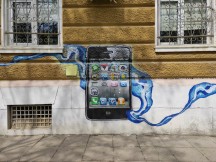 Camera samples, good light, AI on
Images in full auto with the AI scene recognition enabled have very likable colors without going overboard with the saturation as we've seen with some others on occasion.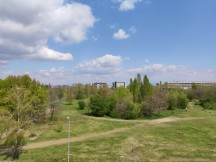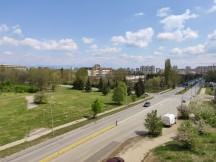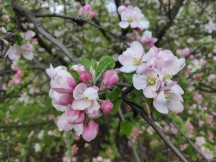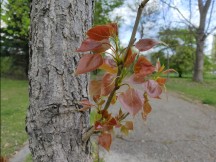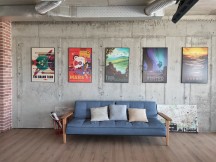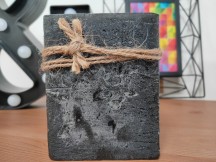 Camera samples, good light, AI on
There's the Croma boost toggle that enhances saturation slightly, again to a reasonable extent, and makes for livelier shots. Oddly enough, it's the HDR mode that tends to produce the most out-of-this-world colors dialing up saturation all the way to 11.
Overall, having in mind the mature approach of the AI scene recognition, the color rendition peculiarities in the various modes, HDR's little effect on dynamic range and the already good dynamic range without HDR, we'd happily leave the Realme 3 Pro in its default state - AI on, Croma boost off, HDR auto (or off, either way).
The viewfinder also offers a 2x toggle, so we'd gave it a shot. Predictably, the results aren't great on a pixel level as what the Realme does is zoom in digitally and then upscale to 16MP.
Then there's the Ultra HD option which outputs 64MP images. We struggled to find it as a standalone mode, instead it's a toggle in the Expert mode. There's no magic - the photos look no different than what you'd get by upscaling a 16MP regular photo and applying a touch of sharpening.
The overall great performance of the Realme 3 Pro continues into the night. Low-light photos in the regular photo mode are sharp and detailed, exposure is handled well, and there's no loss of saturation.
Nightscape is Realme's answer to the various pseudo long exposure night modes you'd find on higher-end smartphones. It crops in a little and outputs 12MP photos. There's a boost in the shadows and a somewhat unnatural reddish cast in well lit areas where the phone is working hard to keep the highlights from clipping. Overall, we're really liking the Nightscape shots.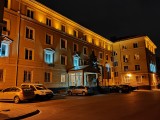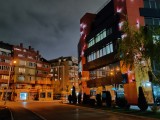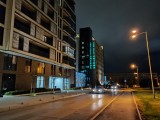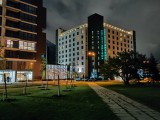 Low-light samples, Nightscape mode
Once you're done with the real world samples, head over to our Photo compare tool to see how the Realme 3 Pro stacks up against the competition.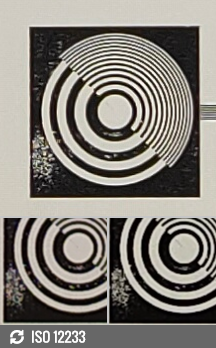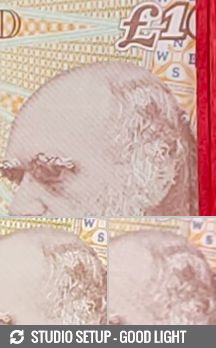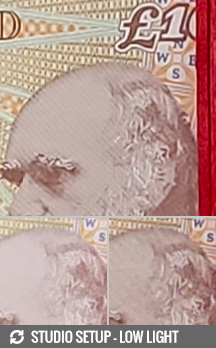 Realme 3 Pro against the Redmi Note 7 and the vivo V15 Pro in our Photo compare tool
Portraits
The Realme 3 Pro takes really good portraits with competent subject detection and pleasingly convincing background blur. Of course, a messy haircut against a light background will always reveal the blur wasn't created by optics only, so as usual results will vary depending on subject and background, and their relation to each other.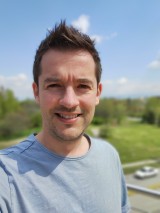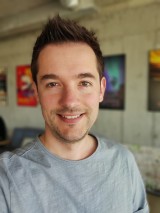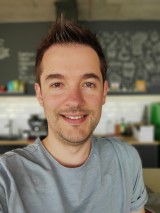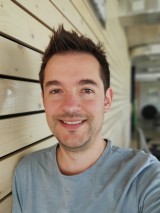 Portrait samples, human subject
Unlike some other phones who rely on finding a face for making blurry background shots, the Realme 3 Pro works just fine on non-humans as well.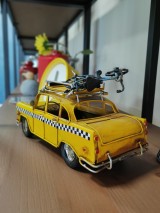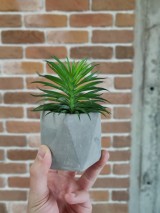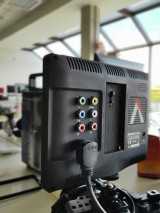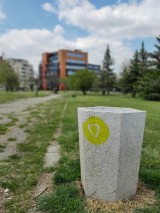 Portrait samples, non-human subjects
Selfies
The Realme 3 Pro's selfie camera packs a 25MP 1/2.8" sensor behind an f/2.0 aperture lens. There are all sorts of beatification enhancements like skin smoothing and eye enlargement and face thinning, and whatnot.
We didn't find a world of difference between shots taken with the enhancements at the default level and others with everything turned off, so it's likely a conservative algorithm until you crank things up yourself. Also, we didn't find HDR to work at all, which isn't ideal.
Anyway, selfies from the Realme 3 Pro pack a lot of detail and noise is kept in check. Colors are excellent as well. Dynamic range isn't quite as amazing and contrasty scenes will end up with detail lost at both extremes, which also means blown out spots on your forehead, though you'll be just fine in more balanced light.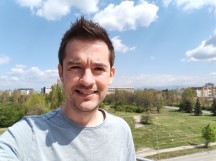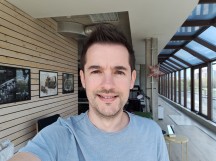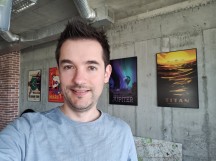 Selfie samples, all enhancements off
Now, dial in some corrections and you can easily achieve the alien look below.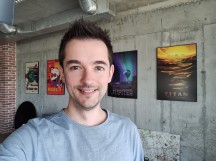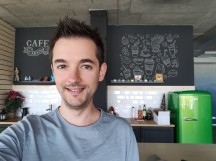 Selfie samples, all effects at max
Selfie portraits are quite good too, even though they don't get the benefit of a dedicated depth sensing camera. The resolution for these is 8MP, which is still plenty. Subject separation is very competent, there are no clipped ears and blur is natural-looking as well.
Video recording
The Realme 3 Pro records video up to 4K at 30fps and there's 1080p at both 30fps and 60fps. You have a resolution setting in the viewfinder and a frame rate setting in settings, which is sub-optimal. You can also choose between the h.264 and h.265 codecs. There's no mention of video stabilization in the menus or the viewfinder but the slight crop in 1080p/30fps suggests its stabilized.
4K videos are encoded with a generous 50Mbps while 1080p/30fps gets a similarly above average 20Mbps when using the h.264 codec. It's then a little odd that the audio bit rate is just 96kbps (though it's still stereo, which is nice).
4k footage looks excellent, with flagship-grade detail level. The colors are just right, exposure is on point and dynamic range is quite good as well. 1080p/30fps videos aren't half bad either, but they do have a pronounced overprocessed look. 1080p/60fps clips are nearly the same quality as 30fps, which is a welcome surprise given the fact that the bit rate is the same 20Mbps as in 30fps.
We did our usual video stabilization test and the footage isn't looking very stable at all. There's some improvement over the 4K capture which doesn't have stabilization, but walking and filming isn't really a good idea.
Here's a glimpse of how the Realme 3 Pro compares to rivals in our Video compare tool. Head over there for the complete picture.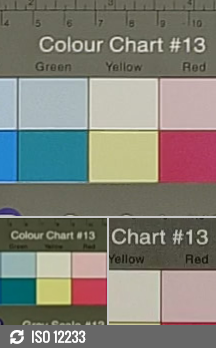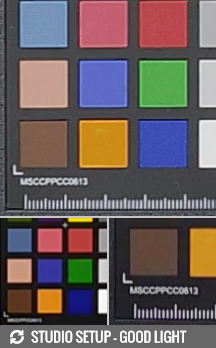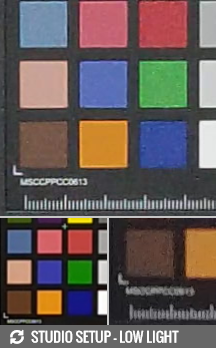 Realme 3 Pro against the Redmi Note 7 and the vivo V15 Pro in our Video compare tool