Wrap-up
It's always easy with Realme - we begin these reviews expecting some impressive bang for the buck and we get it every single time. The Realme 5 Pro is no different - there is an impressive specs sheet with a high-end camera setup on a bargain price.
The looks of Realme keep evolving for the better and we like the new Realme shapes a lot. The added splash resistance is a game changer for series 5, but for the Pro model its premium camera is the real showstopper.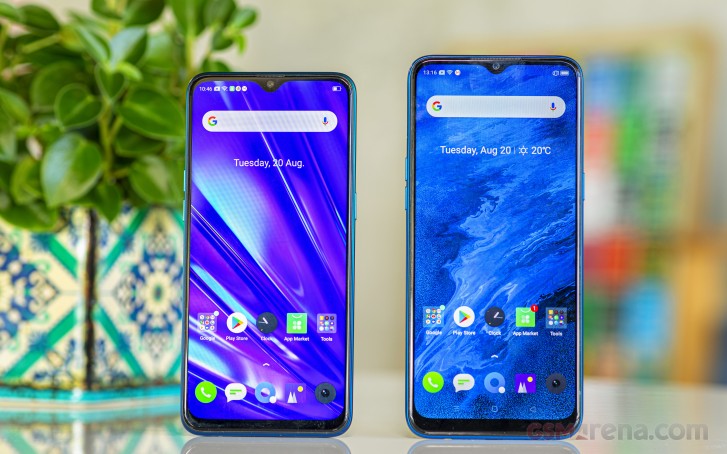 Realme 5 Pro and Realme 5
Realme has thought of everything on the Realme 5 Pro and it delivers good, if not excellent marks across the board. It is definitely a tough one to beat, especially in India.
We have only once concern - it's been fifteen months since Realme's inception, and the maker has already launched thirteen models with a fourteenth (XT) all but official. And that's great - there is something for everybody, but we fear that soon the quality of the support and the attention to detail might go away in favor of quantity. And we do hope Realme proves us wrong!
The competition
As it often happens with Realme, the competition is mostly inhouse. If you want a splash-proof Realme but doesn't care about the benefits of the 48MP sensor, then the cheaper Realme 5 is just as good. It has a similar camera arrangement, and while its screen resolution is lower at 720p, the 5,000 mAh battery will last you forever in smartphone terms.
Realme 3 Pro is also cheaper, offers the same screen and power punch, it's just not shielded against water and doesn't have the fancy main camera.
Then the Realme X is a bit more expensive but will offer you a notch-less AMOLED screen with an in-display fingerprint scanner. It has a 48MP camera but is accompanied only by a depth sensor. You have to pick your priorities, obviously.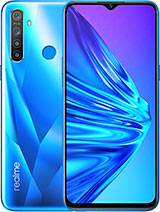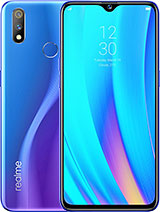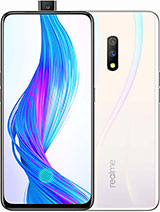 Realme 5 • Realme 3 Pro • Realme X
The Galaxy M30 is a good option that costs as much as the Realme 5 Pro. It has a similar screen, but it's a Super AMOLED one. Its performance is not that great though, and nor is the main camera quality.
Redmi Note 8 will be launching on a similar price in a few weeks and it's a perfect match for the Realme 5 Pro. The Note 8 has pretty much the same screen, is powered by the Snapdragon 665 chip, and packs the same quad-camera at the back. It is not splash-resistant, but if you prefer MIUI, the Note 8 might be your phone.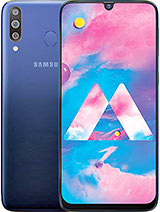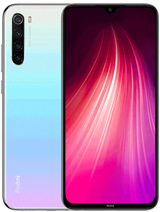 Samsung Galaxy M30 • Xiaomi Redmi Note 8
The verdict
Obviously the Realme 5 Pro is without any competition in the markets it's available in. It is an amazing offer with a great screen, powerful hardware, and one very capable versatile camera. The battery life turned out excellent as well. If you are lucky enough to have Realme phones available where you reside, there is hardly a better phone for this amount of money. Until another Realme dethrones this one, that is.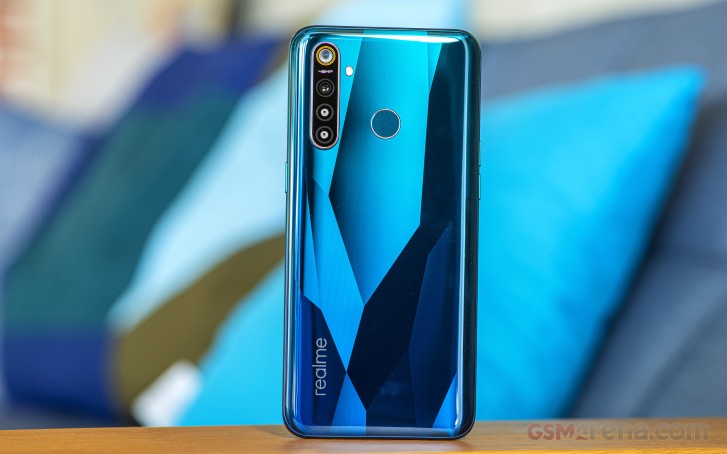 Pros
Large screen with small cutout, excellent contrast
Stunning design, splash resistant body
Outstanding battery life
Snappy performance, great for gaming
The main camera snaps high-quality images day and night
The portrait shots are impressive
Impressive video quality on all resolutions
A dedicated microSD slot, 3.5mm jack, FM radio
Cons
Limited regional availability
The macro and ultrawide shots are uninspiring
EIS is only available at 1080@30fps
Pricing

These are the best offers from our affiliate partners. We may get a commission from qualifying sales.

128GB 4GB RAM
£ 172.97
£ 219.00
128GB 8GB RAM
£ 177.97
£ 259.00
64GB 6GB RAM
₹ 14,999
Show all prices